Back in 2017, I started my build of Unseen University from Terry Pratchett's "Discworld" series. I will attempt to move the thread here to the new Forum. This will be slow-going as I figure out how to do this.
First, is a picture of the product.
And now the first building I attempted; The Library. The work started March 30 and finished May 19. The pieces were on 5 pages.

Now, I began to cut. And with the first cut, the first mistake. Make sure you don't have the rest of the parts stacked with the page you are cutting on.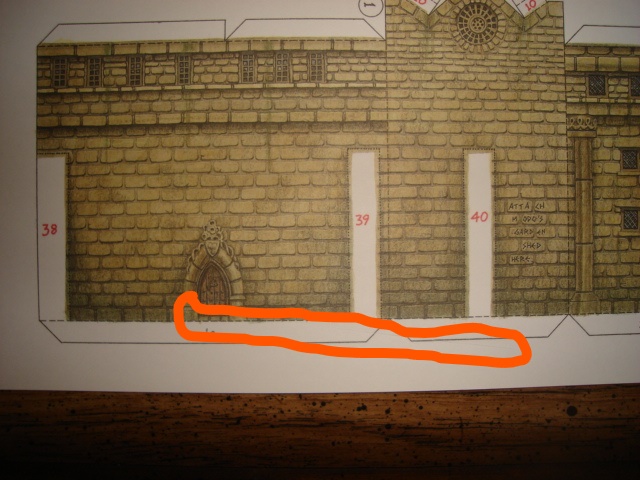 Also make sure you don't use corrugated cardboard as a cutting mat. Your cuts can go off course when you cut through the first layer and into the corrugation.
Of course the damage was to the next part to use: Part #1, the front of The Library. I thought of using tape, but instead will glue a piece of scrap paper (from one of the pages) across the damage on the inside.
Patch in place. Here are views from both sides.
Part 1 with fold lines scored and bent.
The next few parts. Major gluing begins. You can see where Parts 1 attaches to the floor (1a, 1b, 1c). Parts 2-4 are internal walls.