Evening Fellas,
I need a bit of advice from the lads on here who have 'been there, done that', so to speak.
I recently managed, after a few years of searching, to get hold of this little chap.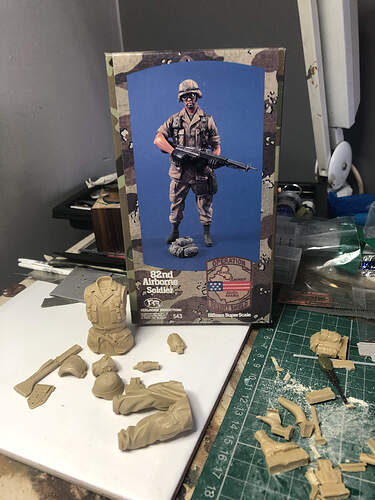 Lots of detail and an M60 complete with PE. No ammo belt but, thanks to Mario, I've got that sorted. My question is, would this figure be appropriate for Grenada or Panama?
Now, normally I do WW2 but, I'm trying to expand a bit. I've done research and, it looks appropriate so,If any of you gents can point me in the right direction here, I'd really appreciate it.
G.