Area 51 called.
They said the aliens want their flying saucer back.
On a serious note, looking good!
@ RougePilot. Thank's very much for having a look!
Yes sir, two tops. The large hull top when removed will expose the bomb loading deck; the gun turret dome will expose the bridge deck.


Can't help you there. I just work here and they don't tell me anything.

@ brekinapez. Thank's for wUndering along!
I keep waiting for Herr Frisbee and the flight crew to show up. And the bomb loaders seem to take their own sweet time.

"Did someone leak the itinerary?"

Thank's to all for having a look!
Please stay tuned.

—mike …


That's because everyone on board is left "wondering" how it's going to get airborne!
(Same reason helicopters need two pilots while airplanes get by with one - it takes twice as much faith to get the helo off the ground…)
I always thought bees didn't fly like aeroplanes because their tiny arms couldn't reach the controls…
Brek. I already have 3 different Berges but thanks to you I may have to get this one as well!
The Hyster log lift is just darn near amazing!
@SableLiger , well, a guy got to thinking about your idea - so, went ahead and made this: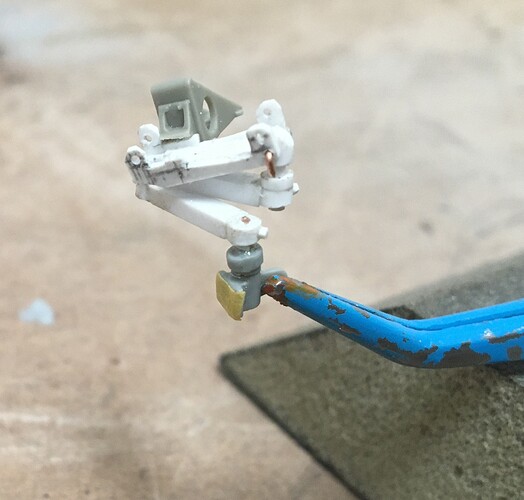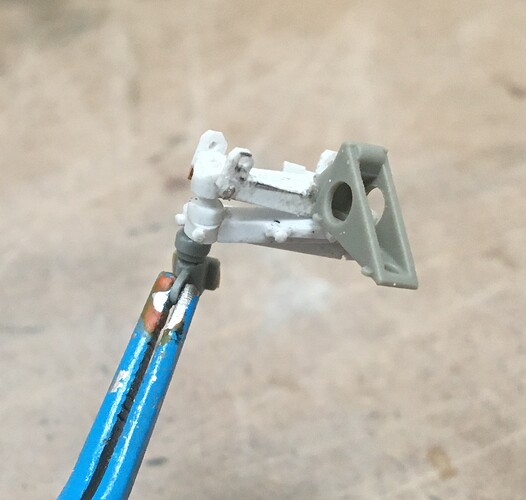 Don't be fooled by these giant pictures - this is small!
Cheers and happy model building,
Nick
Great job, Nick. that articulated mount looks great.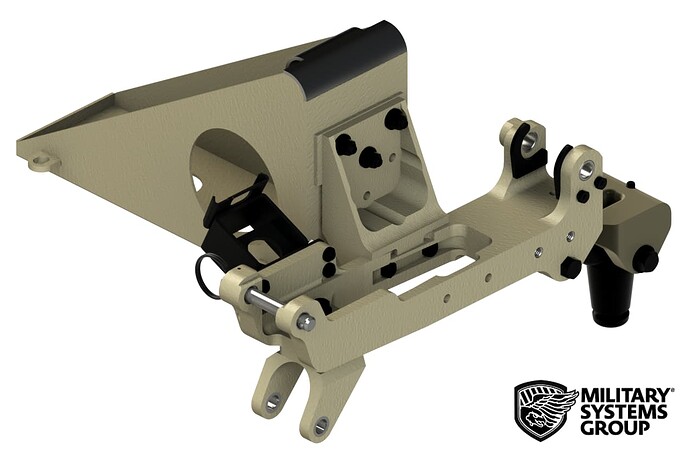 H24 Optimized Turret machine gun mount.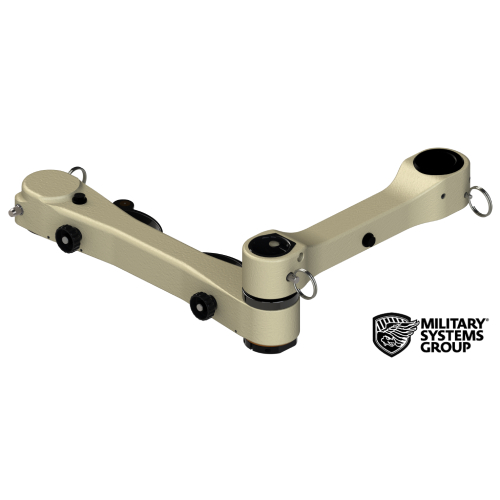 Ad the SA10 or SA12 Swing Arm mount.
The swing arm looks just like the arm my work room monitor is mounted on.
It would be interesting to know if your Flat Clear formula still works with the Quick Shine.
Massive masking session today!
Vallejo Interior Grey Green (71.305)
Struts will be hand-painted with metallics later.
Here's the reveal. Doors will be installed after the struts are finished.
To be continued…
—mike …

Yes, I've saved those images, and wish I had them yesterday! At least the version I built is pretty close. It's now primed and painted, waiting for some weather, then on the quad it goes. Thanks for the idea! I painted it tan, and the quad green and black, so I think it will actually be noticeable (in a good way) when it's done
Cheers
Nick
Anything i can do to help; call on me.
Well, I did nothing today at my workbench because I watched the Ice Hockey World Championships in Finland this afternoon/evening.
Team Germany
has reached the final!!! The first time since 70 years!
What a spectacular semi final, what a nerve wracking match against Team USA
4:3 in overtime! I'm so proud of these guys! Now go and get the cup!
For all of you who hasn't followed the match, here's a 3 minutes summery on the german Sport1 channel. Sorry, only in german … (ignore the ad)
Eishockey-WM 2023: Deutschland schlägt die USA und steht im Finale (sport1.de)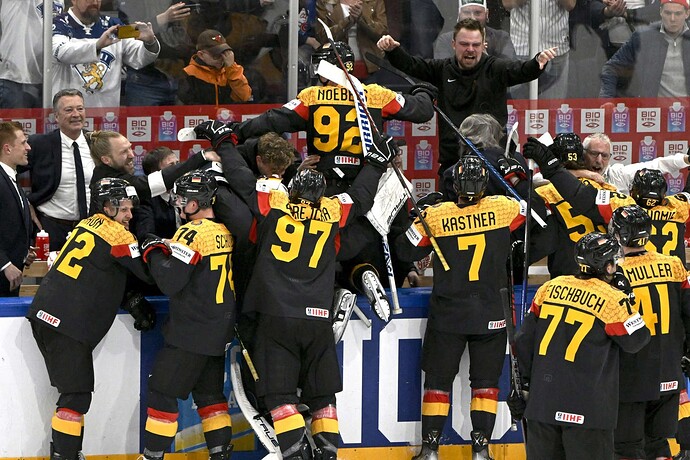 So great, so unreal, so many happy guys …

Sorry for being off topic, but this is indeed a great moment in our sport history.