Not quite sure where this should go, but as it's a WIP I thought here would be appropriate…
Ever wondered why NATO never developed a Terminator type vehicle,… Well I have… Introducing my HURAV… Heavy Urban Reconniasance and Assault Vehicle.
Main sub-assemblies blu-taced together to get a feel for it all.
Shooty sticks in the form of 30mm Bushmaster x2 on order and a launcher of some description for thetmobaric munitions on the turret side.
Toying with the idea of slat-modified from HobbyBoss LEO2A6M CAN… Anyhow, thoughts, suggestions, comments very graciously welcomed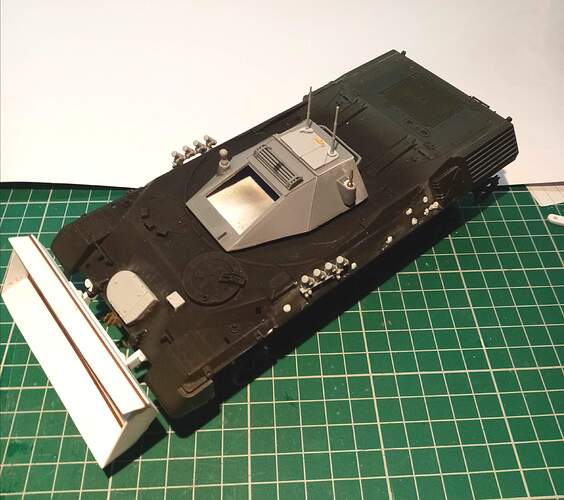 Uploading: IMG_20210117_163722.jpg…