Kurt,
The brass canisters were phased out long ago. The two that I have are dated 1945 and were issued in the late 80's or early 90's with the last of the colored smoke rounds. We saved these for presentation awards. All of the other ammo from the early 80's on were the rolled steel canisters. The two of those that I have were manufactured in 1972 and 1975 and are model M14B4.
I retired in 97 so don't know what is going down range now.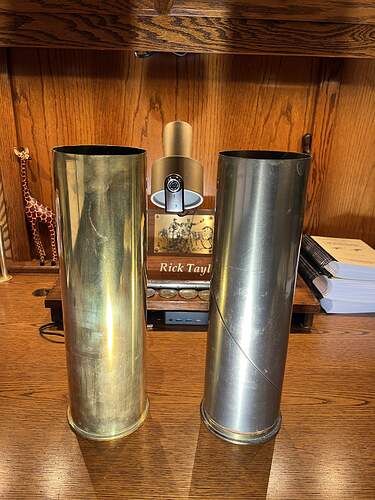 This is a 1945 brass canister and the 1972 steel one that I am trying to figure out how to paint. The light on this photo doesn't bring out the greenish tint to the steel canister.