Okay, I'm only about 4 or 5 months late for you original post, but whenever I see a Flagon, it's
Arrived today. Will be my first non-western aircraft.
Planning to do all five production stealth fighters: F-117, F-22, F-35, J-20, and Su-57.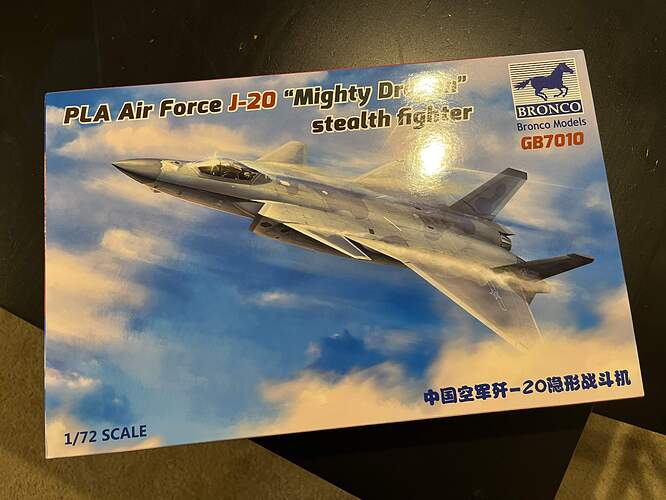 No worries about being late…

I might get a single seat version soon …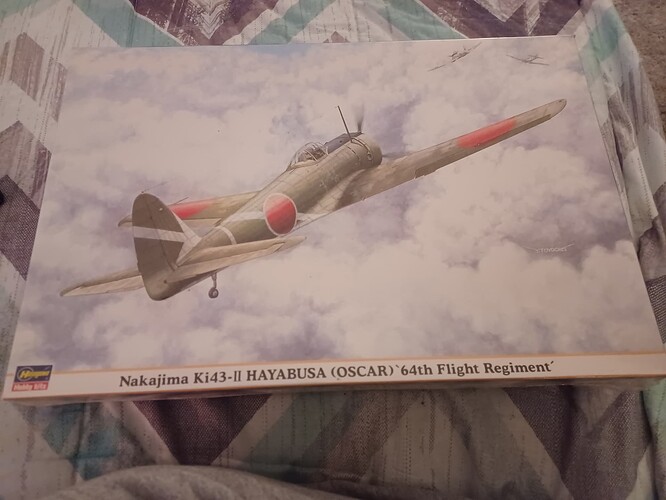 Just got this for an early Easter present from the kids.
The Grandkids ordered me a Trumpeter P-40 Warhawk. Its on its way. Oh my!
Had another 'Eduard (672113) 1/72 SC 250 German WWII Bomb' drop yesterday. I think I've cleaned-out both Scale Hobbyist and SprueBrothers!
Now I can really go to work!
—mike
This just landed… ICM (53054) Sikorsky CH-54A Tarhe US Heavy Helicopter, a.k.a. 'Stay at Home Heavy Lifting Machine!'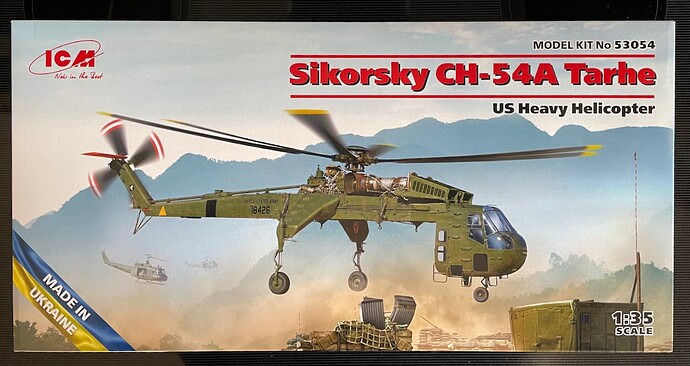 Assembly required… lots of assembly!
—mike

…
You won't regret your purchase, H&S brushes are a quality.
Forgot to post these, last month deliveries !
But they're with you, not against you.
—mike
The emoji should have told you so…
I finally got my belated Christmas present! Mind you : it was ordered in September!
As compensation for the waiting time ( though it was not the fault of the shop owner) he added the kit of only the nose for free!!!
First impression : a box crammed to the brim with plastic. The brown box contains the clear sprues.
The instructions warrant a close study, specially with the multitude of antenae.
I already got the paint and solution set for Christmas, so, now nearly 3 months later I have the whole set complete…

Nice kit ! Did the clear parts all look good ?
I didn't open the packages yet… Why?