We had threads like this running successfully for years on Aeroscale and Automodeller in the old Kitmaker but not on Armorama, so I give it a chance here. Join in and show us your latest catch, no matter if it's another kit, a book or some AM stuff. We want to see it!
I kick off with what I found yesterday in my bag when I came home from our club meeting which we held at our hobby shop. The owner is also a member of our club. Very dangerous …
I had ordered the latest edition of Revells Dingo …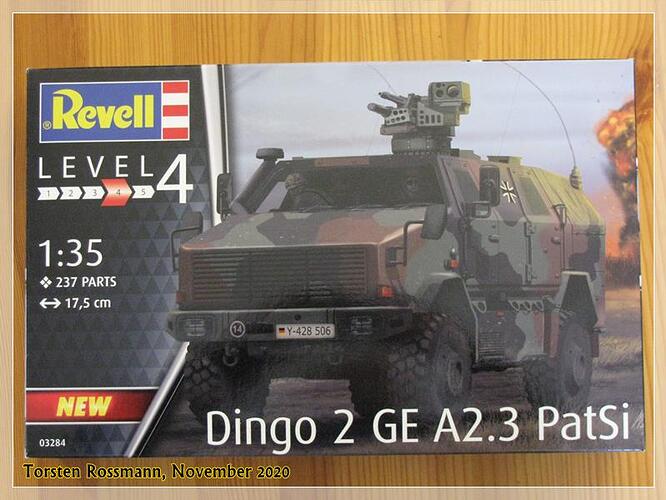 … but when I saw this kit on the shelf I knew it would be an expensive afternoon …
… the Bundeswehr LARS 2 from Hobbyboss is finally out!
Not a cheap kit but who cares? I wanted this since I saw it in their catalogue. And I have seen the real thing in action once during my service time in the 1980's. Nearly 500 parts give me lots of building fun next year …
Torsten