It does look cool I gotta say
Damn my fingers slipped and it accidentally got ordered. Cant resist shiney LEDs in kits…
Keith
Cool and funny looking kit. Included electronics in a kit is always a plus for me.
I agree. I have a few stalled projects with various electronic lighting including doing one from scratch.


See concept scenario from @justsendit ARKHITECT-Advanced Research Colonizer:
A buddy did a lighted Bandai Tie Fighter and I had the old Amt/Ertl kit sitting around. I am using his electrical design and parts recommendations. I also have the Amt/Ertl Darth Vader Tie Fighter with a light kit from eBay and finally a BSG Mark II with somebody's extra lighter bits.
Some parts and one example wired up.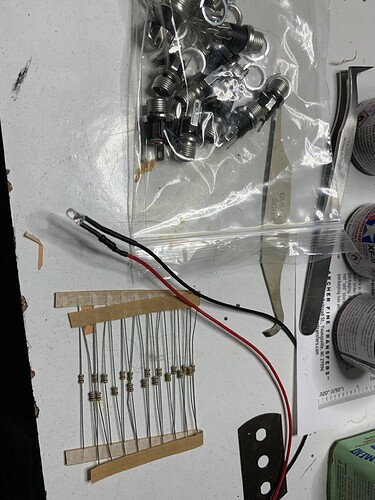 The wife dragged me to Hobby Lobby and was shocked when it was 40% off plastic that I bought some kits.

Already had an R2 unit but I saw this guy the other day

and well you know….watching Book of Boba Fett didn't help the will power.
You're a lucky chap Ryan, my wife drags me away,
.
G,

Well Miss Daisy needed a driver to go get things for her classroom and I was chap standing around doing nothing apparently. Left unsupervised in a store and things sometimes happen.

It pays to be a teacher's pet,

.
G.

Nice purchases Ryan.
Well I've never built any of these before but well aware of the films/series even if I've never seen them either but well saw these two and liked the look so postie arrived with them yesterday.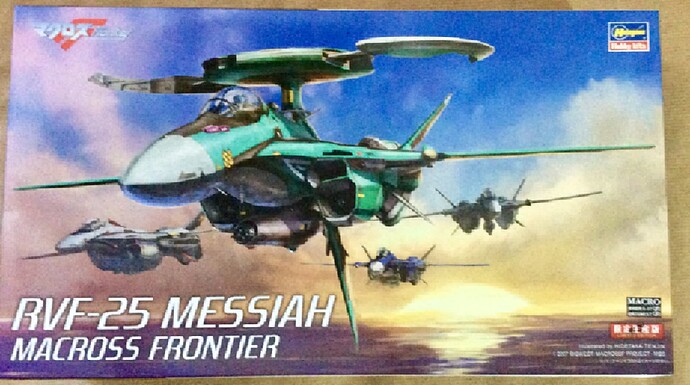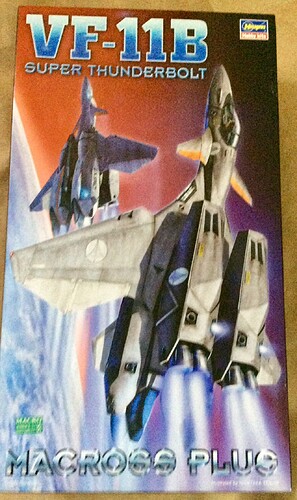 It's a really nice kit isn't it!
I got one on its first release. Have yet to actually start it.
yeah, it actually is. I wasn't sure what to expect before I opened the box.
The interior is very nicely done and so are the figures. Good size too.
I did pick up a decal set which had the interior stenciling, instrument panel etc. I can't remember who made it right now, but I think I got it from Starshipmodeler.com store. Might be worth checking out if the reissue still lacks them.
At the moment, I'm waiting on the 1/350 USS Grissom to arrive. Think they're on the slow boat to the UK!
Or went through the wrong wormhole and are in the delta quadrant
…and some Kazon is now rubbing his hands together with glee…
They're definitely somewhere!
Have had it on pre-order for months. Unrelated, but I've been waiting for the Amiga A500mini for just as long and it's release keeps getting delayed. I'm hoping both arrive by the Easter holidays so I have something to play with!