So, let's start a new one!
Each of the Infantry Squadrons of the 2nd Cavalry Regiment fields a Retransmission Section. This Section is equipped with two Stryker Retransmission Vehicles, based on the M1130 Command Vehicle. Those vehicles feature four C-200-1-X antennas, as well as a Duke Version 3 antenna. At the rear of those vehicles is a rack to store four QEAM.
The build is based on the Trumpeter M1130 Stryker Command Vehicle. I'll make the necessary external modifications on my own. As I plan to give the vehicle a basic interior, I additionally bought a M1129 Trumpeter Mortar vehicle. This one will be cannibalized in order to get the necessary items.
Recently I saw a picture of one of these vehicles, towing a M1101 trailer. And up came the idea to build this.
I found some very good drawings in the internet and some informative photos. The plan now is, to scratch build the trailer.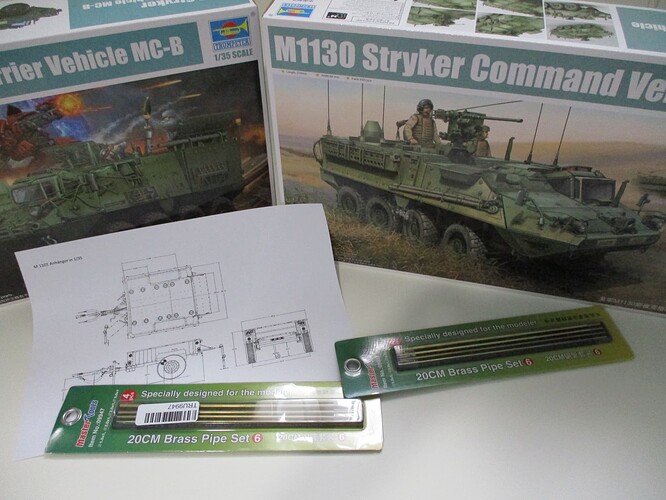 I went of building the Command Vehicle's floor.
The floor from the Mortar Vehicle kit is only conditionally helpful, as it has a step at the rear end. So, I used it as a template, and I even more cut off the middle parts to use them for the Command Vehicle.
The floor itself was made by very thin polystyrene parts.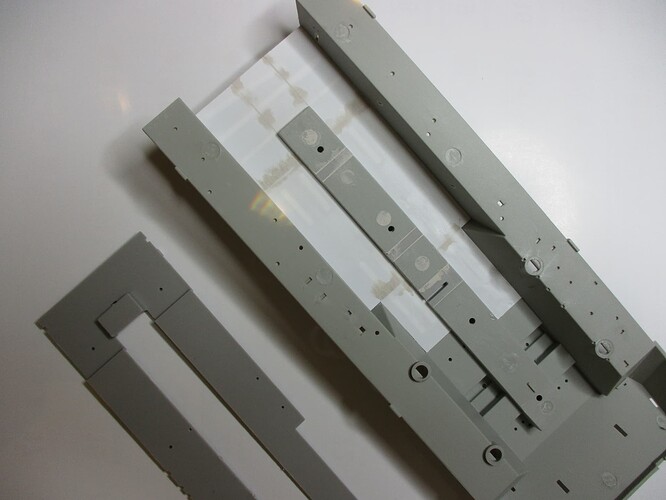 Hope you like it.
Peter