That is a tank from 2-70 AR, 1 ID out of Ft Riley, Kansas on an Atlantic Resolve Rotation in Europe. It is an overall sand tank that has been painted with the temporary green paint as I mentioned above. The tactical markings, barrel name, etc. are taped off when painting it green and appear as the original sand. The color variations you see on the lower hull is mud.
Here is one being painted.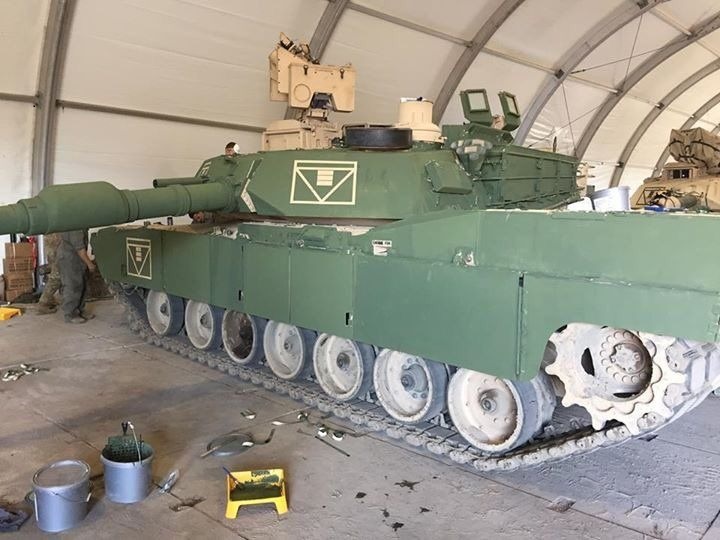 Another from the side.