Since 2023 is almost over, a new topic for the 2024 Wish List is now here.
1/35 South African Defense Force Eland AML 60
1/35 South African Defense Force Eland AML 90
1/35 South African RATEL 90mm 6 wheeled armored car/infantry fighting vehicle
If I could order one new tool tank model, on par with the current generation of extremely accurate and detailed kits, it would be an American T-28 Super Heavy Tank. Over the years, Dragon released some really great models but their team borked that one.
Ryefield Models/RFM T-34/76's…
1940
1941
1941 STZ
1942
1942 STZ
SU-85
SU-100
etc
HS-30 Spz Kurz & Lang. Still waiting on those in plastic…
Damon.
I want anything 1.35 and modern us armor. There are lots of subjects still not represented and a lot of very old kits that could use a new mold.
As usual, I am only going to post my top 5 wishes My #1 most wished kit came out this year, which was M1A1 SA with SCWS - thanks to RFM!! Keep your hopes up, folks!

Newly tooled M106 mortar carrier or the current M1064 mortar carrier - shoot, I'll even take the re-release of the old Tamiya M106A1 kit, which is more expensive than 14K gold on eBay nowadays.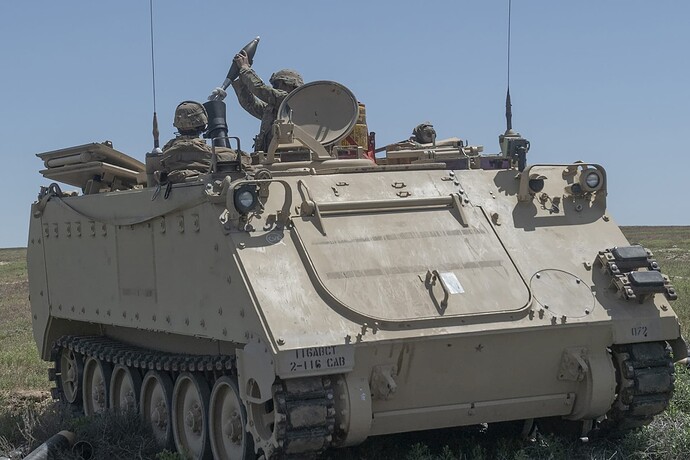 US M88A2 recovery vehicle "Hercules" in styrene
The runner-up would be M48 tank with the Chrysler cupola: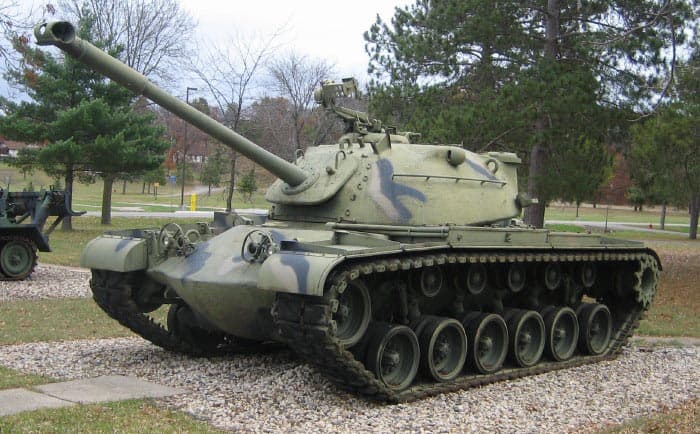 Takom?
maybe change the title to 2024 ?
The optimists are still hoping for their dreams to be fulfilled in the next few months…
How about a Cascavel? And a Casspir.
I have to say an M59 would be nice; even in resin!
A Trojan or Terrier engineer vehicle, or Foxhound patrol vehicle. I've been lucky in that I've got a Husky and Jackal, just a Coyote to get and at last a styrene Ferret which hopefully I should get in the next few weeks.
A good Sexton 25pdr SPG from Meng or Tamiya would be nice.
I heard that Tamiya are about to release a 1/35 Chaffee as well.
How about in styrene
1/35 Irish Army AML20 (AML 60 hull with a RATEL 20MM shootybox on top)
1/35 CV90-120 & the field recovery/repair version
1/35 MICLIC trailer
Ah yes…another AML fan with a good choice!
Got spoiled last year with the M48A5 coming out and the tamiya comet!
. This year I'd like to see
A new tool 1/35 Wespe
As above, and RFM SU-100 would be nice too
Not too many as I'm trying to reduce expenditure,

. Both are injection moulded 1/35th scale…
Alvis Stalwart.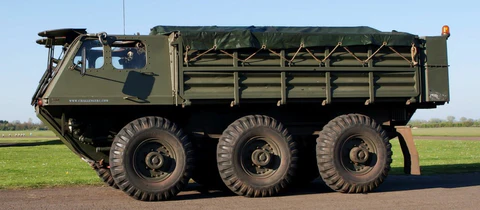 Morris Terrapin.

A British variant of the Volvo Bandvagn, as I was told that the Takom BV 206S wasn't suitable (is that true?).
G,
1/35 plastic Polaris DAGOR with machine guns, cargo, and radios for special operations forces.
Times two on the M60 slick, from Tamiya or Takom so I can afford several and while I'm at it, a Magach 6 would be logical.
An accurate Challenger 1 would be right up there as well.
And lastly, a good M50 HVSS on an -A4 hull please.
All the above in 1/35 plastic of course.