Hi Gang,
The update you've all been waiting for is here
… well hopefully.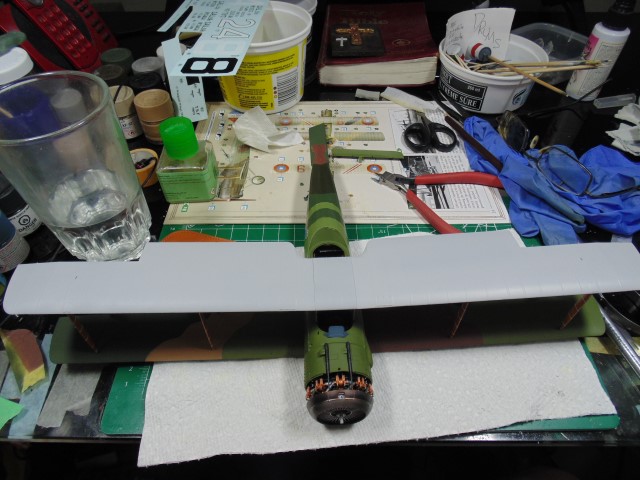 Upper wing assembled, primed and test fitted. Holy cow this is a big model.
Tamiya Buff used as the linen dope.
Many small details to paint, such as these metal slip knuckles and cable horns.
The detail is really good on the tires and the gear.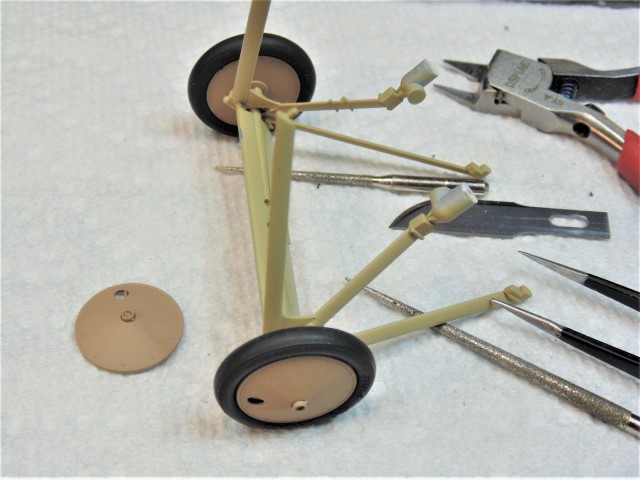 Again, the paint and primer must be removed from the mating surfaces or you'll risk bending or worse breaking parts.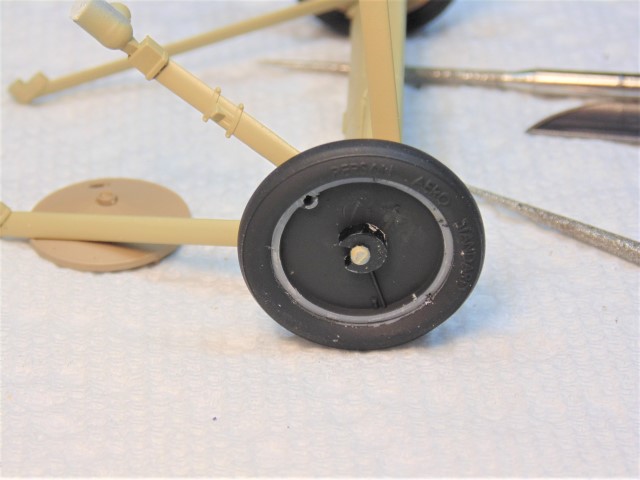 The "C" ring/clip has to be installed then the tri shaped strut pushed up closer to the wheel. If you don't the wheel will be wobbly. Don't cement the outer cap or "C" clip, yet wait until the model is completed. Then spin the weighted bulge to its proper place (if using the Persan tires).
Our sincerest thanks go to Sunward Hobbies for supplying the kit and the paint for the build. Please visit their Canadian and USA websites at www.sunwardhobbies.ca and www.sunward1.com and consider supporting a family owned and run hobby shop. They're where I buy my supplies.
More soon and thanks for dropping by.