Using RFM's Chinese Volunteer. Green is from Mission Models.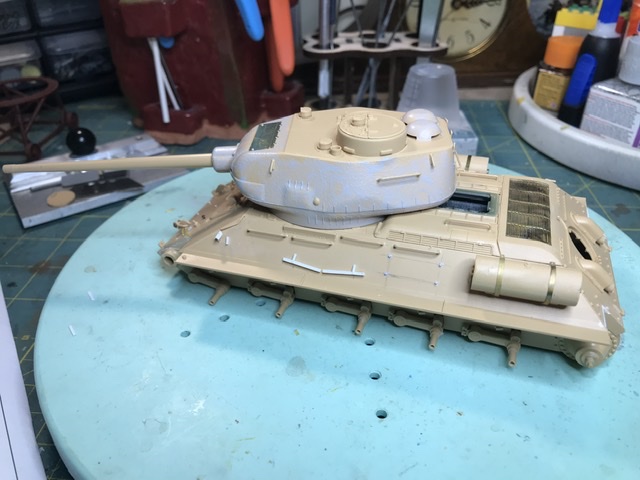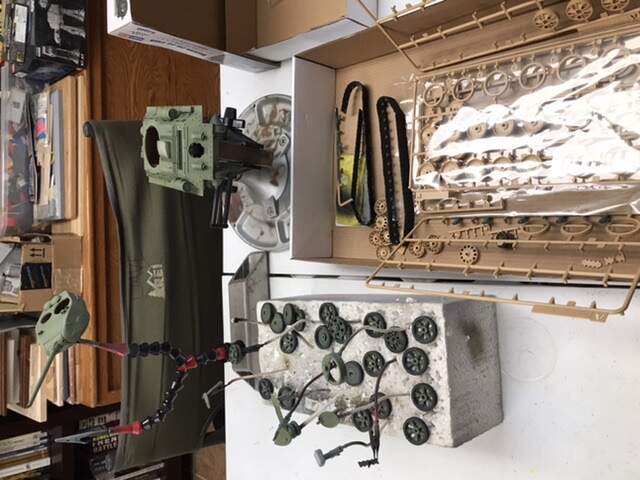 Looks good so far. Looking forward to more photos as you progress.
Cheers,
C.
Great subject, Dan.
Looks like the German WWII armor modelers should get some of the numbers for those colors…
There are some more pics of these tanksand they show quite beat up versions.
nice subject. i follow you
Looks good Dan. You still got other kit for the campaign?
Sure do, can't give up that odd looking fella.
Those other photos you spoke of…you need to post them!

Here are a few.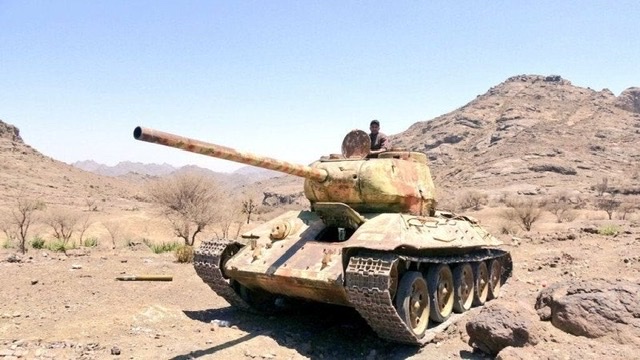 The last one looks like he is trying to walk the tank on a leash and it's fighting back.
Very cool markings,I really like the non conventional markings
That's what you do when you don't trust the main gun or it's ammo.
You might be pretty close to the answer. The cable appears to enter the turret through the side pistal port.
I know I am, not to sound snobbish but it's still taught at the Master Gunner course at the Armor course.
Had a buddy who went to the course last year.
The US rounds are electrically fired however.
Indeed, Dan is right. With US guns, there's a requirement that they be fired with the longer 50 foot lanyard after the recoil system is refilled with nitrogen, or when something is suspect. Unfortunately there was a thread several years ago that erroneously stated it was because the crew couldn't stand the recoil on the M110. Nothing could be farther from the truth of course. There's nothing exceptional about the recoil on the M110 series.
Rob, I imagine that arty does the same thing
It does go through the a port.
Do you know where the lanyard is fit on the Abrams?
Nice work Sean looking forward to seeing more.