inspired by @Stikpusher and his recent build:
i thought i'd have a crack at Trumpeter's 1/48 A37B Dragonfly.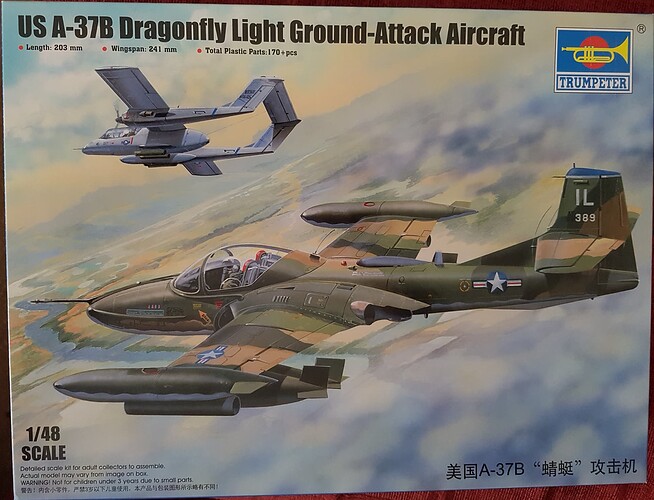 now i haven't built a wingy thingy in about 20+ years and mostly build armour or sci-fi so this isn't going to be a super fabulous build. so far I've drilled the holes for the pylons on the wings and have built most of the cockpit as well as giving it a coat of primer paint. i could do witb some decent pictures of tge cockpit to sed what colours are used on the instrument panel as there isn't a decal for it.