This kit targets a specific group of nine Tigers that had an unusual turret bin. They were all slightly different, both in terms of what modifications the crews made, and often in the underlying features of the Tiger, which was evolving quickly at the time.
I don't think that Rye Field's kit captures any one of those Tigers exactly.
Rye Field don't tell you to use the air filters, which is correct because these crews soon removed the filters. But, in the kit, that exposes a raised horizontal strip on both sides of the rear wall. The real tank didn't have that.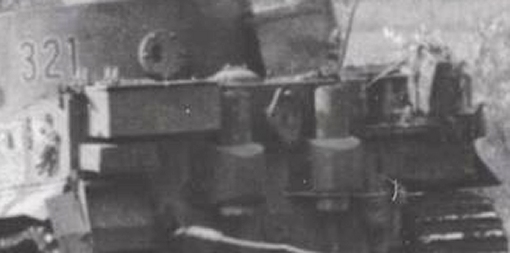 The box and jerrycan provided in the kit seem to be based on Tiger "321" which is in this photo.
David