I was just working on my project of the Sd. Kfz. 9 Famo from Tamiya.
And I was priming the model with Revell Basic Color primer in a spray can.
I used AK Interactive Camouflage putty to mask of the areas that I didn't wanted to be primed.
So I did the first side with primer and I removed the camouflage putty.
And this has happened: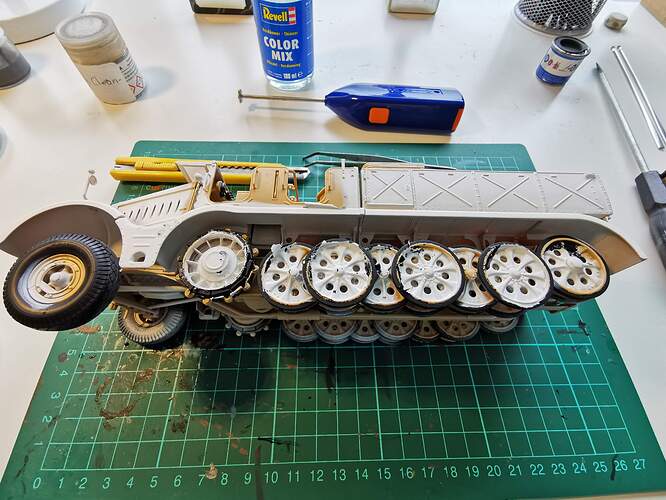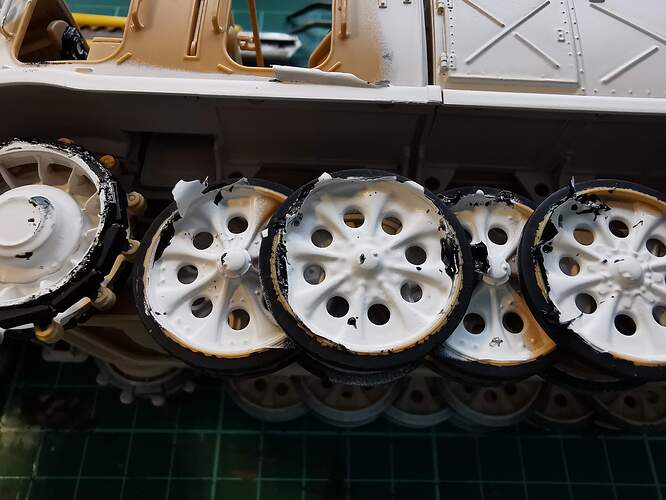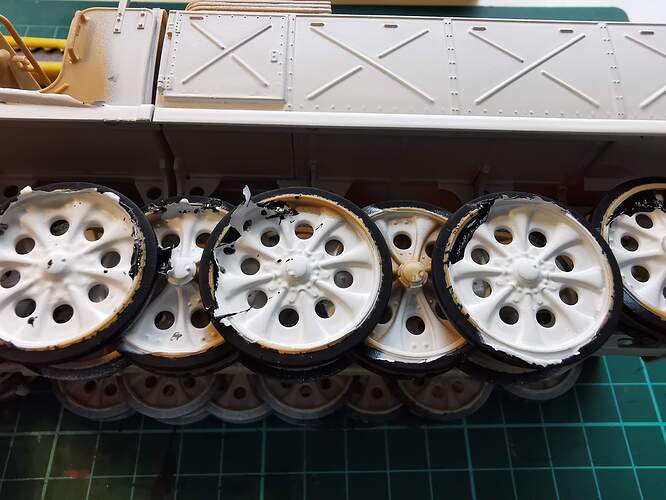 residue of the camouflage putty are all over the wheels.
I have tried to carefully remove the residue with my modeling knife, but the putty is stuck.
And I did actually take some of the paint with the putty of the sprockup wheel.
I tried to remove with a screw driver, with a flat head.
But didn't work that great either.
I can't go any further with how it is like this.
And I'm afraid that I'm also not able to prime any further, knowing that is a good possibility that the rest will be like this as well.
Help me please with this problem I'm facing.