I changed the seat belt color to comply with the images Gino posted.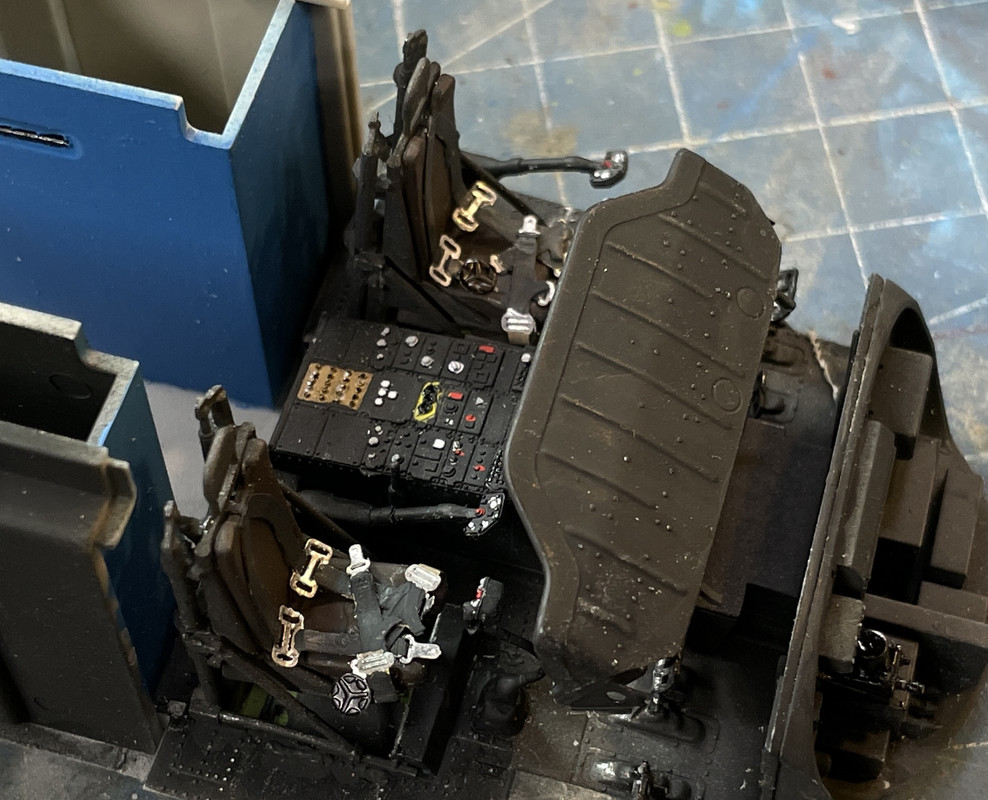 While doing this I must have put some pressure on the right rudder pedal on the co-pilot's side and broke the tiny plastic pin holding it to the base. I drilled the pedal and base with the 0.010" drill for some High-E Guitar String. Here's what that ridiculously small drill looks like. They're so brittle and fragile that it's quite easy to break them taking them out of their little holder box, or if you exert any side pressure at all.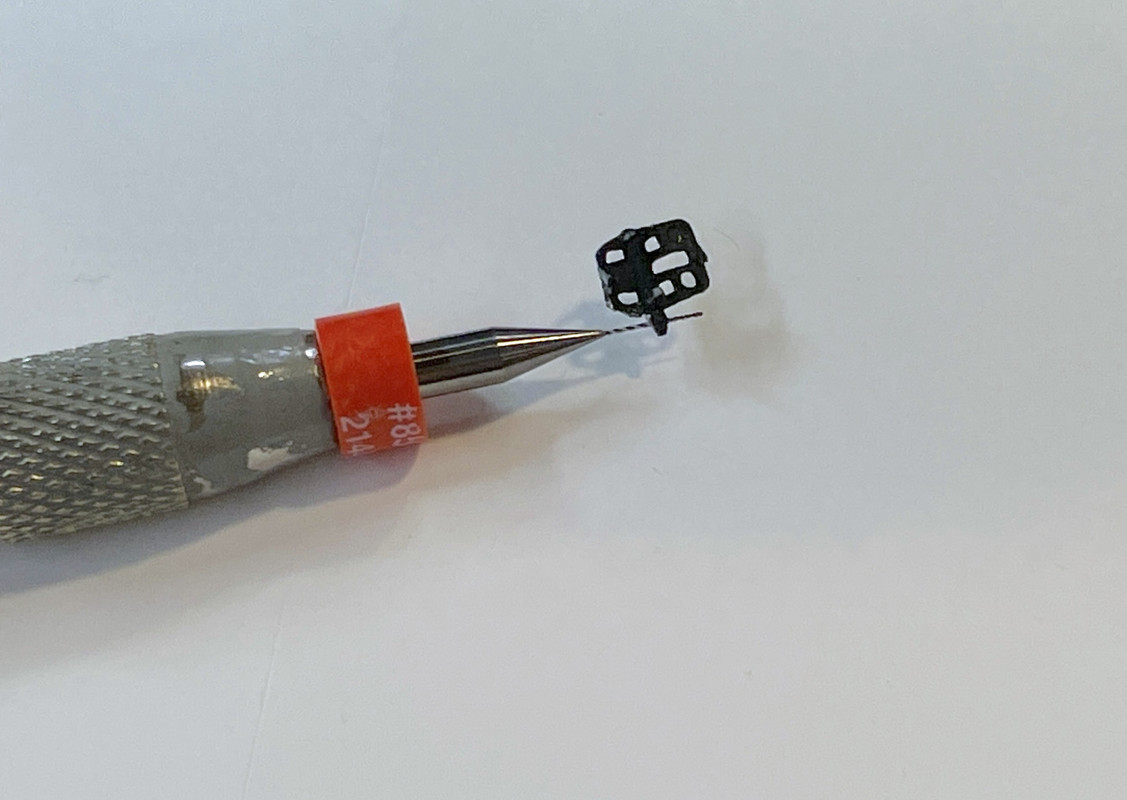 I re-installed the pedal with the wire, but it's a little long. I'm leaving it as it is.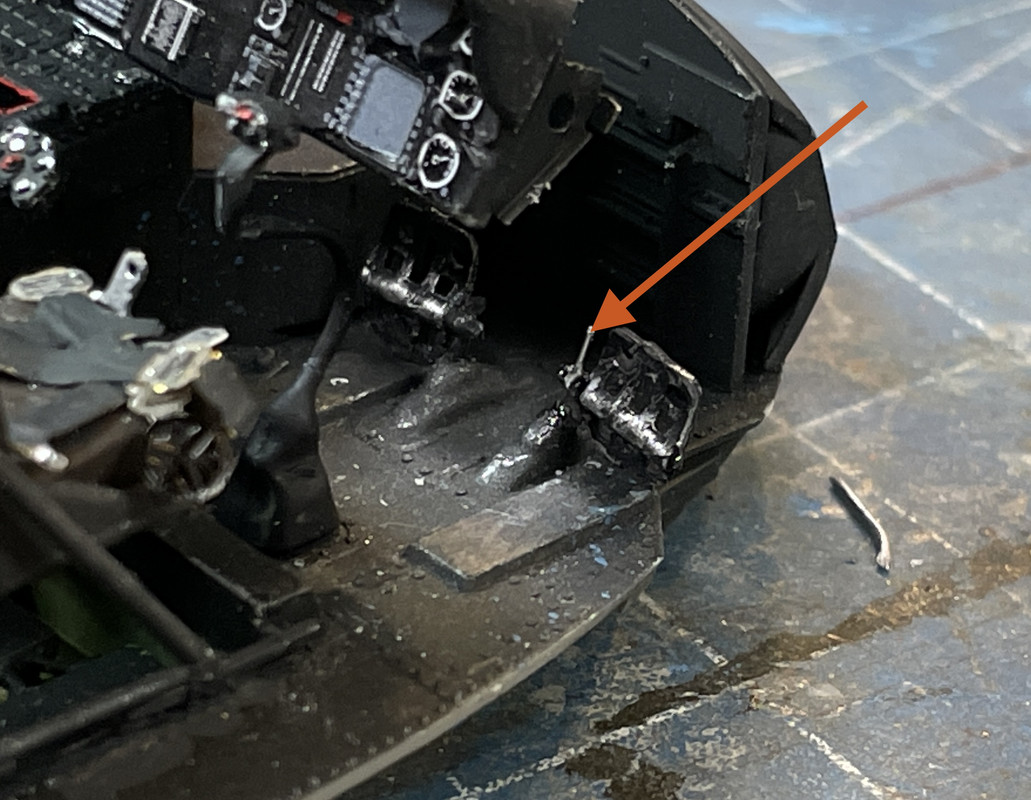 It was time to finish the interior starting with the cockpit end bulkhead and some other appurtenances along with the overhead control panel. It seems like the trottle controls are overhead.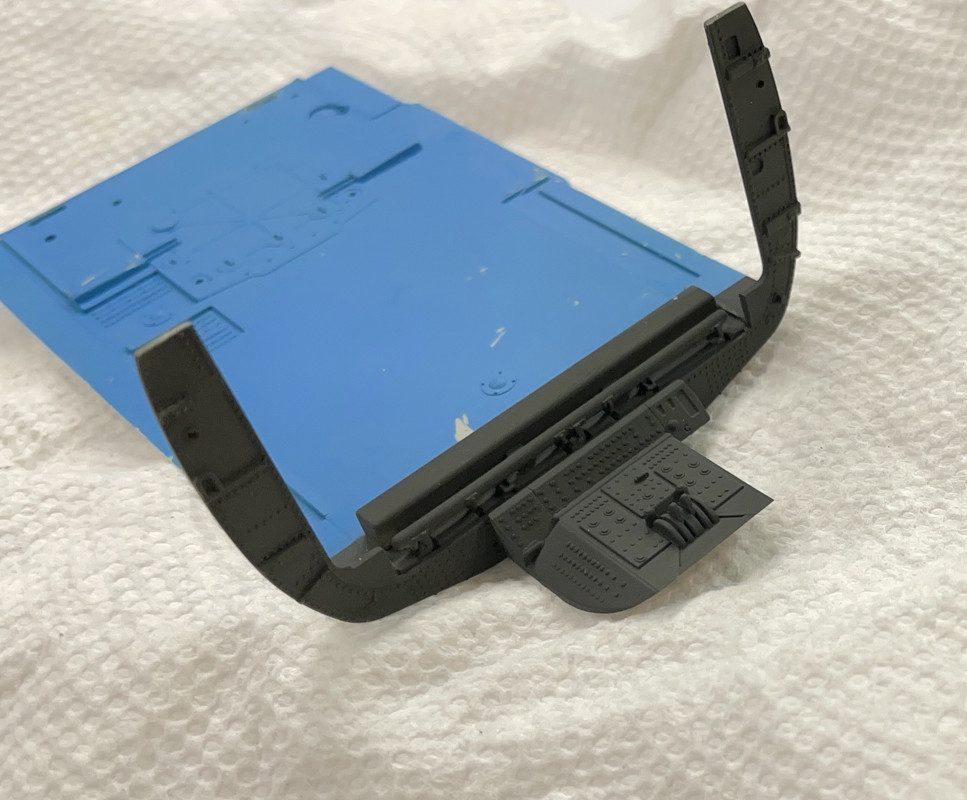 I then went an painted all the controls. There's a decal for this, but there's so much raised detail that I felt hand painting was okay.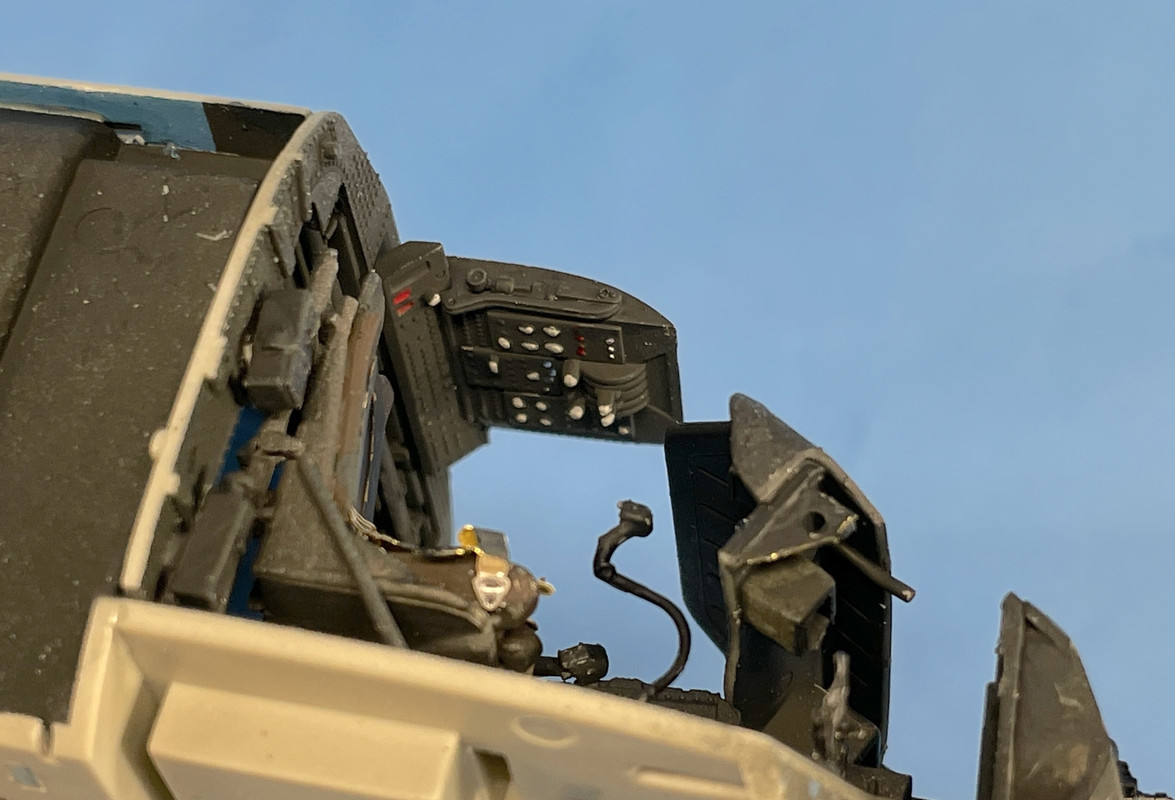 There were two more seats that needed construction. As I noted before, I'm not happy with the engineering of these seats. They're attempting to make scale-sized members, but that gives no gluing surface and some of the cross-sections can't sustain themselves.
A perfect example is the ceiling supports that literally hold this seat into the aircraft cabin. The plastic narrows down to probably less than 0.020" and I broke two before I got one built and even then it broke when I glued it into the ceiling.
To hold it steady I sat a steel angle block on it.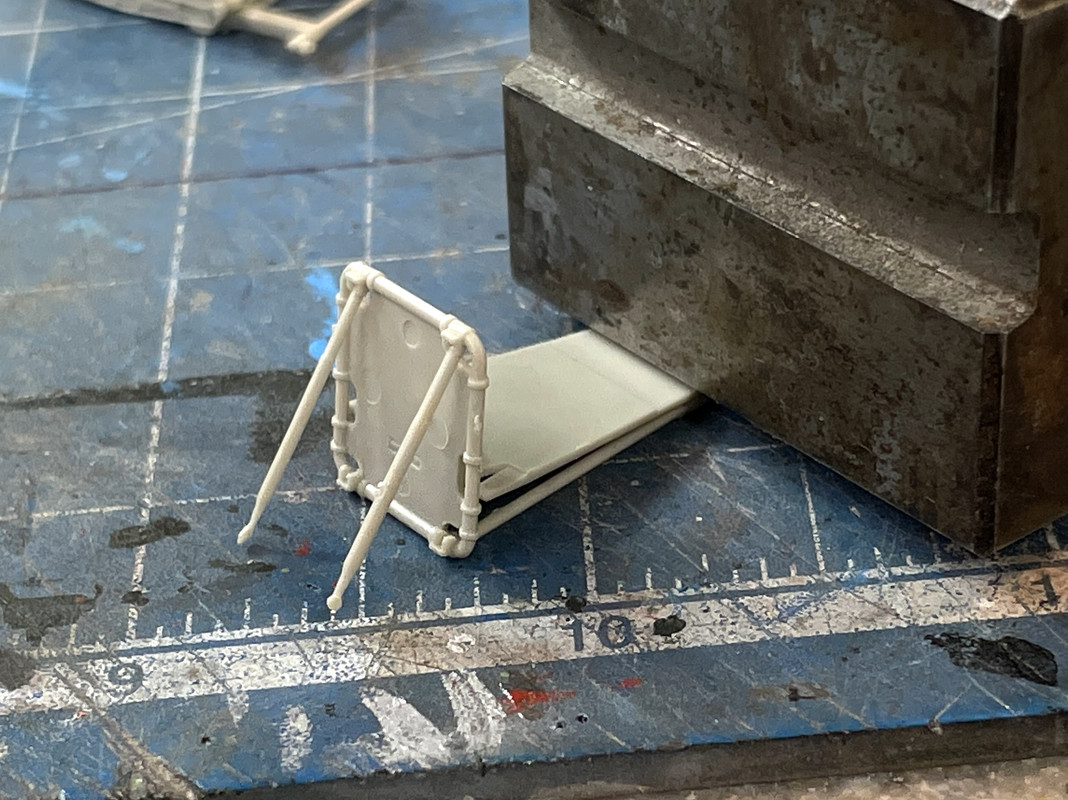 As it is I now see that it shifted on the wall mount when I used med CA to hold it in place. Notice the pressurized gas cylinder that I piped into the Sonabuoy launcher.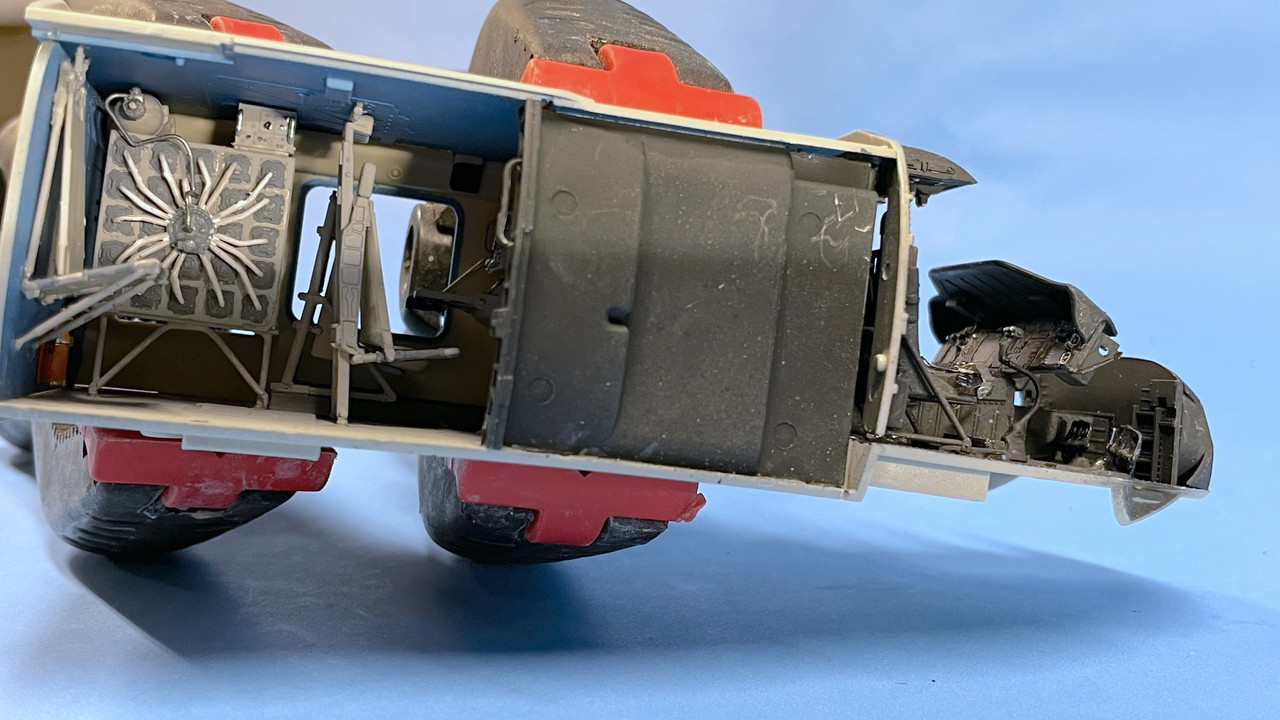 But as you'lll see, the extrerioir wall completely hides this seat so no harm no foul.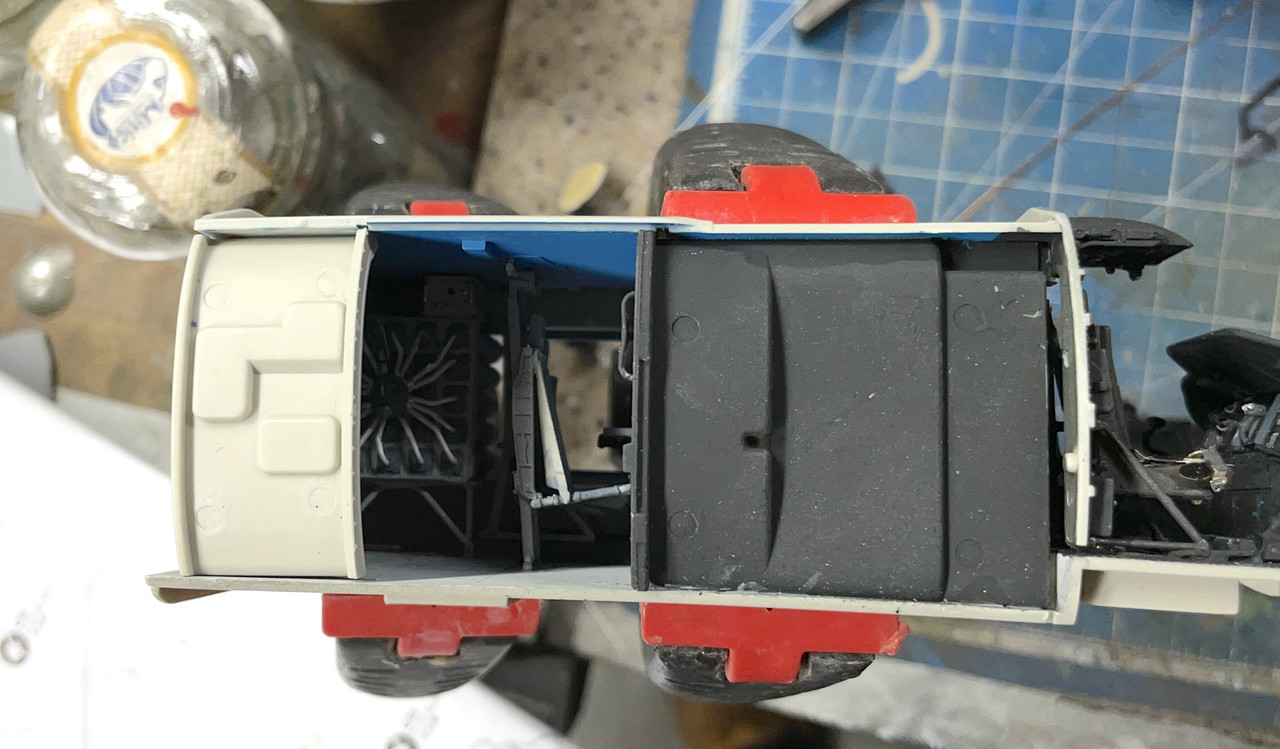 That's not glued in yet. I did do some trim painting on the other side, which also is impossible to view. You can just see it looking in the window on the opposite side of the cabin. Haven't seen images of this wall and really don't know what the coloration, but it isn't visible.