The checked out the RedOak site and found four that would be great. That said, the $100 isn't so great so I'm going to hold off until the model is further down the road and see if it will justify the additional investment.
I am very envious of the people who create such beautiful figures. I have little or no talent for it. I had to sculpt my own bomber crew for a 1:16 B-17 RC model I built 10 years ago for a commisision. My figures came out like Nick Park's "Wallace and Gromitt", as evidenced by this picture. The co-pilot looks like he's facing iminent death.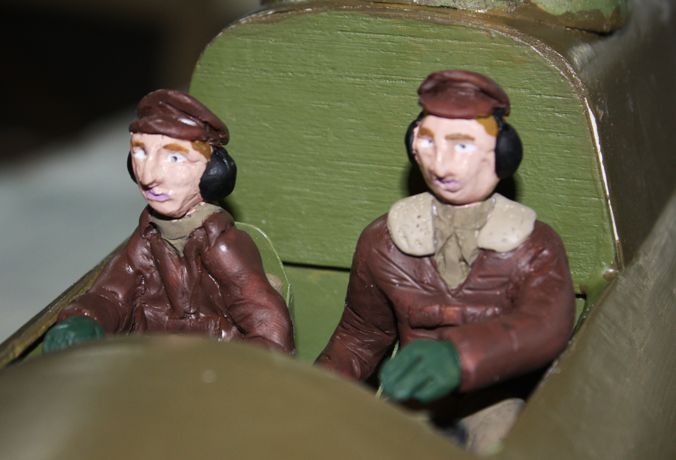 And that was after reading about how to do it. I've learned some more since doing this. I was using Sculpey and was trying to form the entire figure before curing in the Toaster Oven. I've since learned that you can work it in layers, getting the basic shapes down, firing it, adding more details, firing and so on. This way you don't keep disturbing the things you're getting right by working on the outer layers. That said, I'm still no sculptor. So if I want a crew, I'am going to have to buy it or find STL files somewhere and print my own.
The model did fly as can be seen in this video. I hadn't built and RC plane in 25 years before doing this one.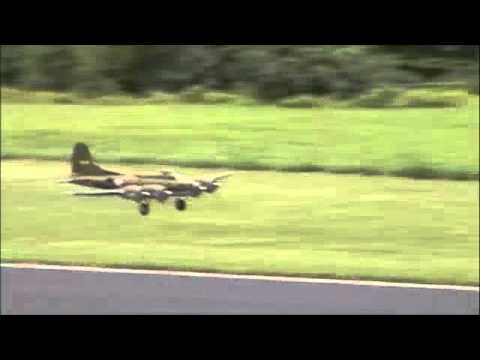 I primed the bulkheads with Mission Paints Dark Ghost Gray which is called out for the exterior color for the verison I'm doing. I then set this out to dry and continued working on the main rotor hub.
The next bit required a three-part assembly with lots of cleanup. This time I was able to use my razor saw or #11 blade to remove the sprue. You have to remove a web that's in the middle of a curved surface. This shell mates to the other part. You had to be very careful in removing the exess around the shaft portion of the mating part. There were extended flats that are required to correctly position the seond part's angular location. It would be bad to accidentally cut them off when doing the clean up since the geometry is very complex and it would make building the hub much more difficult.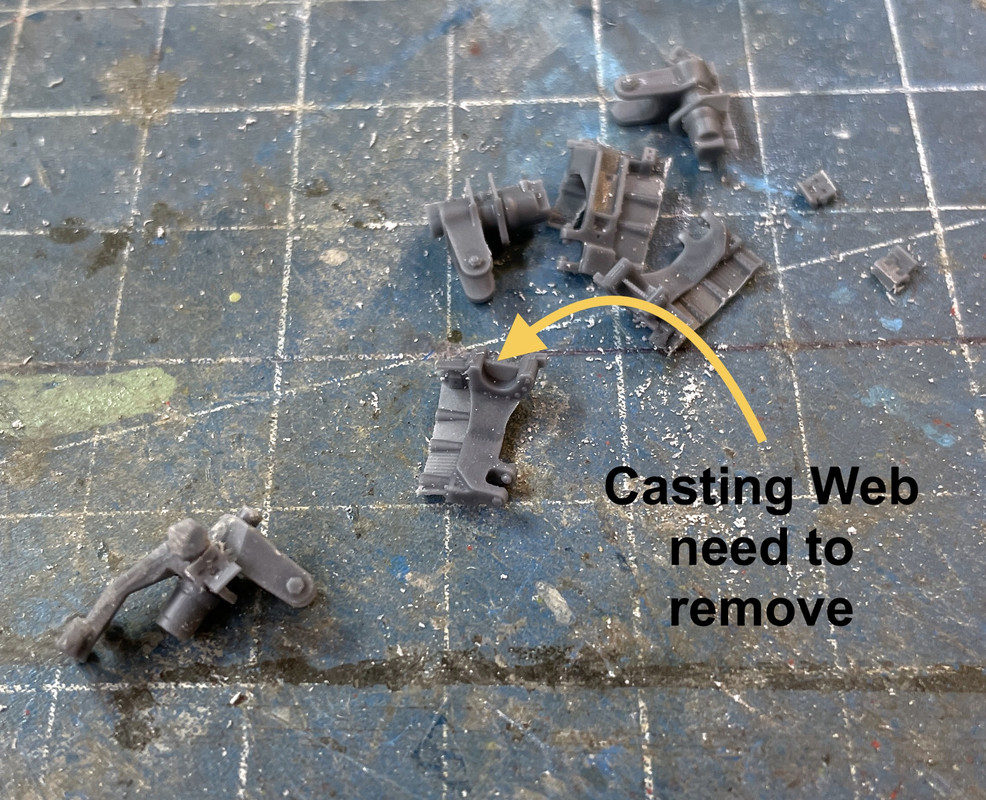 It took almost an hour and a half to assemble the four rotor attachment parts. There's one more piece that goes into this that is the actual rotor blade hinge point. This part is not used on the Army Blackhawk version without the folding blade requirement. To properly remove the flash you DO need to be a bit of a sculptor.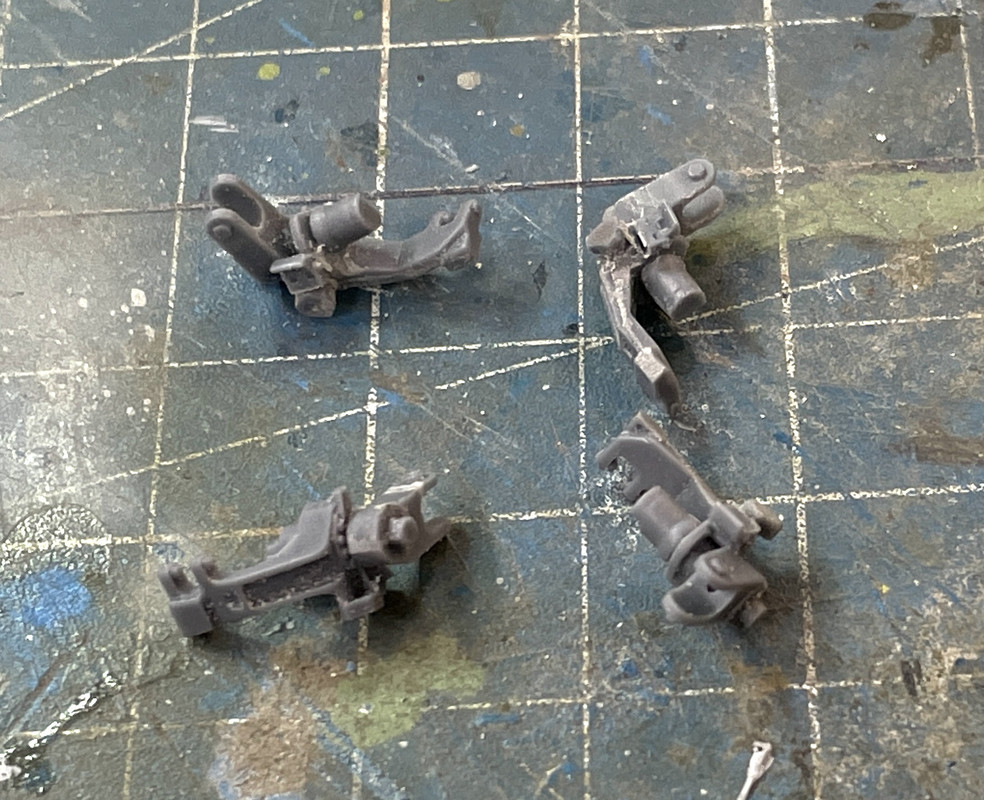 The assembly in the lower left, if you look closely, you can see a white line on on the ear that's projecting out. That ear broke when I was holding too tightly during the filing operation. I CA'd it back on. It's not secure. I'm going to add a laminate of some PE fret brass to make sure it doesn't break again. The resin is hard AND brittle.