Today here's the Winch its accesories &mount.

Now to paint and detail it all.
Regards
Donald
Looking good. The winch cable end is not correct though. It should be a clevis w/a removable pin so it is easy to attach other pieces to it. Like below.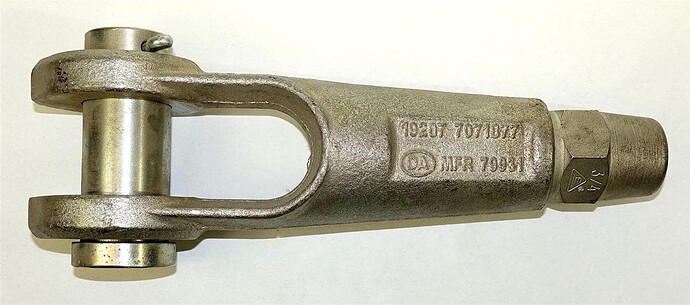 Some come w/the Tamiya M26 Dragon wagon. I'm not sure where else to get any.
Perfect. Where did that one come from?
I think it is from Tamiyas 2 1/2 ton truck acessory set , it has a vice and other repair tools monkey wrench Etc.
donald
I like the result of the Artistic Wire you used for the winch. I will have to grave some. Thanks for sharing!
Here is the Winch section.

I'll be working on the crane next.
Regards
Donald
I wanted to display the crane in the deployed position but you need the side support arms deployed. While the support arms are posittionable thebase pad is molded onto the arms in the travel mode.Here is how I fixed that.

Regards
Donald
Here's it all painted and installed.
I left the jack posts loose they'll be glued in at the finish.

Finished for today
Donald
Just a little more assembled.

the pully on the end should be a double.
I had some real Pics, but they won't upload.
Regards
Donald
Very good built so far, pay attention to the grove crane.
Trumpeter has made it a bit easy for himself. Found a good photo on printerest.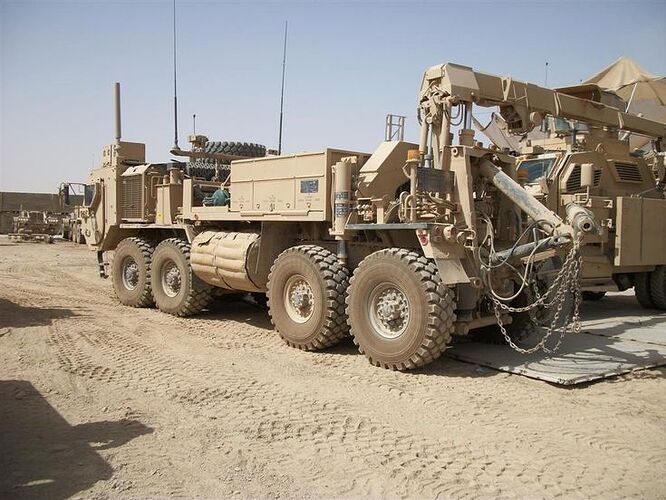 Andreas
I assume the crane that you are talking about is the equilment hanging on the rear end ?
Donald
Here is some more info on detailing the crane. It is meant for the Italeri crane, but most applies to Trumpeter's too. It is missing all sorts of hoses and lines.
Thanks Arty , but I'm not planning to super detail it.
I'm old and I'm not shure if I'll wake up the next morning.
It's all a question of time.
Regards
Donald
Thanks for the reference!
This finishes this Build , her are the final Pics.

This didn't go off quite like I hoped it would.
Oh well we all try , If this was 1/16th. scale I probably would have added the Hydrolic lines. In 1/35th. scale it's just too much for me.
Regards
Donald