Just a quick note . . .
While I do hope in the end to convert this kit to a WWII Army Fire Truck. This thread will basically be a S-B-S build of the new MiniArt kit right up to the point where you would build the load box. Which at that point I will depart from the standard build. (With a whole lot of 1940's fire truck references thrown in along the way!
---
---
✮✮✮ And now for the the Chevy Campaign ✮✮✮
Picked up my copy of the new MiniArt kit just as soon as available from Brian at Scale Reproductions in Louisville, Kentucky. (Shameless unsolicited plug made here for the store for whom I am but a lowly satisfied customer.)
Been wanting to do an early Army "Crash Truck" Fire Engine for sometime now and rather than try to chop another Deuce down to a 4x4 I thought I would wait for this neat little offering to hit the market.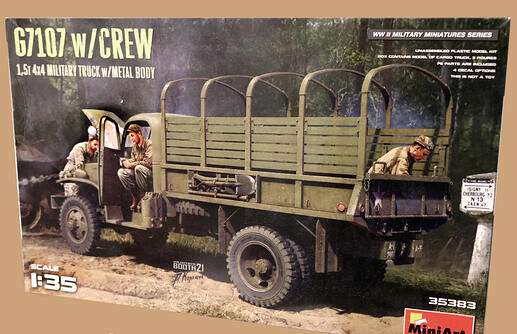 And this is what I am shooting for: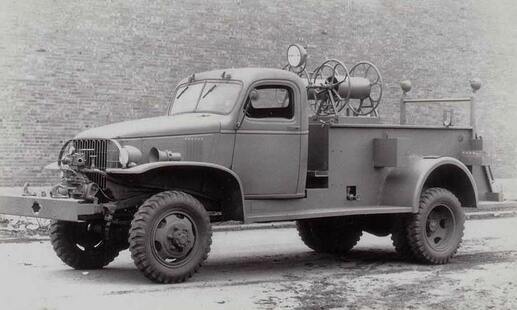 First reactions to this kit: both over the moon regarding the fine detail and a little daunted by the chassis parts count!
(This is NOT your Grandfather's Tamiya Kit!)