Nice work! Now that my semester is over I'm able to get some work done on my entry, the Dragon / CyberHobby Maultier Half Track with the 37mm AAA gun. Here's what I've got so far…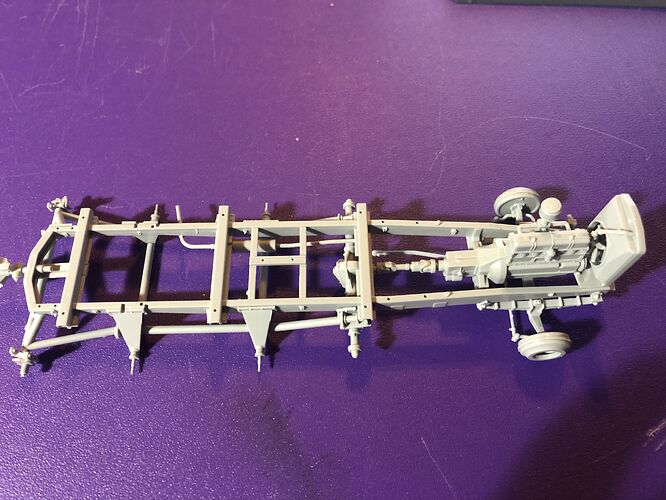 It's kinda small for my liking; but I'm going to play through!
More to follow!
I'm hoping I get to the paint booth tomorrow. The goal was to get there today but there was more fiddly stuff left than I realized. The annealing the large straps worked pretty well. I left the tarp itself off, but put the straps on and I think that will look pretty good under paint.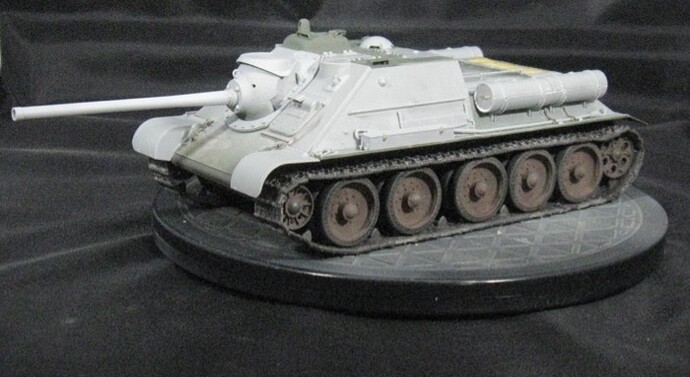 The thinner straps that disintegrate rather than anneal (OK, I've just started annealing PE so I assume I'll figure it out…) give a very suboptimal result. I went ahead and glued them in place over the ice cleats (I think that's what those things are on the right fender?) but I'm going to have to find some more things to lay on there to hide that. Off to browse for aftermarket SU-85 stowage…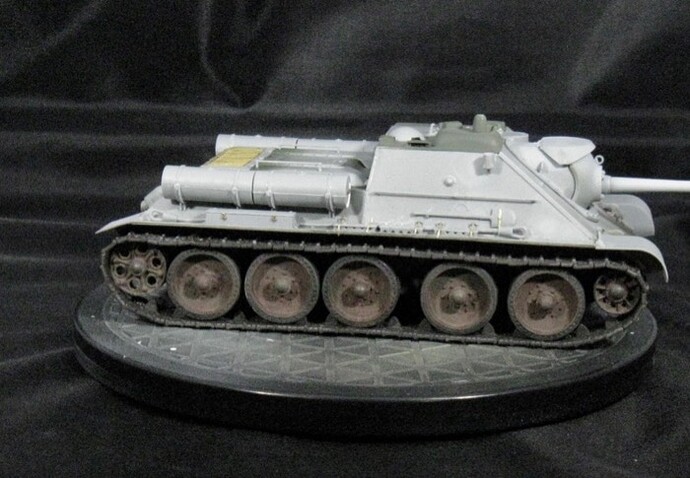 I still have to add the headlight and other thingie sticking out from the left side of the superstructure. These are made up of clear plastic, plastic, and PE. I decided to add the clear plastic now thinking it would be nigh impossible once everything was painted. So, when that dries, I'll create a mask then finishing glueing this stuff up and then off to the paint booth.
Ok, I think I'm going to throw my hat in the ring. Let's see how this one turns out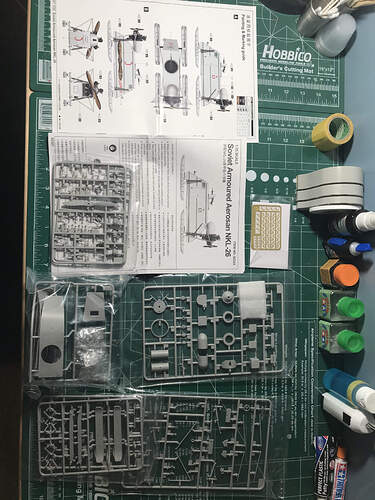 First impressions:
Lots of sink marks on the interior. Maybe I will build this mostly closed up…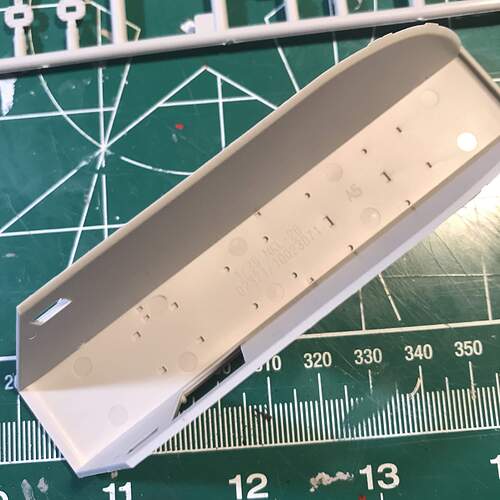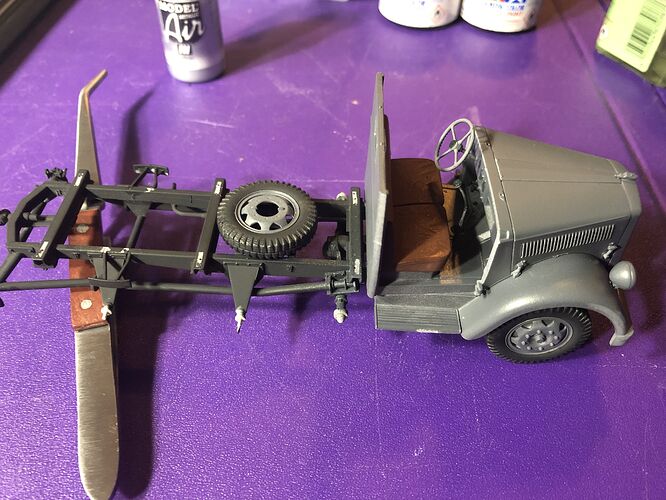 A little more work on the Maultier half-track with 37mm AAA gun. All major sub-assemblies have received their base color, except the gun. I still have the "magic" tracks to put together.

FYI, if anyone is interested in the progress of my Soviet NKL-26, I am posting all the details in the thread below
Looking great Richard! Good luck with the indy tracks…
Thats looking nice Richard. Very effective. I am beginning to become a fan of the Maultier after doing mine in the Miniart build - that flat bed gives you lots of options.
Here is my SU-85. This was a great kit. The only knock was the wheels which are kind of wobbly. I'm not sure wheels are supposed to be held in place by the tracks?
Not sure about the fitting of the wheels and tracks but they all look good to me Phil. White finish looks great and nicely faded in certain areas for the wear and tear.
Yup…looks really good, Phil!
I'm hoping I can get my Maultier half track finished this weekend!

Came out very nice Phil
Final shots of my Soviet NKL-26 in its natural element.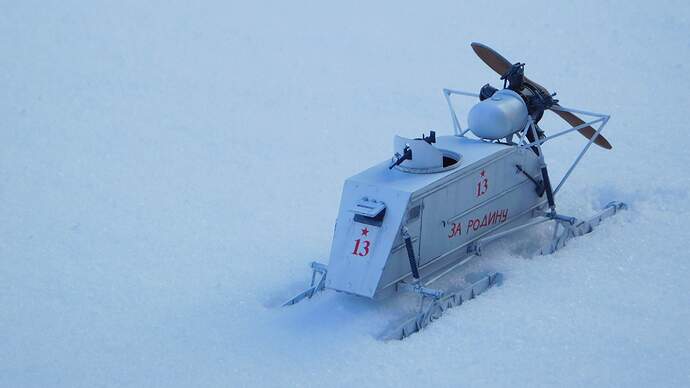 Full build log available here: Trumpeter Soviet NKL-26
Very atmospheric.
Looks cool (excuse the pun). Great finish and nice build.
That looks great! The photo looks perfect as well! But isnt the snow a bit out of scale…

Here's the Maultier w/ 3.7cm AAA gun! I have three words: Magic Tracks SUCK!!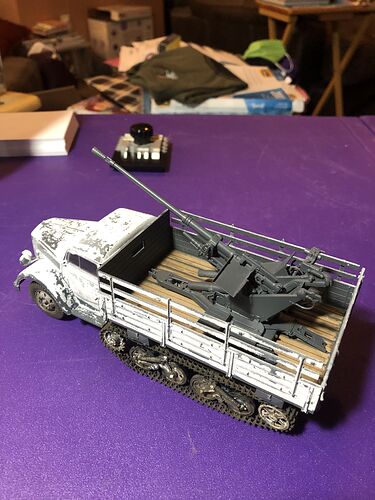 I've gotta put the mud flaps on; but I'm calling this one done!


That looks very good Gulf!
Thanks Ezra!