Good evening people.
Today I dealt with the scaffolding for the diorama.
The idea was to let the falcon fly through a kind of bisected tube. This should then be equipped with a Death Star surface that I will create later.
But as I said, first of all it's about the scaffolding which will probably be made of wood.
I made a 1:144 scale model out of cardboard.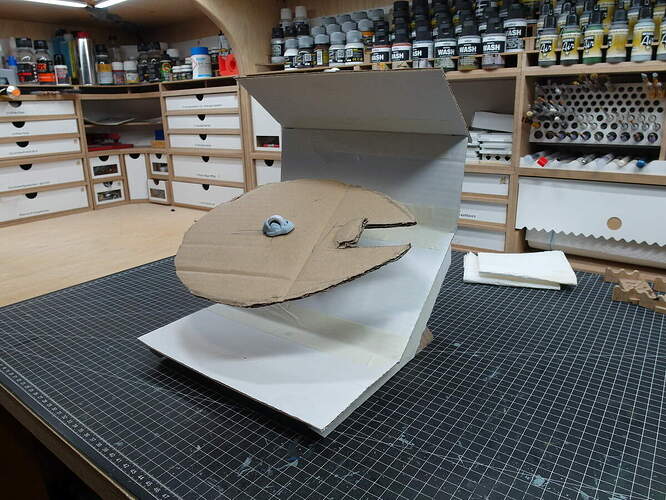 I can then screw the threaded rod on which the model sits to the body through a hole.