Never never never admit to that … We think it looks fantastic lol. …
Fantastic builds all-round gents. If time were on my side I'd do an Olifant Mk1a in the bush on the border.
I am a realist in these matters

Okay, just to show I am moving along with the deadline fast approaching. Turret progress.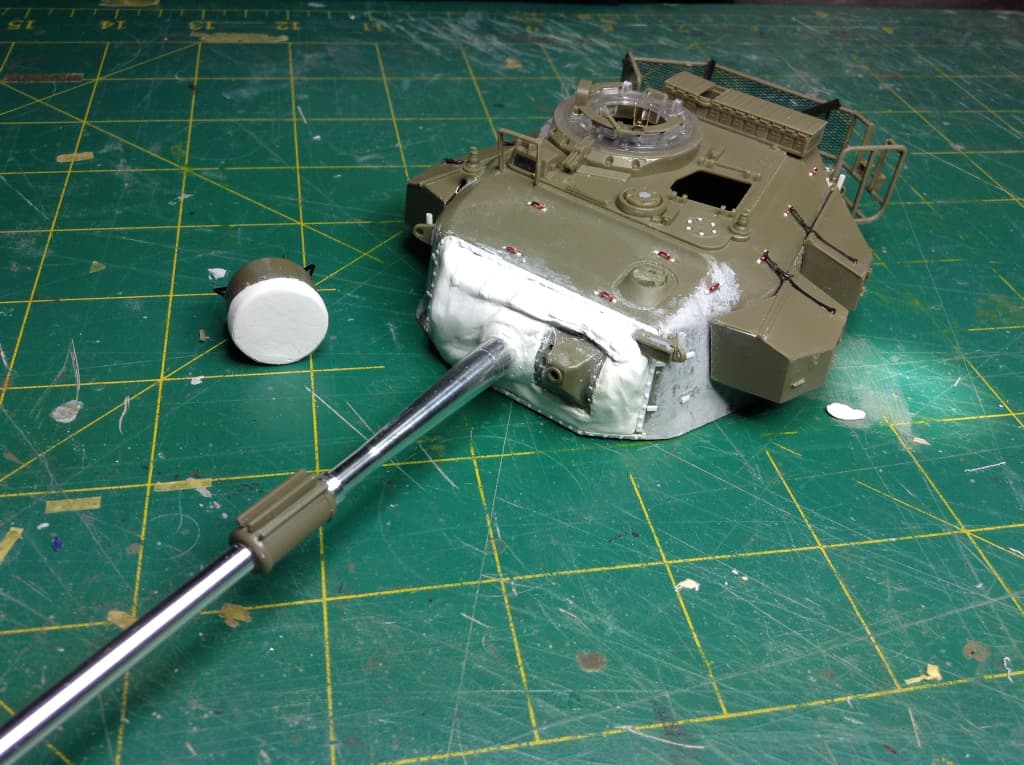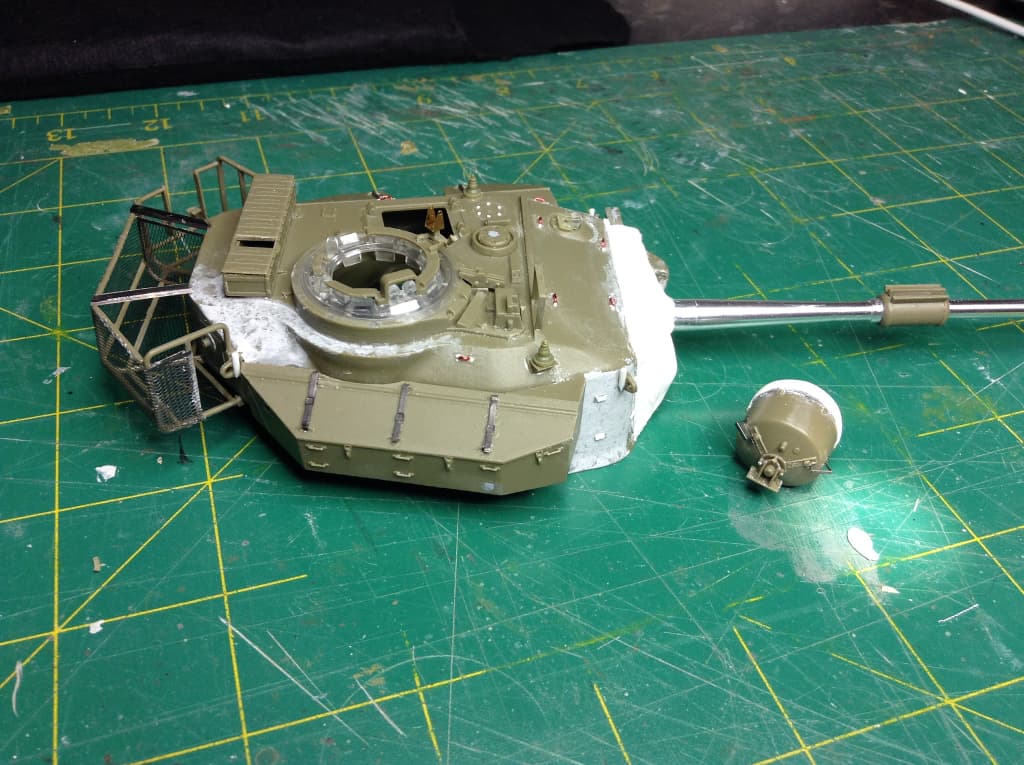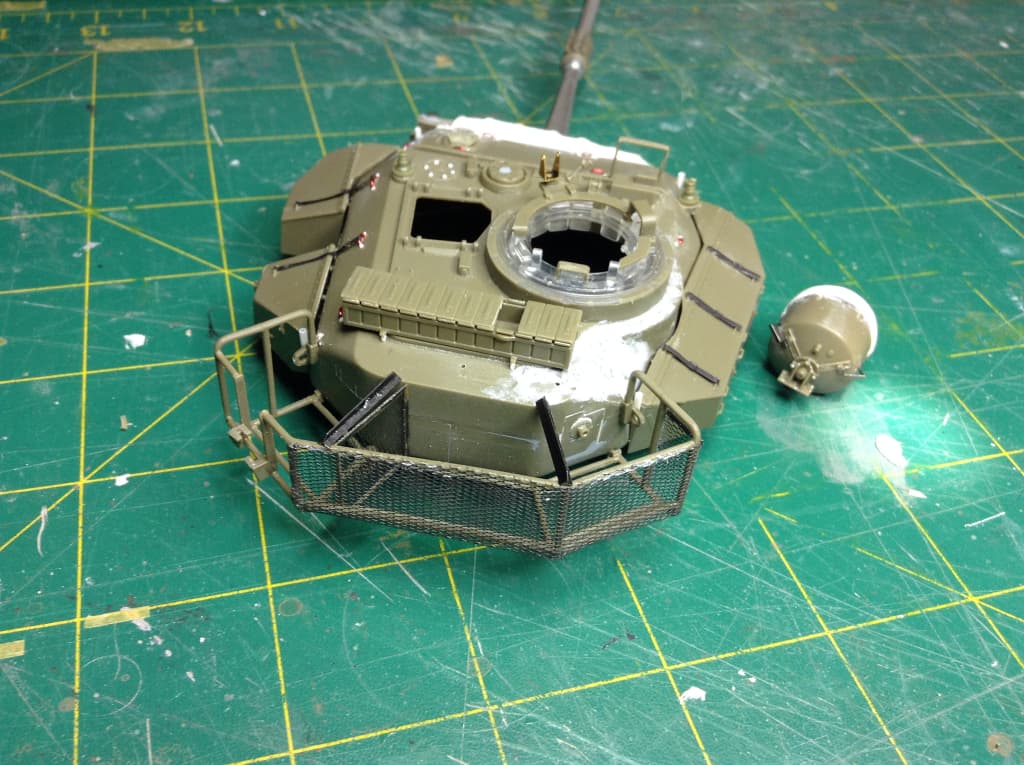 I made the canvas mantlet cover and light cover from Milliput. One advantage, no other model will look like it!
Looking good. What color will you use to paint it?
Hopefully you can cross the finish line on time.
Olivier
From 1967, all Australian Centurions were re-painted in Australian 'Olive Drab Lusterless'. I have two types I can use, but have not yet used either. I'll likely use the SMS paint: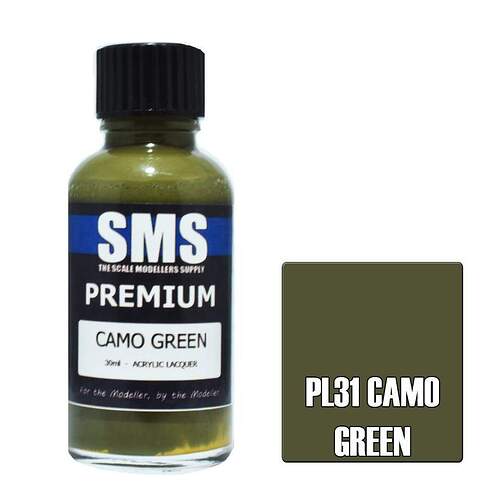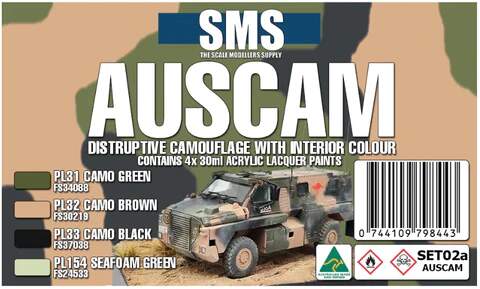 But I also have AK's Auscam set too:

Wife was spending time with her mother over the weekend, so two solid days to myself. Made good use of the time and completed the build phase on the Aussie Cent: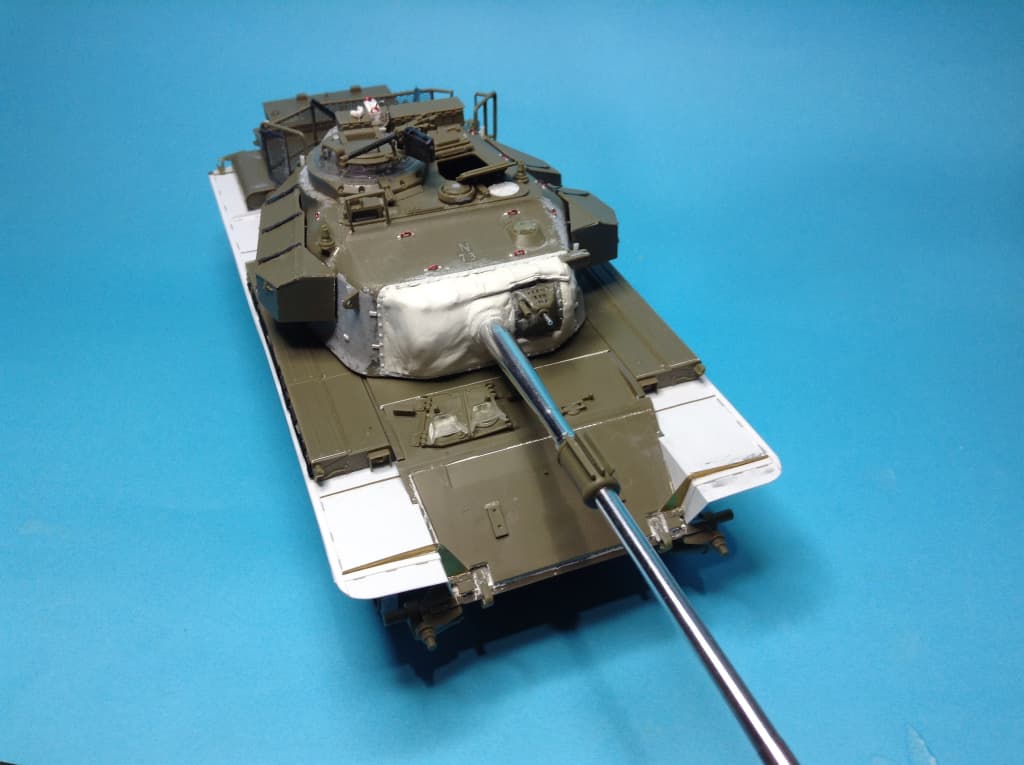 More pics on the sub thread:
Time well spent… Looks really good Peter.
Good solid build there Peter and extraordinary details. It's always nice to have the house to yourself for a few days and have that "command and control" feeling about you. Good things get done.
Tried the AK Lusterless OD from the AUSCAM set I have, and a tad too yellow green for my liking. I ended up mixing that with AK 136 Olive Drab Highlights 2:1 and got a colour I am much happier with: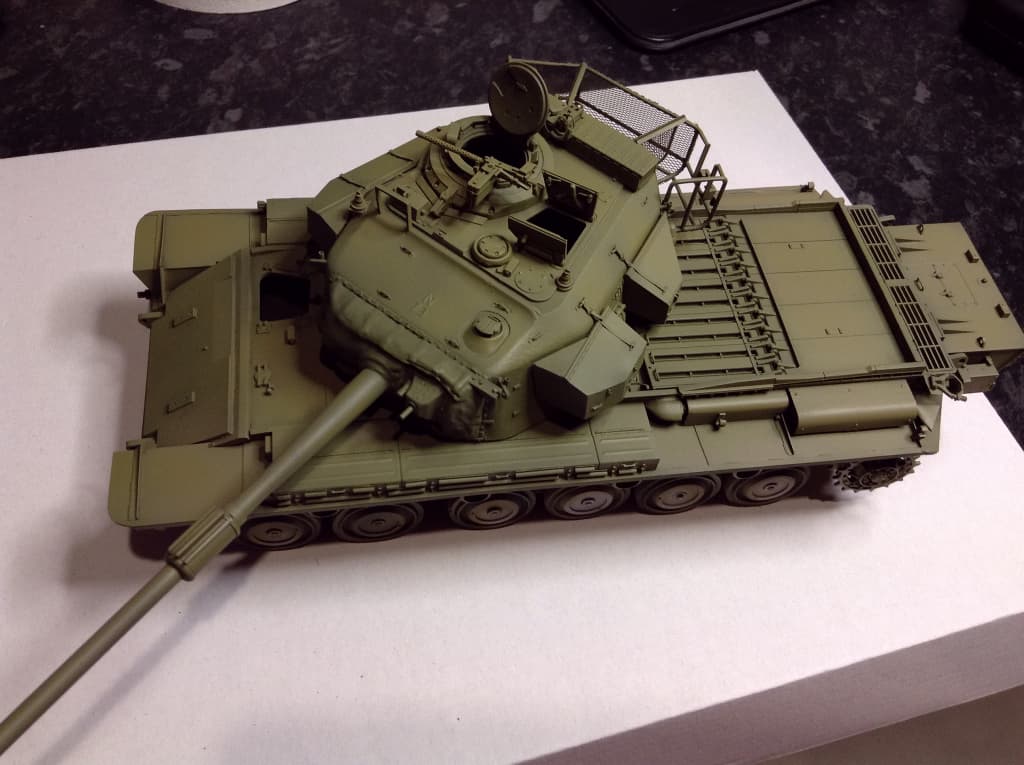 I'll get detail painting and decals on by the due date, but not the weathering, stowage and the figures.
4 hours ahead of schedule - I managed to finish the construction of the Centurion
. Aware of my shortcomings, I show my work and I'm ready to be whipped
All that's left to do is lay the ropes and add some pigments… but not today - I have 4 hours of sleep left… Enjoy watching!
Well done Piotr. It looks great. Anice well used vehicle.
Continuous rain predicted for a week here in Brisbane, so I'm never going to get a Flat coat down… I'll continue posting progress until it is finished.
Good job Piotr… Looks great. Really nice painting and weathering… The chipping and scratches along the side are well done… And nice colour variations on the mantlet cover
Really very nice! I always like rhe worn look. Very nic use of rust.
Some progress:
Vellejo paints used for the detail painting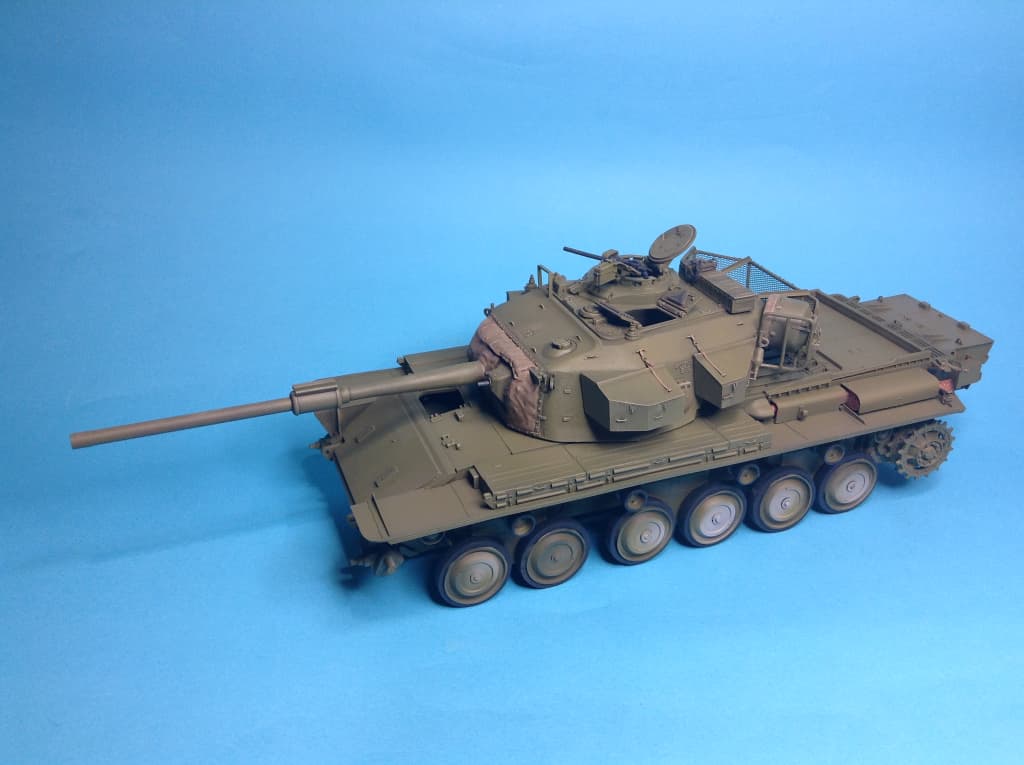 Pin wash and some dry brushing added to the turret:
Well technically it is all painted, assembled and with decals, so it is finished in a way.
However I want to add more weathering, figures and stowage!

More pics and info will be added on the sub thread.
Lovely build Peter and with your added detailing it really sets it apart as an Aus Cent. Great work