This is a spin-off from my vignette "Checking out".
The dead German in front was in the original setup for Checking out but was removed.
But as I already have painted him halfway I wanted to place him in a new setup.
I have this machine gunner made by Warriors that suits very good at the stairs of the base. I want to build something that includes these two guys.
So far I have two scenarios.
This is to be an entrance to a church, but not the main entrance. You understand by looking at the pictures. The Germans are retreating in to the building.
I feel like this is a quite easy build for me. It's the front of the building, a door and a part of the inside. And of course the figure painting.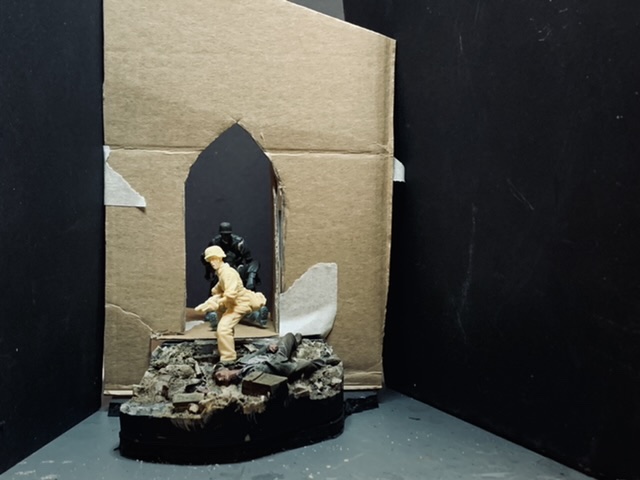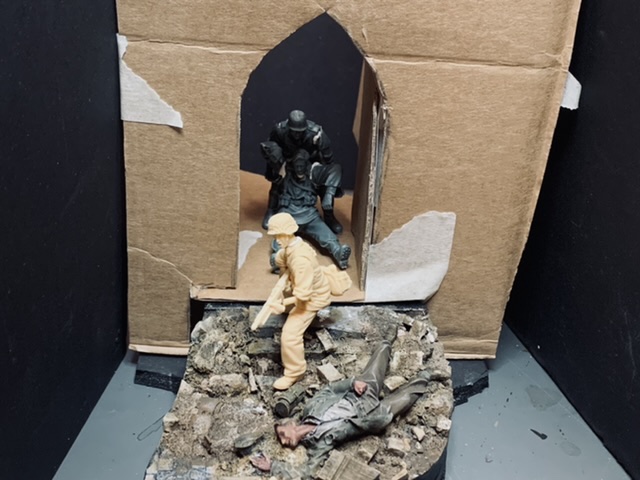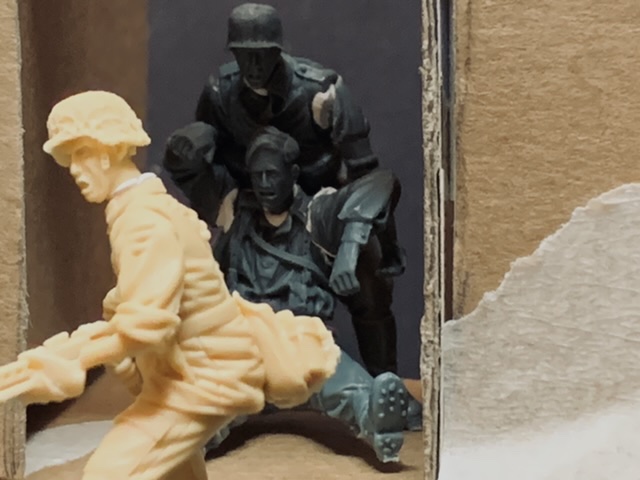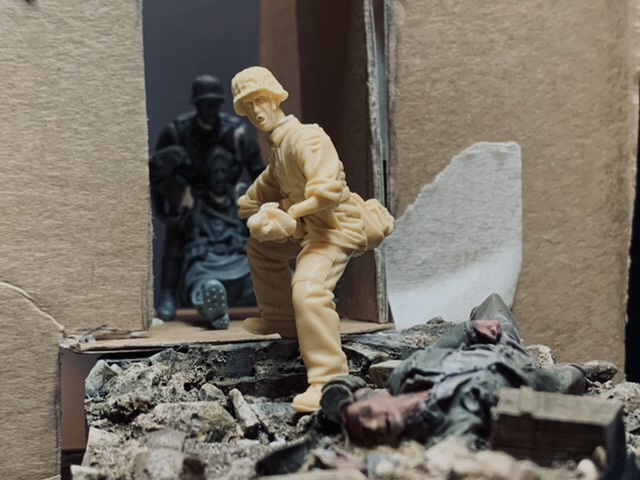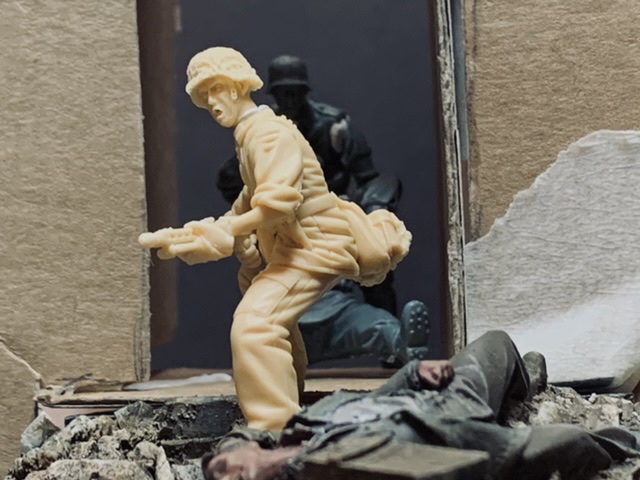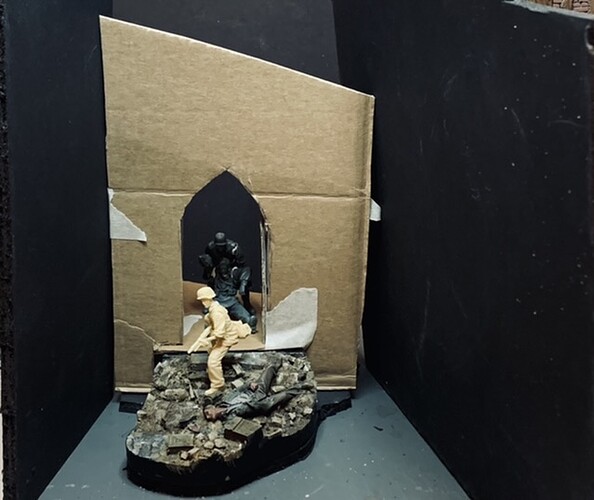 Scenario 2.
This is a sort of box art diorama. I have never done one of them before. This is much more difficult than the other one. The Germans are retreating here as well, but here the most of the diorama shows the inside of a room. This means a lot lot of details, and a lot of brainstorming to get everything right.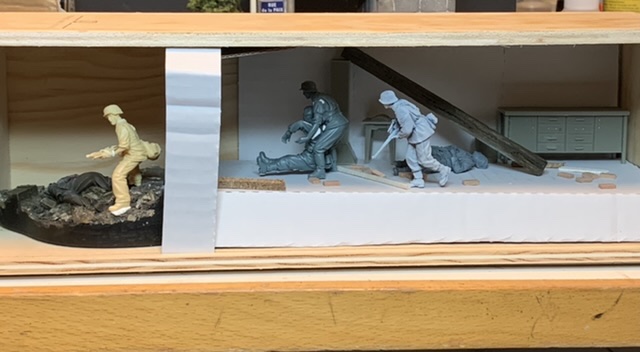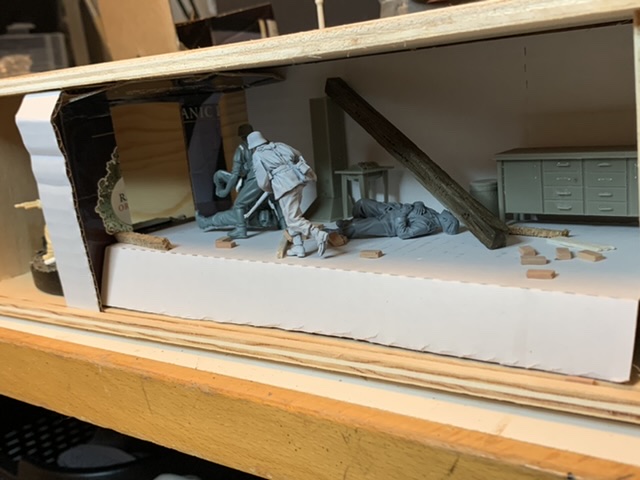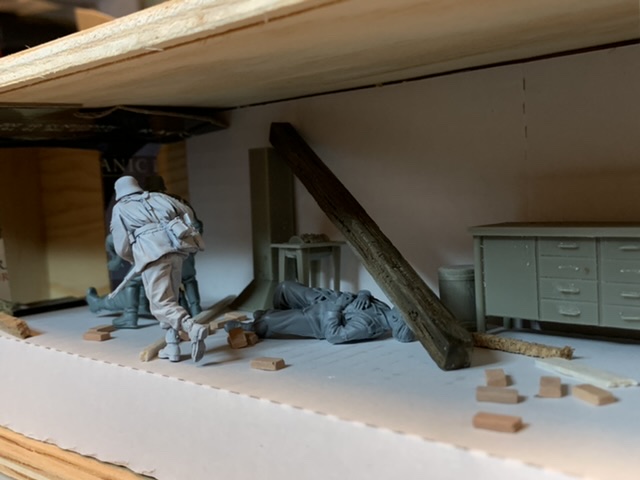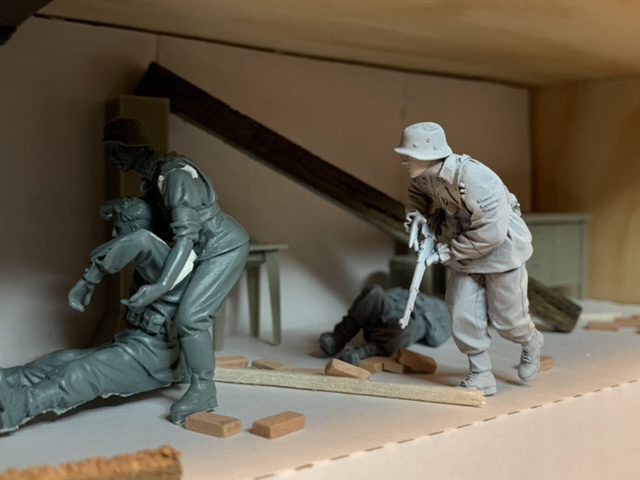 So what do you think? The easy way or the hard way?
Probably it will take years before this build is ready, but I think it's fun to show you have I think and in someway it could inspire someone.
Cheers