Here's the original photo before Ryan air-brushed his reflection out…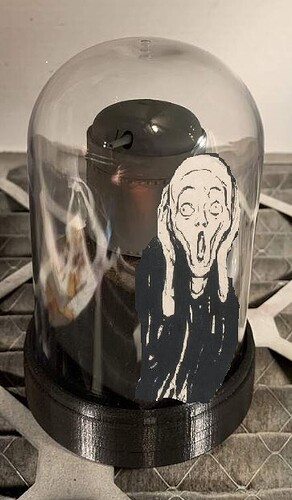 Great display concept - and contents of course!
Thanks Tim….that was my look when the matte varnish frosted on me and I threw the towel in calling the fight.
Nice work Ryan, the little pillbox looks excellent!
I think the glass dome does no credit to the model. At least in the picture. But you made a nice looking little model out it!
Thanks Erwin.
I think taking a photo with the dome will be tough no matter the setting and my poor placement didn't help matters.
Personally the best part of the model is Venko's cad work, the canvas if you will. The artist didn't execute to the same level of his design and print.