Hi mates,
more progess on my Sea King build. The resin wheels keep coming off now and then and have to be fixed again with superglue, aaagh.
But otherwise it's an ok kit for its age…it has its traps, but I think in the end I will be content with it.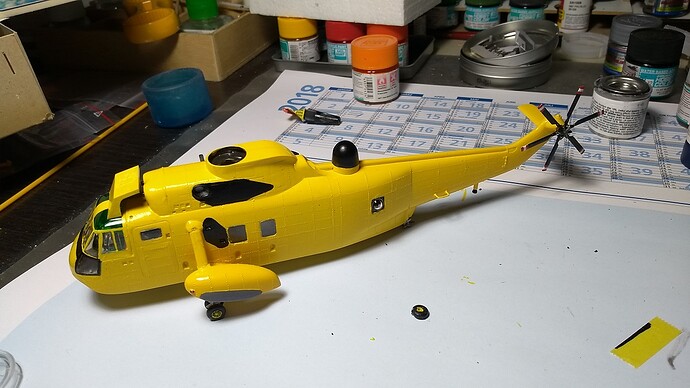 So, have fun!
Cheers
Peter
I hope remembered to put in the seat belts before you closed the kit up
Thank you, yes, I put them in!
More progress and waiting for the decals now.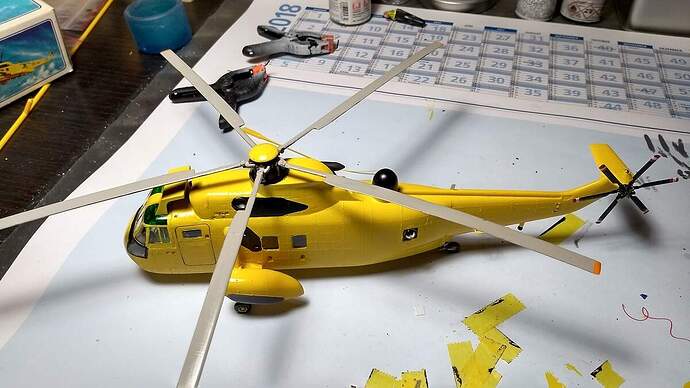 I will need patience I think, because they are ages old and don't want to get off the paper so easily…at least the first ones for the instruments didn't disintegrate…
So wish me luck

Well, the first ones went on with difficulties, then disaster struck and the next ones failed totally…

I spent an hour on the internet to find and order replacement by Xtradecal, well, that was definitely the last Oldie-kit I bought without thinking about newer decals.
So the project is on hold for 2-3 weeks now.
Greetings from Germany
Peter
definitely makes me wonder about a few of my unbuilt kits.
My Kitty Hawk 1/35 HH-60H is on it's way across the Pacific. I should have it Monday.
I haven't decided on which markings option yet.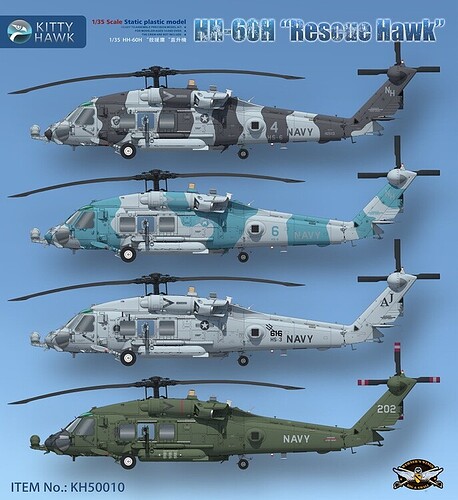 I think I will add the Inlet Barrier Filters to it though.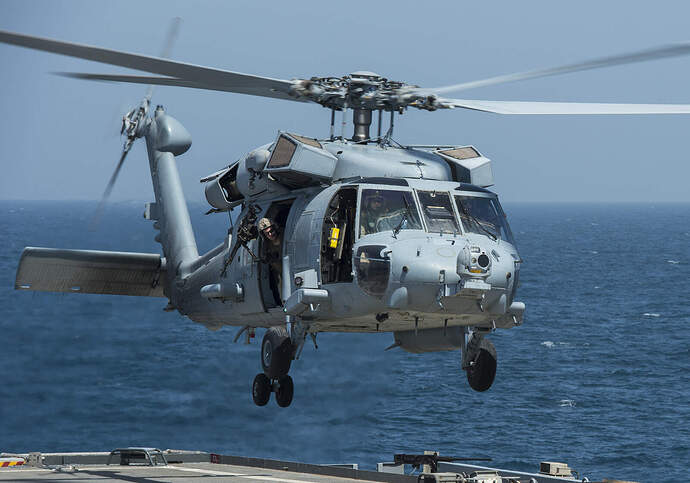 Go for the second one from the top👍
Hi mates,
I have a question about where to post my replies and photos. Is it ok here(Helicopter 2 Campaign is operational) or should I switch to "Helicopter 2 Campaign"?
I ask, because I was missing my posts in the other…and found them here
that looks great, you've done a fantastic job on that kit…I've still to start mine as I am trying to build only one kit at a time due to the wife being fed up of find unfinished kits stashed all over the house…it's not true there aren't any in the kitchen or bathroom…yet
@Panzer_modeler
@HeavyArty
@Klaus-Adler
Thank you guys for your kind comments!
Well my entry into this campaign is Zvezda's 1/48th Mil Mi-24V.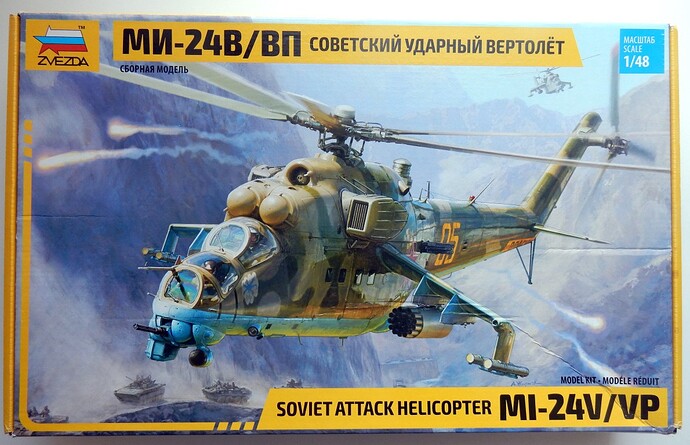 I shall be adding a few extra's in the way of the Eduard SPACE instrument decals, and maybe the LooK panel, Eduard Brassin wheels, and DN Models window and camouflage mask sets.
Andy
Look forward to the build. Have you looked at the Quinta product for the Hind? If is how do they compare?
Thanks.
I have seen the Quinta set, and the decals look slightly more 3D, but they are a bit more expensive.
Also with the Eduard set you do get a small fret of P.E for the harness's, HUD and windscreen wipers.
Andy