Okay, I'm moving to the states in a couple weeks and as a gift to myself I'm going to order a kit from Andy's hobby HQ. For those American members you have it so good! Between Andy's hobby HQ and sprue bros you have some great selection from some great suppliers. Shipping to my new address is $8, to my current one in Canada it's $40+
. Needless to say due to this I've put off buying some kits I'm very interested in.
I have an aber 2 pounder sitting around so I've settled on getting a gecko cruiser tank. Trouble is I can't decide between the A9 and the A10. The A9: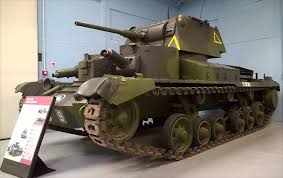 Is a cool little machine with those funky twin Vickers turrets and a crew of 6, yes 6! In that small vehicle. The A10 was a redesign of the A9 to up armor it and make it simpler: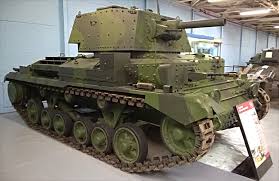 While not as unique it saw more service in North Africa and later Greece. The chassis for the A9 and A10 would later be used in development of the valentine.
My dilemma is that I can only get one and I can't choose. Which would you get and why?
I'm leaning towards the A9 cuz I like obscure stuff