Thank you and - I'm still working the "hairy stick"
What type of paint are you using, Peter. It seems to have a glossy shine to it?
Looking forward to see more

In most cases I use Gunze Aequous Color. They are mostly semi-gloss, so the shiny effect. But in the end a light matt finish will be applied.
But it helps for the decals.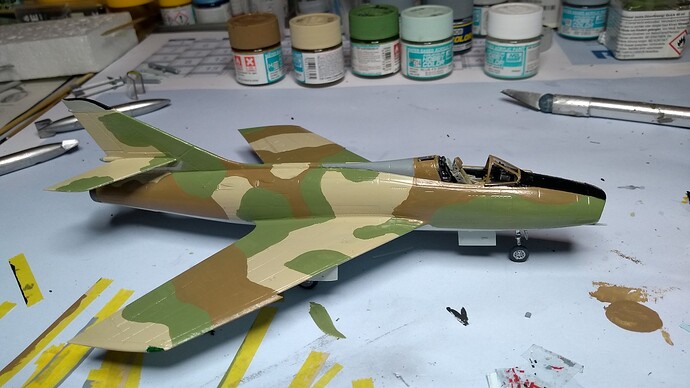 Clear coat of Glänzer is on, next come the decals. Unfortunately I had overlooked one of the two decals for the underside of the wings and had to dismantle at least the two outboard wing pylons…
Well, sh… happens
Lol… I seriously cannot remember how many times I've had to force/break / remove something as I put it on to early …
… Cam looks great though