I had a lot of fun and motivation from Three Amigos Takom Tamiya Dragon Neo Panzer IIIN Build Log and decided to attempt a similar build thread with Panther kits. Kali Kat was quite pleased with the development.
The first build will be wrapping a twenty year old legacy shelf queen, Dragon #6164 Kursk Panther D. Unfinished Business 2023 inspired getting this model finished! There's also a Meng Panther D, Tamiya Panther D & Dragon Premium Panther D in the stash to help round out the show down with this old basic Dragon Panther D.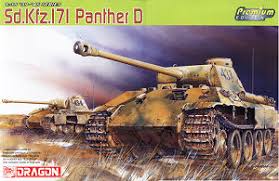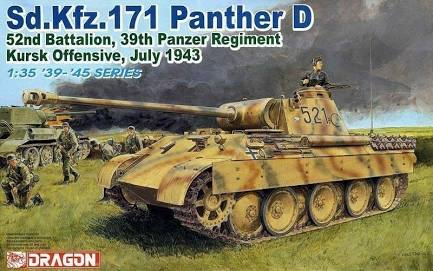 Ironically, out of the box the old #6164 kit isn't really suitable as a Kursk Panther since it has several later D features. Overall, the kit is based on the slightly older 2002 era, Dragon Panther A. My intention is to build a later Panther D since the kit 'D' round engine fan covers are correct for that.
Spent an hour getting familiar with content and reading old instruction sheet notes. I'd skipped all over the instructions working on this kit previously on couple of occasions so starting at Step 1 seemed best. The collection of aftermarket junk in the box, even included a set of Armor Research Panther A engine deck screens from the 1980's!
Quickly discovered 32 nasty punch marks on the outside faces of road wheel L4. Here's a picture from another #6164 kit.

The punch marks are visible if one looks carefully with wheels and tracks in place. I felt they were very annoying to deal with due to the raised details near the PM's. Used the old Waldon punch and die set to make disc's and filled accordingly. Trimmed to height plus thin coat of Molak Stucco Putty solved the PM issue to my satisfaction.
One feature, I really like on this old warhorse of a kit is that the suspension arms are molded as part of the hull. This practically ensures the model will sit level with minimum fuss. The revised #6299 Premium Panther D kit with all the PE goodies has separate suspension arms if one wants to articulate the running gear.

I made a slight crimp on the end of the arms to help secure wheels for test fitting. This proved secure enough to build the old school non magic track links later.
Happily, the kit sits level and wheels all touch.