I hate when that happens!
Thanks, John. Defitely not fun, but think I can salvage it. This is how it looks now after careful sanding with 400 and 800 grid sandpaper. Another base coat will show the damage.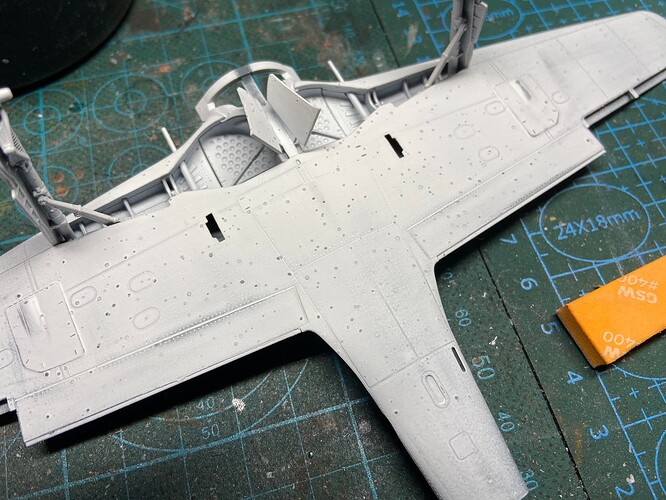 A bit more progress - it is taking shape now and beginning to look like a Wurger

Despite the new 3D cockpit decals from various manufacturer the colored PE is not bad.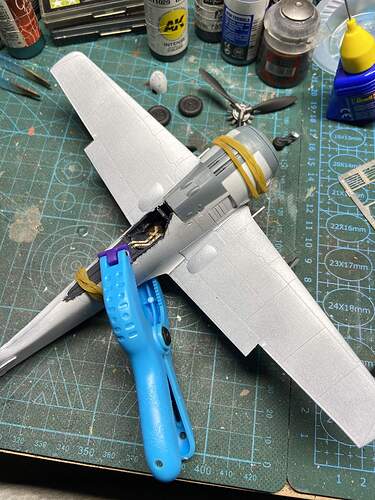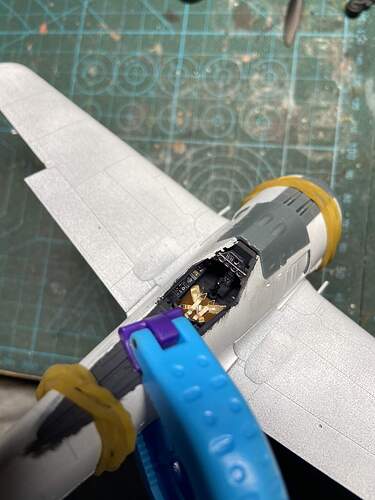 The USS Scorpion is all together and about ready for a coat of primer to check seams etc. before the color starts going on.