I started the tractor to pull my recent M1062 Bulk Fuel Trailer. I'll finish up the trailer along with the truck, so more to come on it soon too.
It is an M1088A1 5Ton Tractor from the FMTV family of vehicles.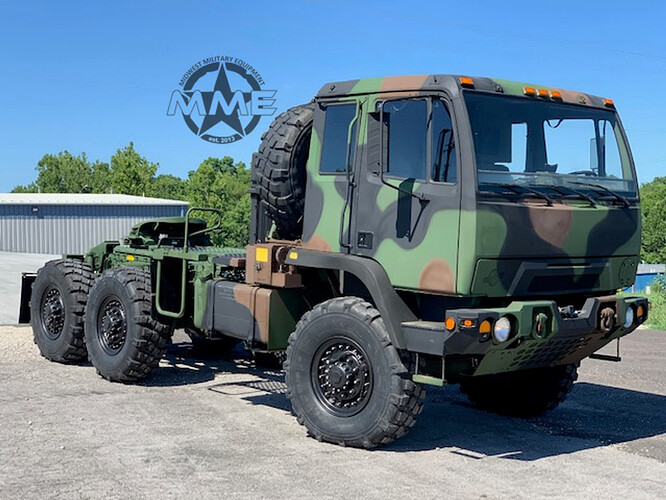 I am using the Trumpeter M1083 5 Ton Cargo Truck as a base.

I am also using the Legend M1078 Update set to make it a more modern A1 vehicle.

Lastly, I will be using the old Pro Art M1078 Interior Set, which has separate doors and and pieces to update and add details on the cab interior.

The beauty of the FMTV series is their modularity. They all use the same cabs, beds, and drive train, with an extra axle for the 5 ton over the 2 1/2 ton versions. For this reason, you can use the sets designed for the M1078 2 1/2 ton LMTV on the 5 ton MTV.
So far, I have started the frame by cutting the upper frame rail off that is used as a spacer to attach the bed to. I left the sections above the rear wheels as this is where the 5th wheel plate will attach. Luckily, the tractor is the same wheelbase and basically the same overall length as the cargo truck, so no shortening of the frame is needed. I have also started building up the drive train.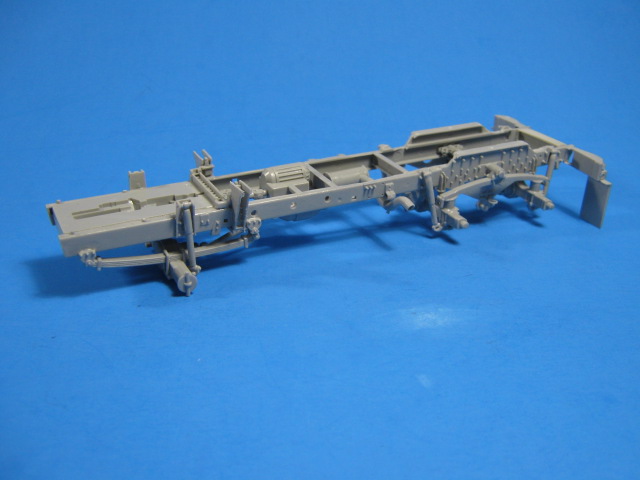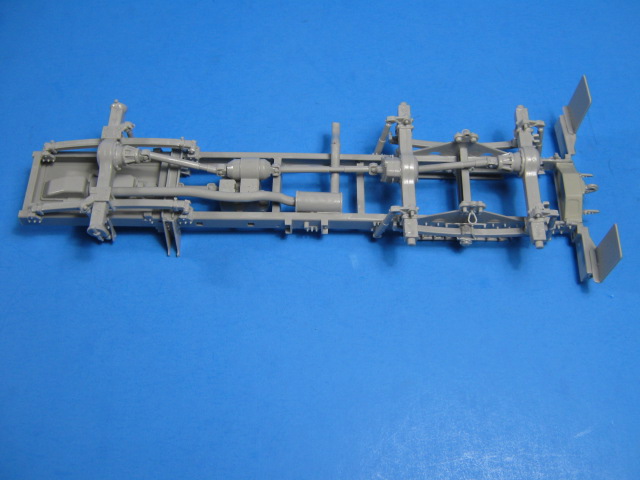 Here is the rear with a Legend part that is better detailed than the kit part at the end of the frame.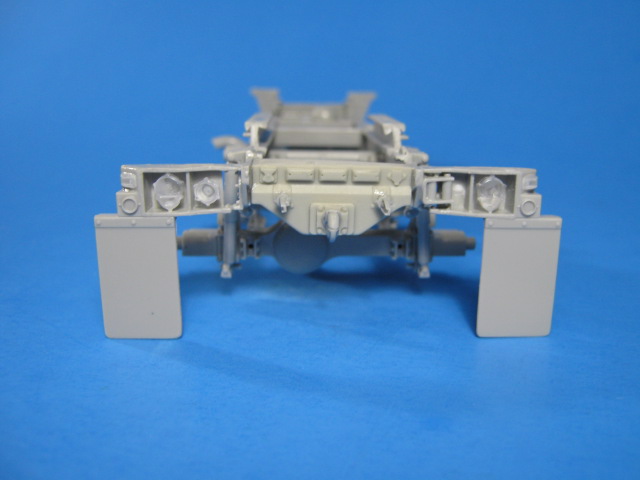 Lastly, I cut the plastic doors off the cab and sanded the openings to fit the Pro Art doors.