I have continued work on my M270A1 MLRS undergoing maintenance. I started it over on the old forums and you can see the earlier progress here: XXX (Which no longer works.)
Here is the build at Fine Scale Modeler to see the first half:
http://cs.finescale.com/fsm/modeling_subjects/f/3/p/186393/2133081.aspx?page=1
After a couple week break where I took an early trip to go meet my first grand daughter (she came a few weeks early and mom and she are doing wonderful), I am back at it.
I have painted all the parts in NATO camo and marked it as launcher C-22 from 6-37 FA (MLRS), 2ID in S. Korea. I made the decals myself, including the Asian Royal Lions on the front of the cab, from home printer decal paper.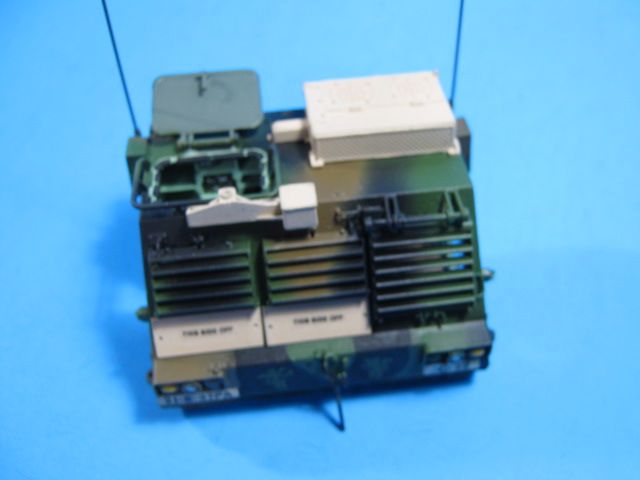 I added the A/C unit, APU, and MG mount from the Dragon M270A1 to bring it up to pretty current standards, about late 2015-early 2016 based on Load Test date of 23 OCT 15 on the side of the LLM.
I also added Combat ID Panels (CIPs) to the sides and front.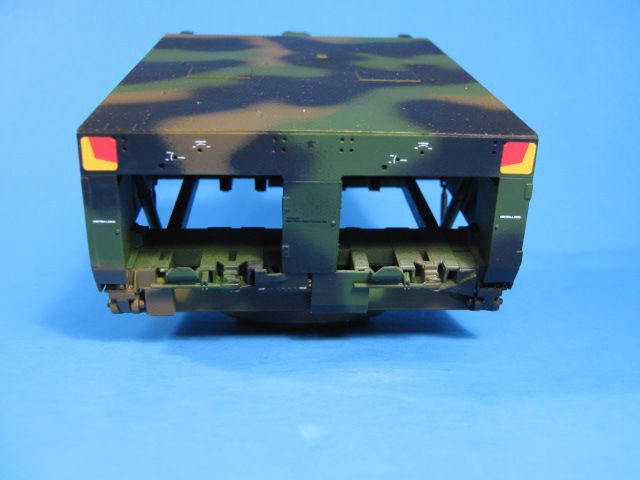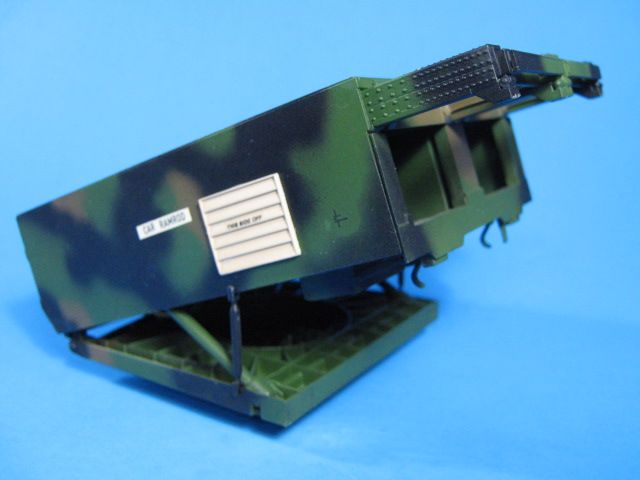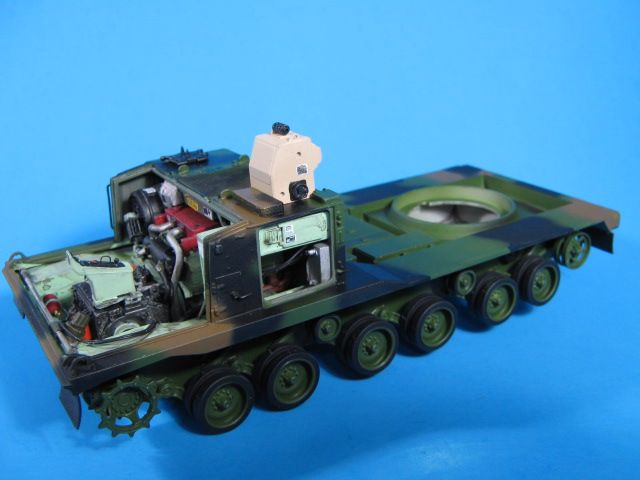 The doors and side engine access panel.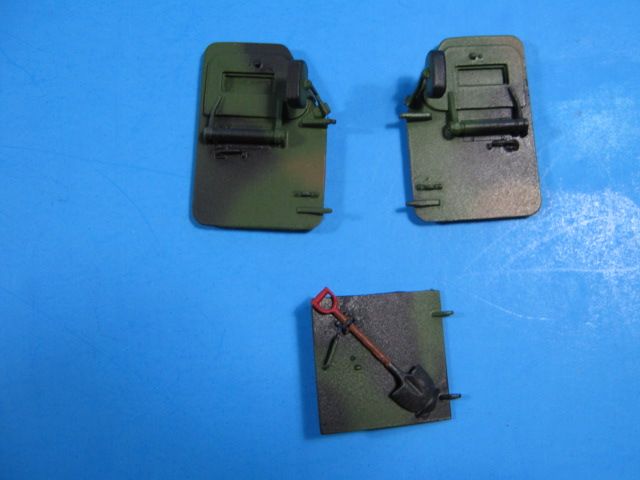 Next up is tracks, final assembly and a light weathering. More to come soon.