Takom announced their new releases.
---
This is partial text from the full article (usually with photos) at
https://armorama.com/news/m29-weasel-and-typhoon-k-from-takom
Love that Weasel

NICE!!! We've needed one of these for a long time.
Woo-Hoo! I don't believe it! Praise the Lord! This has been in the top ten want list items for decades and still been a black hole that manufacturers skirted around year after year. Finally! Takom should get a medal for this!
This is good news, I am sure they will do the C variant which is the one that best fits my needs.
Yes indeed, that little Weasel looks very nice, kudos to Takom for this model kit of a vehicle that covers 3 combat era's (although come to think of it I don't recall seeing any photo's of an M29 in Korea, hmm).
Cajun
Yep, it's my limited understanding that is a 29C version with a different front.
Aaaargh! What do I do with my Monogram kit now?
Interestingly enough, I beleive British Armoured regiments had a couple of these on their establishment. I can't quite recall where I came across this though.
Build it for the Summer Nostalgia campaign.
Yes, the amphibious version was the M29C. It has the rounded bow and rudders on the stern. The Monogram kit is an M29C.
Dont know what all the fuss is about.
Just get one of these and put tracks on it ?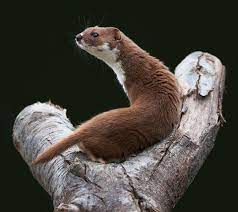 British Army
Amphibious M29 Weasels of 4th Special Service Brigade were used by British commando troops in the Walcheren operation, supplementing LVT Buffalos. The 79th Armoured Division used also non-amphibious variant of the Weasel, modified for clearing anti-personnel devices. The Lovat Scouts used the amphibious Weasel during their time in Jasper, Alberta, where they were being trained in advanced winter and mountain warfare tactics, having already carried out the basic winter and mountain combat training in the Scottish Highlands and North Wales.
Non-amphibious Weasels were also used by British Infantry Divisions fighting in the Saar-Moselle Triangle, as they were often the only means of getting supplies forward.
After the war they were kept in service for a few years.
Interestingly enough I have never heard of the Weasel before. I do like the Typhoon though.
I know the French used the M29C in Indochina, but not sure if they had any of the other ones. Wayne
The Weasel is the most overlooked American vehicle during the invasion of France and afterward, not as large as a Universal Carrier but vital to bringing supplies and evacuating the wounded where there was a water obstacle or deep mud to contend with. In books about that period and place, as well as YouTube videos taken by Signal Corps photographers, the Weasel is seen in abundance.
But dang, I have two LM resin kits in line to be built. Ill go for a couple of the Takoms.
Kudos to them for finally producing a Weasel. Much better then another couple of Hetzer releases.
I'll get 'em both. I nearly bought the resin one a few months back.
It's about time!!! Takom - do it in 1/16 as well!!!