This is now going to be an M978A4 HEMTT Fueler. It is the latest version of HEMTT which has a new air-ride suspension, new longer cab from the M1074 PLS, and a new engine area arrangement.
A few reference pics.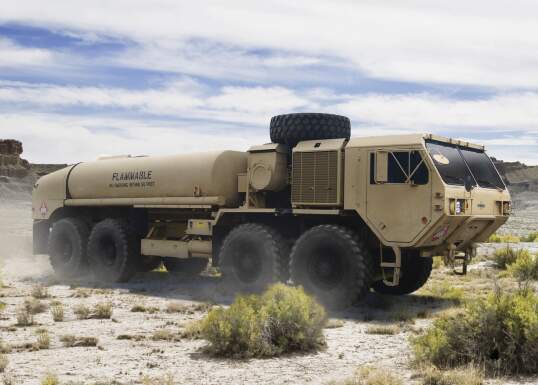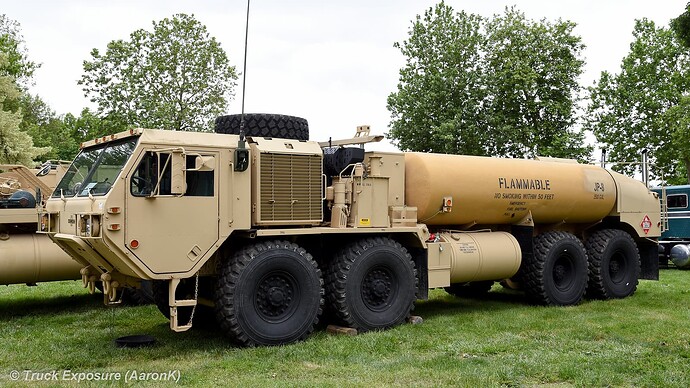 There is no kit nor conversion set (so to speak) for an A4 HEMTT. To that end, most of it will be scratch/converted starting with the Trumpeter M983A2 frame (left over from my M985A2 build) and the rest will be from an Italeri M978A2 kit. I will also add the ProArt Pump Compartment set.
I started with the suspension. As I said, it has a new air-ride suspension with the front and rear ones being different.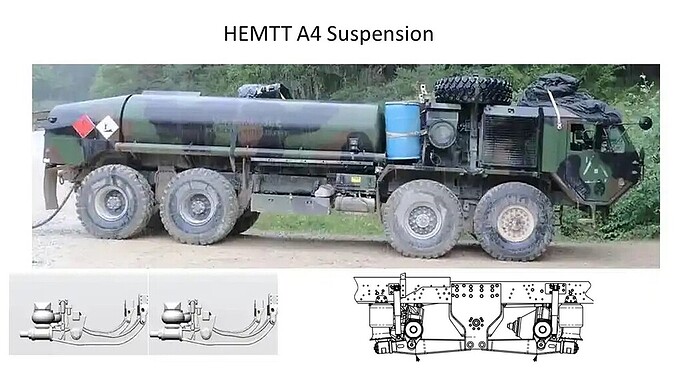 I started with a set that incorrectly has 4 of the rear suspension units, as opposed to two rear and one front, like above, that I got off Shapeways. Additionally, the mounts and air bags on them are too short to give it the proper stance and fit the axles.

I started with the rear units which are individual cantilever mounts. To fix them, I cut off the bags and axle mount tabs. I then added pieces from the kit that go onto the sides of the axle mounts to extend the mounts for the new rear units. The bags are beads from my wife's jewelry-making kit.

On the front, the suspension is anchored in the center and has arms that the axles pivot on from this center point. To replicate them, I used the kit suspension unit cross bars and cut off the springs. I also cut about 1/8 inch from the top of the mount. I also added the end that attaches to the frame to this center section and added a couple pieces that went on the inside of the kit suspension units to finish both sides of the new center mount/pivot point. On either end of these new arms, I cut away the rear section of the Shapeways mounts, just behind where the axle would mount. I added these and the same air bag bead to each end. I may rework the mount to look more like the TM drawing above, but I think it is a good start.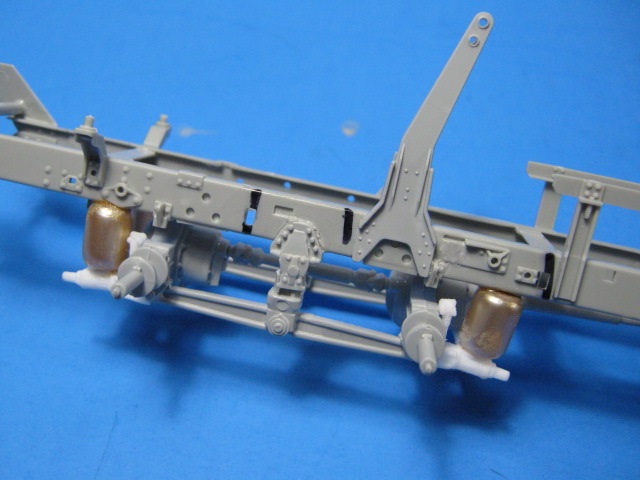 Here is the full new air-ride suspension.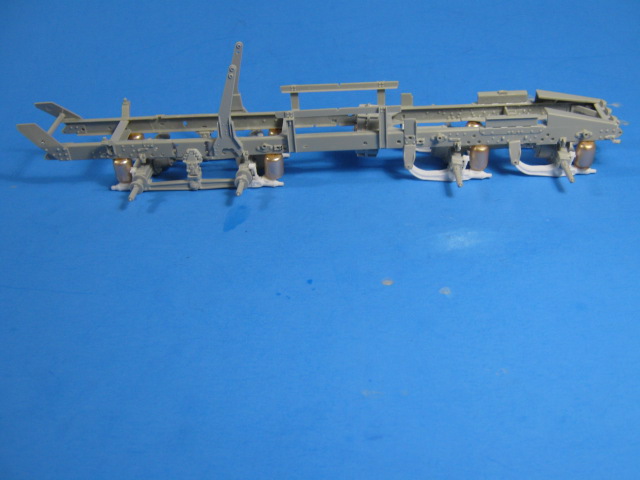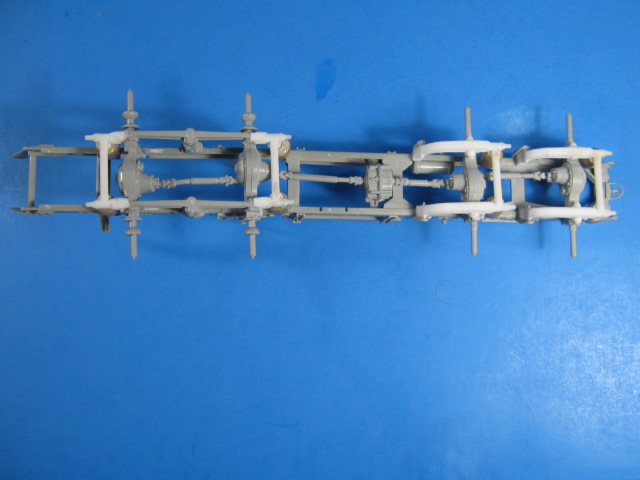 More to come on the truck later in the week.
Next up will be the new engine deck. There is one at Shapeways by the same guy who did the suspension units. It looks OK, but he wants over $100 bucks for it. I will be doing it myself using sheet and shaped styrene.