After finishing off some appetizers, my main course for the Great Canadian Campaign is going to be trying to turn Meng's Leopard A3/4 into a Canadian Leopard C1. Shooting for a relatively early model.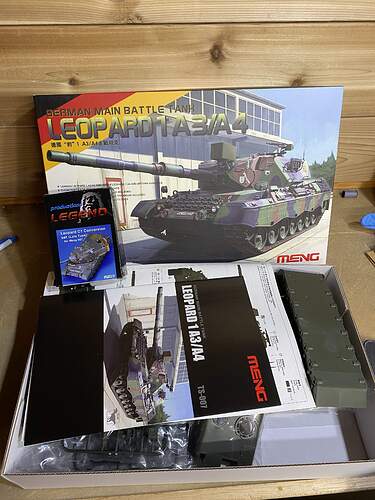 Started off with the running gear and I'm already unimpressed.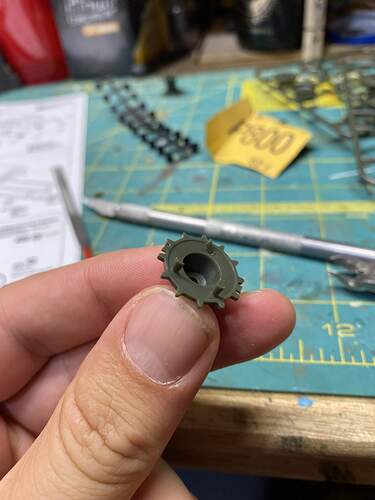 Drive sprockets have these great bloody things growing off the back. Sprues also helpfully connect to the rims rather than the spokes making clean up extra exciting.
Road wheels have a mould defect where the socket for the poly cap on every 4th wheel is too shallow so the caps need to be trimmed.
This is my first Meng build. I've only ever heard positive things about their kits so far, so I'm hoping the wheels are the exception for this kit.
There are also some general accuracy issues with the kit which I was aware of going in. Most of it will be helped by the C1 upgrade kit from Legend. What I need to consider are the road wheels them selves, which are shaped wrong but I think I can correct, and the barrel which is missing the thermal sleeve. After market parts for those upgrades would basically double the build price of this project, so I think I'm going to lean towards a little visual subterfuge instead.
Visually I want this to be an early C1 in the factory German Gelboliv. Haven't decided if this is going to be parade fresh in Garrison or something dirty and on EX in the countryside.
More to follow in the coming days once I can find time to really tuck in.