Brief update - inching forward with the final drive - half shafts and radius rods polished . Castings cleaned up with files and 400 , 600 and 800 abrasives then polished with Blue Magic and Dremel / felt wheel . I had to buy a new variable speed Dremel as my two speed one was too fast and I risked melting the white metal .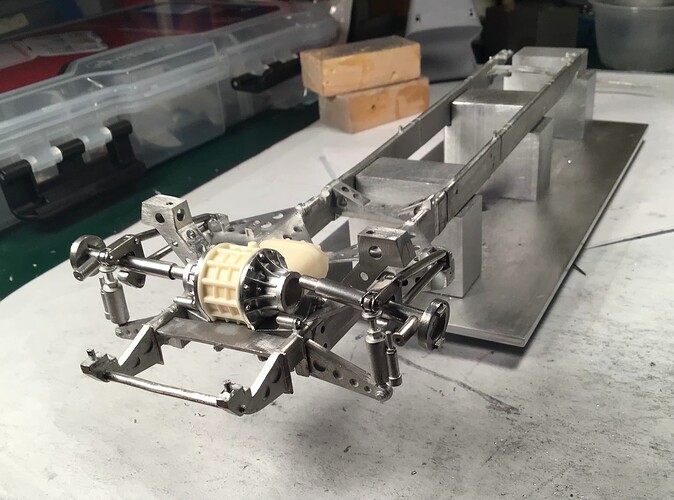 MFH supply rubber boots at half shaft and drive shaft connections to transaxle.
The Alfetta had both hydraulic and friction dampers at rear axle . Shown are the hydraulic units . The friction units mount forward of the hydraulic ones and tie into the lower part of the radius rod yoke . I will likely leave them off till later due to painting concerns.