well I can see the prices of scrap iron plummeting due to a glut in the markets!
gary
I just wonder what she's doing for dinner tonight?
gary
a two litre pop bottle with a rag in it. Mix the Tide and gasoline to where it's like honey. Right on top the engine grate or just toss it inside a bunker opening. Then go smoke a cigar. Gasoline by itself will splatter and waste about a third of the liquid, but in the form of a jell things change.
There's probably a gazillion recipes for playing with gas. Some are better and some are plain evil. The Ukrainians have a regular Walmart for pickup items to make them. Empty throw away beer bottles are the best (they're all throw away now). Be sure to tie a big knot in the rag so it doesn't come out when you throw it. After you master that part your ready to move on to the next level. Foo Gas!
gary
you know that bottom picture is almost heart breaking, yet everybody has a smile or at least a grin on their face. I see three young ladies who ought to be going to the university right now. Still when you see the girls out there with the boys, you know they have an attitude towards anybody they don't like. I pity the folks that hook up with them
gary
I see the T 64 is being pulled and is missing a track.
It looks like a Brem-1 recovery vehicle beside it so may be trying to free it from the barrier.
Thanks for the 2S3 photos Frenchy, now this baby can finally get a coat of paint. I started it on day 3 of the invasion and been waiting since for some nice pictures from Team Yellow…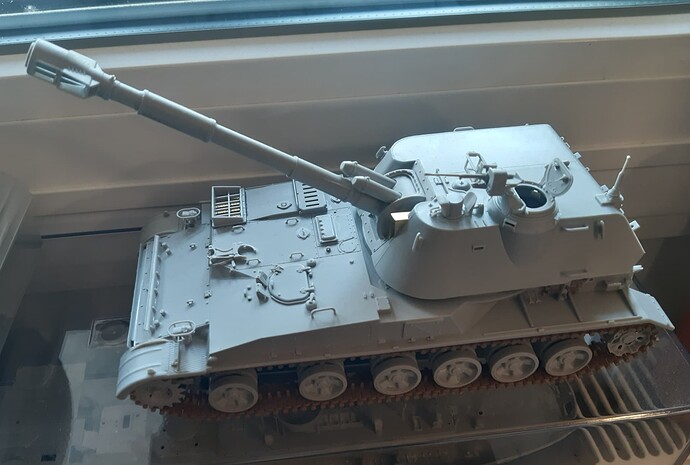 It took me a minute or so to identify the remains in the third picture.
After a while I realised what this: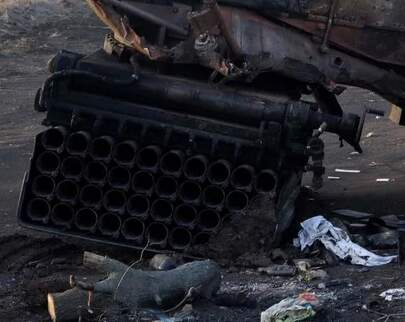 was and then it was easy to see what was front and rear of that chassis frame.
I wonder where the axles went? Picked off by the Тракторный батальон?
Here's a nice pre-war view :
Looks like the scheme varies from one SPH to another…
Another camo option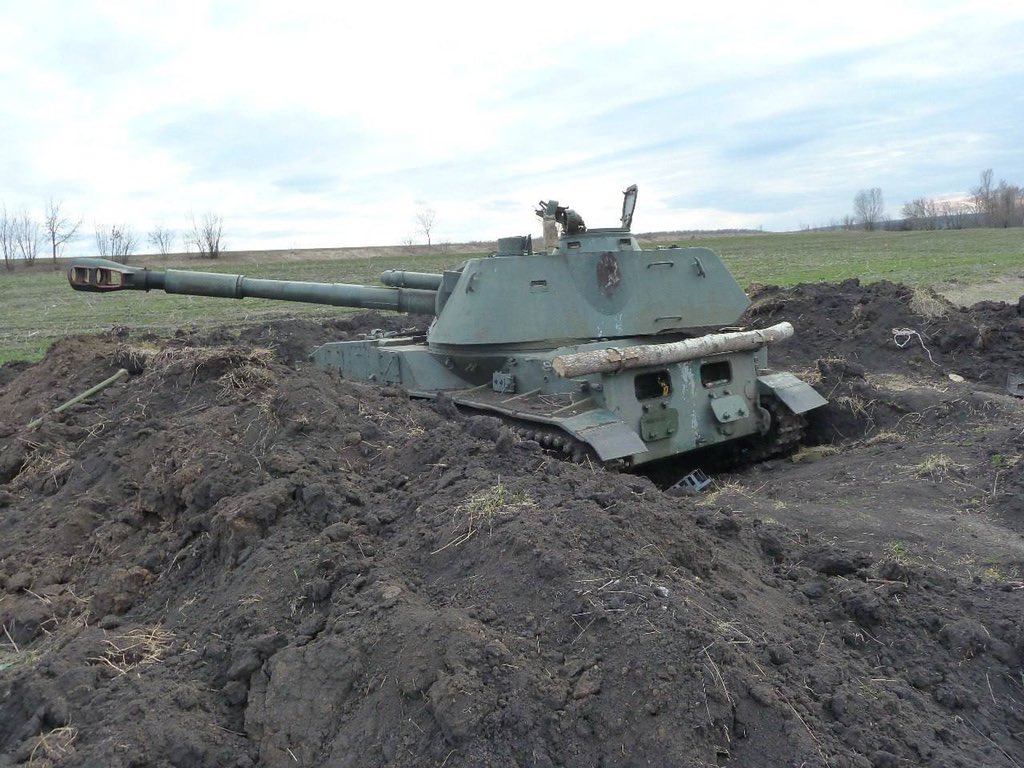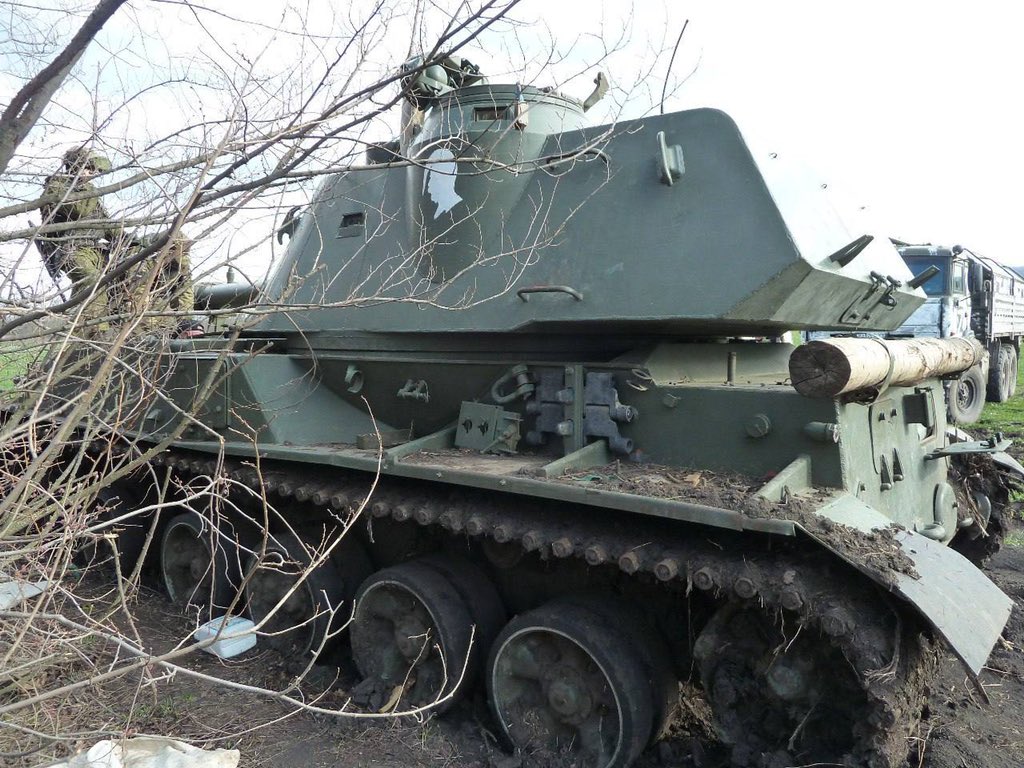 New owner
H.P.
Modelling initiative. I don't think any 2 are alike.
What size missile does the TOS-1A launch (122mm)? And if i want to model a fired launcher what size styrene do i need in 1:1?
TOS-1A rockets are 220mm. In 1/35, that would be a tube with an inner diameter of 6.28mm.
Thank you very much!!. Off to my LHS for some styrene this week!