If Google Translate doesn't help, ask me. Not all words can be translated literally.
It can be hard to spot at times☺️
apparently so … even when its been circled and I'm still looking it lol … I think its eye test time for me lol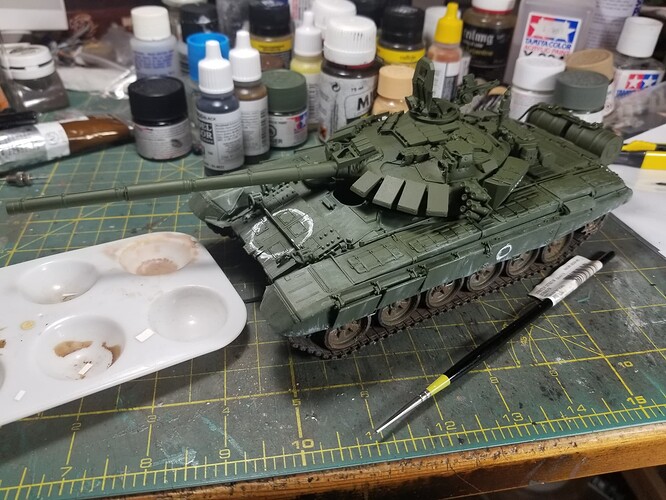 Been working on my T-72B quite a bit this week. Starting the weathering process with fading using oil paints, drybrushing, chipping, and adding dust and dirt.
I am getting this when it becomes available in the UK:
Have any been deployed and captured/abandoned in Ukraine anyone know please?
Thanks Simon, I can see a few of the differences now
Nice T72B1 pic, anymore would be welcome, next build is Ukranian B1