Beautiful figs as always JR !!!
Superb work. Love the dour face.
It could be me, but I think the bayonet looks a bit dull? I expect more of shiney edge…
Beautiful!
Dave

"OOT , OOT, SPREAD OOT !!"
"We're through the bloody hedge now git your intervals !"
Troops from the 15th Scottish Division advance towards Hill112 in June'44, Normandy.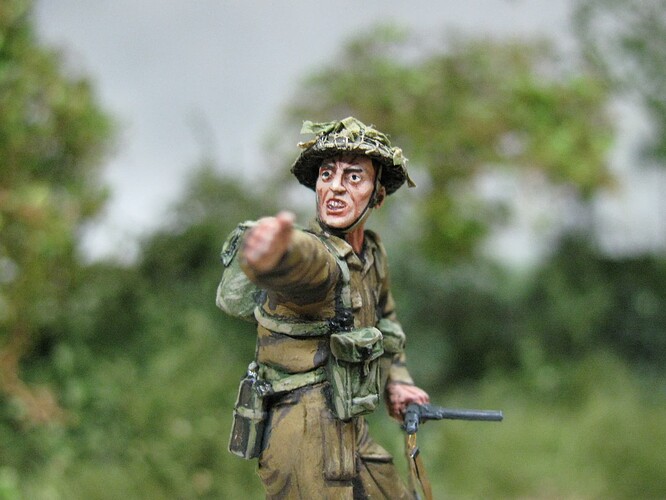 Not "Bring up the PIAT!"?
No the issue "pigsticker" for the No 4 was painted (Parkerised?) black. Dull is correct.
They have just got disorganized going through the hedges and now the number two Bren gunner is looking for his guy.
J
Yes true. I haven't managed yet to get the balance between shiny and blackened. But I think I am getting closer.
J
Amazingly beautiful work Jerry. Fantastic sculpturing of the figures and poses. I just can hear them moving in to the attack…
Hopefully they are tactically near the rolling barrage so it would be hard to hear anything ! But you could still prolly hear the NCOs screaming about intervals ! Thanks buddy.
J