Greetings, Something a little different. I just finished it.
I've been enamored with these photos for decades, and finally decided to build it. But it would be too boring to just model a turret on a concrete block.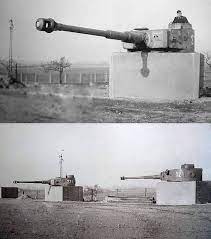 I decided that the only way to really make it work was via another 'forced-perspective' attempt. You may recall, I posted pictures of another diorama along those lines, many months ago.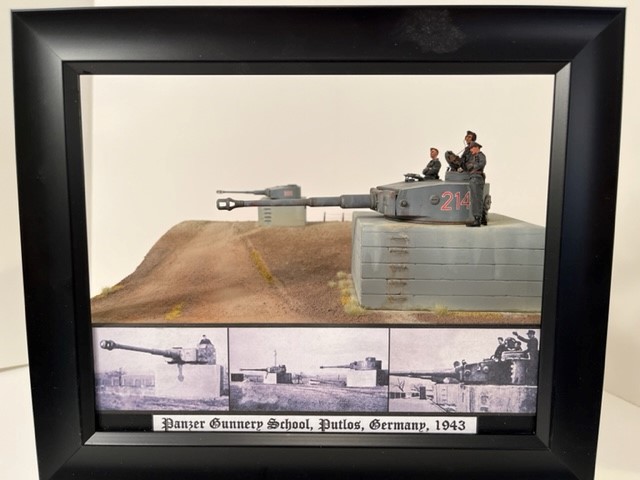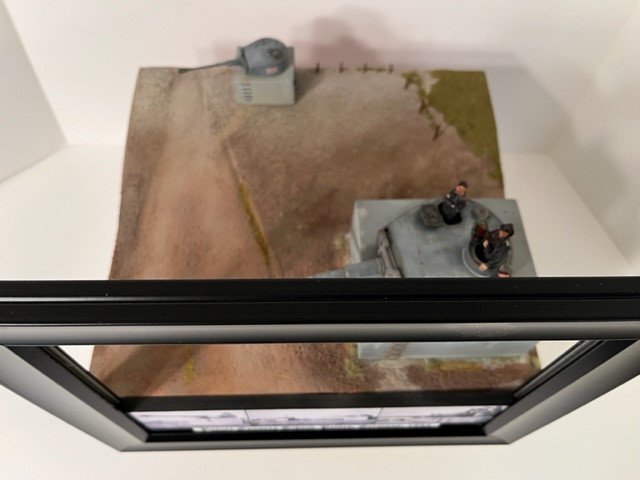 This one was fairly easy, although I felt bad about trashing the hulls from two tigers to pull it off.
Staging it was the challenge. Making it look truly three-dimensional, on one of my standard 30x30cm bases.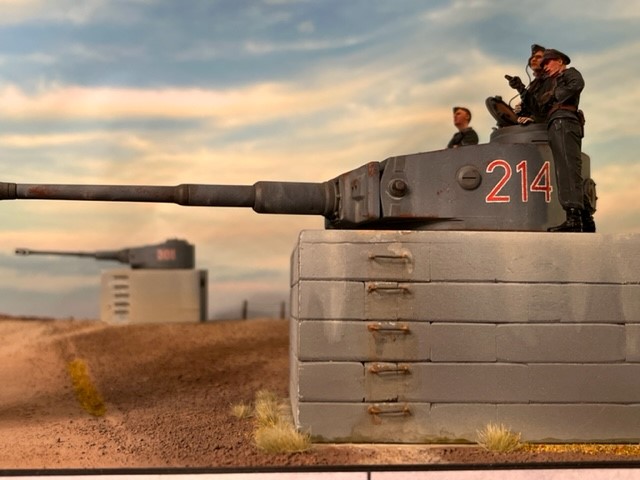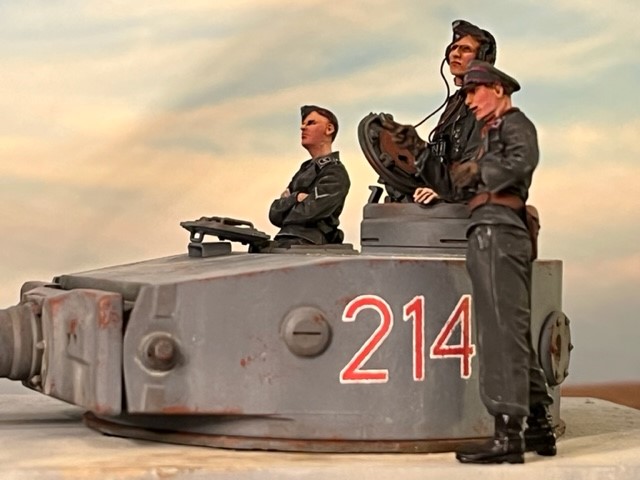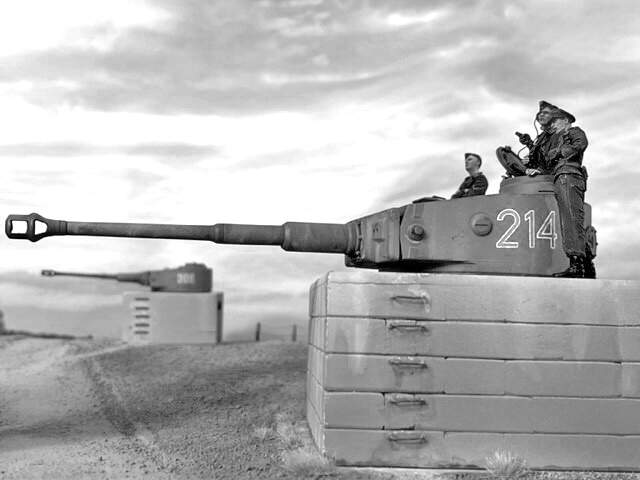 The 1/35 Tiger (early) is from Tamiya, and the 1/72 is form Trumpeter.
Of course, the figures are Alpine, and they match the ones in the photos almost perfectly (close enough for me, anyway.)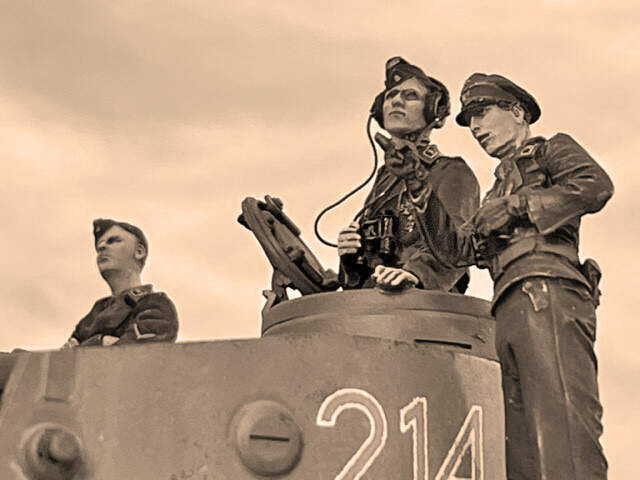 The emplacements are made out of (Lego) building blocks. I've found they come in handy for a lot of constructions. Use them upside-down, and just glue a sheet of styrene on top to complete the bunker structure. In this case I gave them a concrete surface using Mr. Surfacer 1500.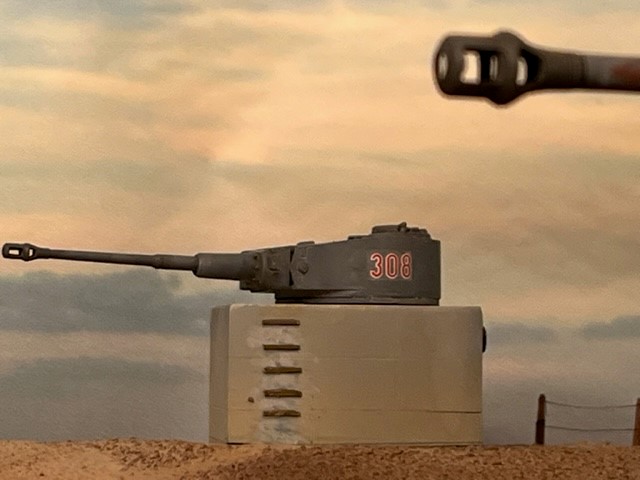 BTW: you can buy bags of hundreds of bricks for a few dollars from AliExpress.
In order to restrict the viewing angle, I used the picture frame and the photos further limit it, and provide documentation for the scene.
With the backdrop I'm really pleased with the photos this project.
What do you folks think?