About 45 years ago my father asked me to help him build a new model kit that he had just bought.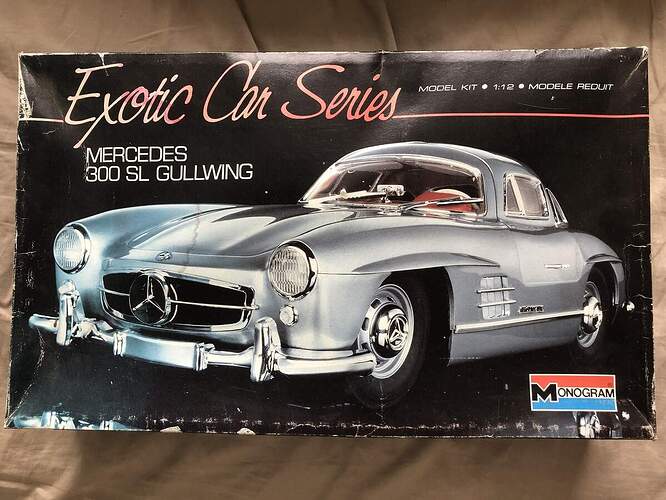 Up until then I had just sat and watched as he built and hand-painted his truck models, occasionally I was allowed to sort out the sprues or even trim some parts off. When he put this new kit on the bench and asked me to cut the seals and open it up, I was over the moon! This was the first kit that I actually played a major role in building, I was about 7 or 8 years old. I remember it was white with a red interior, the doors opened and the wheels turned and I was in heaven! Where it ended up I have no idea, lost over time as my parents moved house, divorced etc.
I have been looking around for this kit for years now (at the right price that is!), to have another go at it, and thanks to a Facebook Buy/Swap/Sell group, I found this about 12 months ago and stashed it away.
Most of the parts are off the sprues, but from what I can see it is complete, unstarted and undamaged.
I am aware of the inaccuracies and problems, I believe that it was originally a Renwall kit from the mid-60's, but I am just so happy to have one in the stash now.
Part 2 of my nostalgia trip will be here on Aeroscale. The first kit that my father bought for me to go solo on was the Airfix Short Stirling in 1/72 scale. We went to see the original Midway movie when it was released in the mid-70's, and that sparked an interest in WWII aircraft that hasn't dulled to this day.
I managed to pick up a pre-loved unstarted kit in the original boxing from when I first built it, and I can't wait to get started on both of these classics!

My father passed away on September 11, 2017. The cancer finally won the battle after many years of ups and downs. My plan is to make a start on building both of these kits on this September 11, and finish them 12 months later on the fifth anniversary of his passing.
The Mercedes Build Log thread is linked below.
Mercedes 300 SL Gullwing - Monogram 1/12 Kit - Automotive / Cars - KitMaker Network
This is me at about 2 years old with my dad and his dad.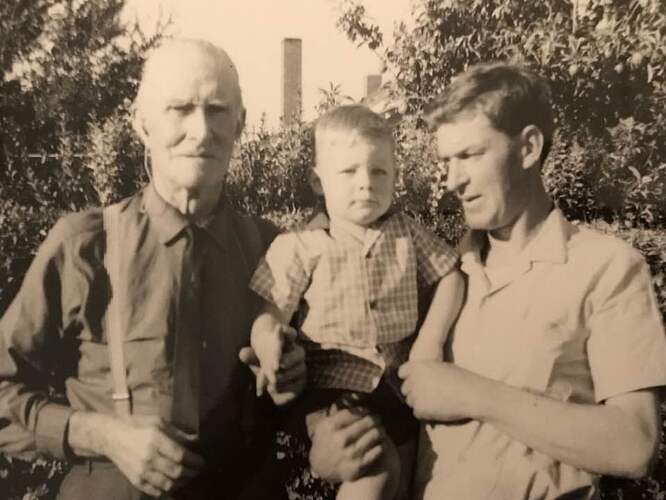 Cheers, D