Hello everybody,
yep many modifications have been made throughout the Space Shuttle program, and so each Shuttle mission had its own characteristic features which set it apart from other missions. And that was the difficulty for me at first, because I collected lots of photos that showed special details that I was particularly interested in.
But since I lastly decided me for the Challenger's STS-6 mission, I had to put a lot of photos aside. And so I had to live with the problem to this day that there are relatively few reference photos of the STS-6 mission as one of the early missions in high resolution that I could use for my scratch building of special details.
One of the photos is this shot of the Challenger on the launch pad during STS-6, which has remained my standard reference shot to this day, as it shows a lot of details of the FSS tower and the RSS as well as the MLP-2, which was used during this mission.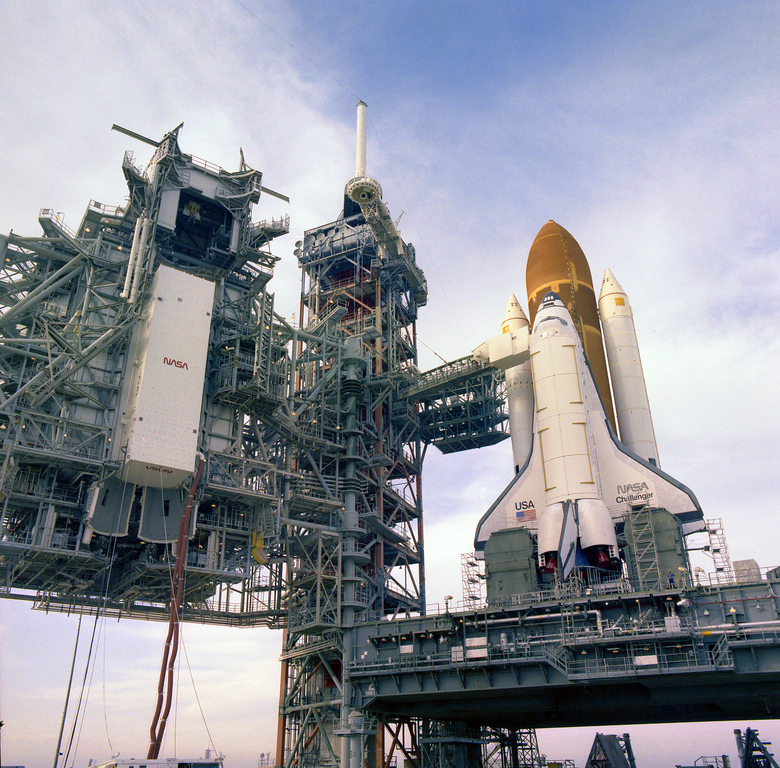 Source: retrospaceimages.com (STS-6)
And when I started building the MLP, I've been looking for images of the MLP-2 since the other two MLPs, MLP-1 and MLP-3, had certain differences.
And when John mentions the color scheme, then that is also an important aspect, especially as far as the STS-6 External tank (ET-8) is concerned, which one can clearly see when one compares this image after the rollout (08/12/82) with this one from the Challenger launch (04/04/1983) on which the ET looks darker orange due to its foam insulation (SOFI ) degrading due to longer exposure to sunlight, because the Shuttle Main Engines (SSME) had to be exchanged.

Source: NASA