Hi all
pending the arrival of decals for my VBCI I've started the RFM Puma, the new battle horse for the Panzergrenadiers.
This is the first model of this brand I build and I'm favorably impressed so far. The main low point is the lack of markings to glue the PE parts.
The details are quite crisp, the fit is excellent and the instructions are clear enough. The parts count is not insane. The tracks are the so-called workable one with the links in two parts which you have to glue around the connector parts. This is tedious and you need to pay attention to the connectors parts which are handed with only one side detailed. Considering the suspension and the sprockets are glued, I just can't understand this choice for the tracks. Anyway after some hours on the workbench the both tracks are assembled as well as the suspensions and the main part of the upper hull. Note that all the add-on armor panels are separate parts which perfectly fit the hull. The hatches are moveable. However there is no stop for the ones which slide. So I decided to glue them shut to avoid losing them later.
The turret is a bit tricky to assembly, the most tricky part being the gun muzzle.
Here are some pics.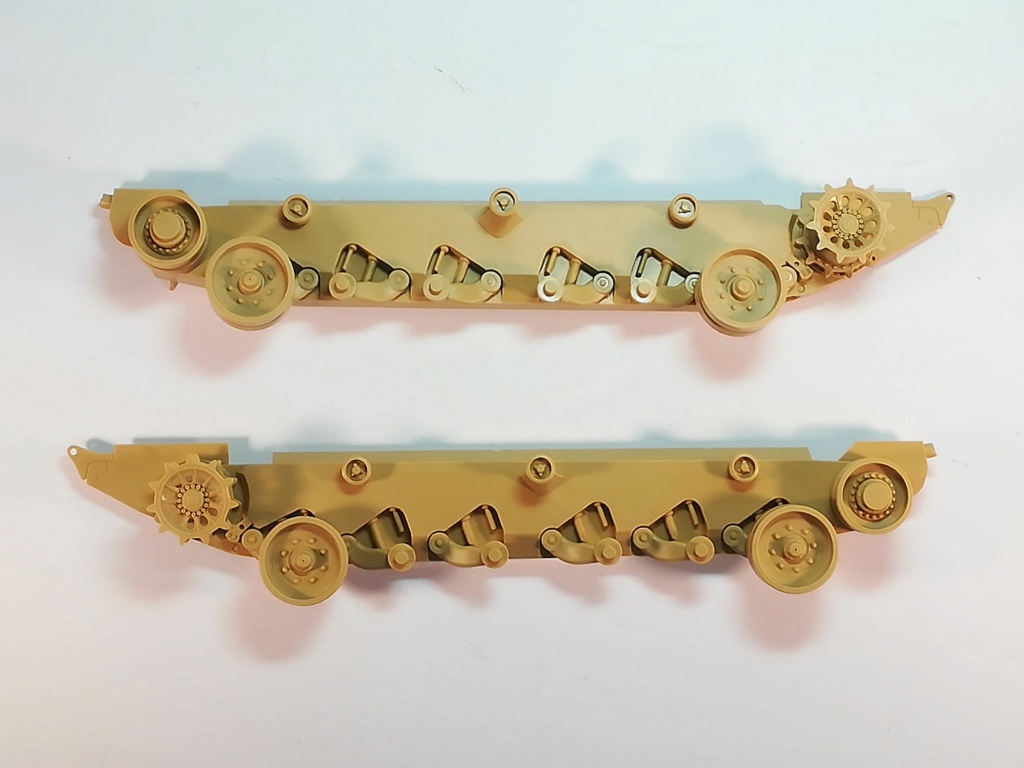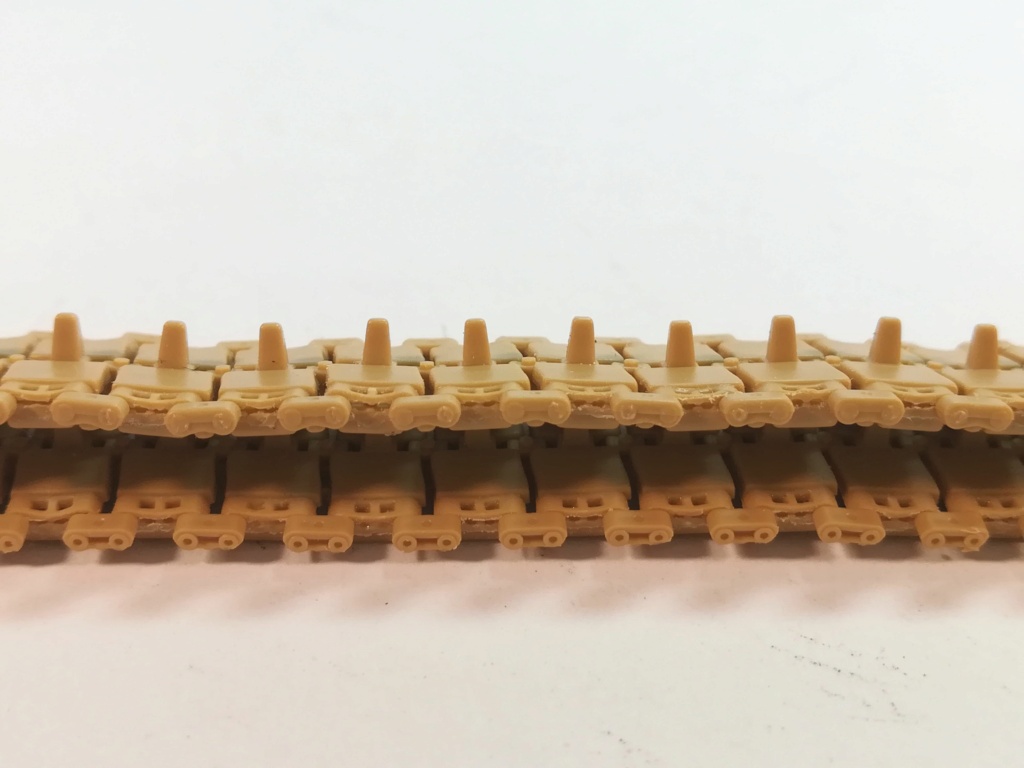 The turret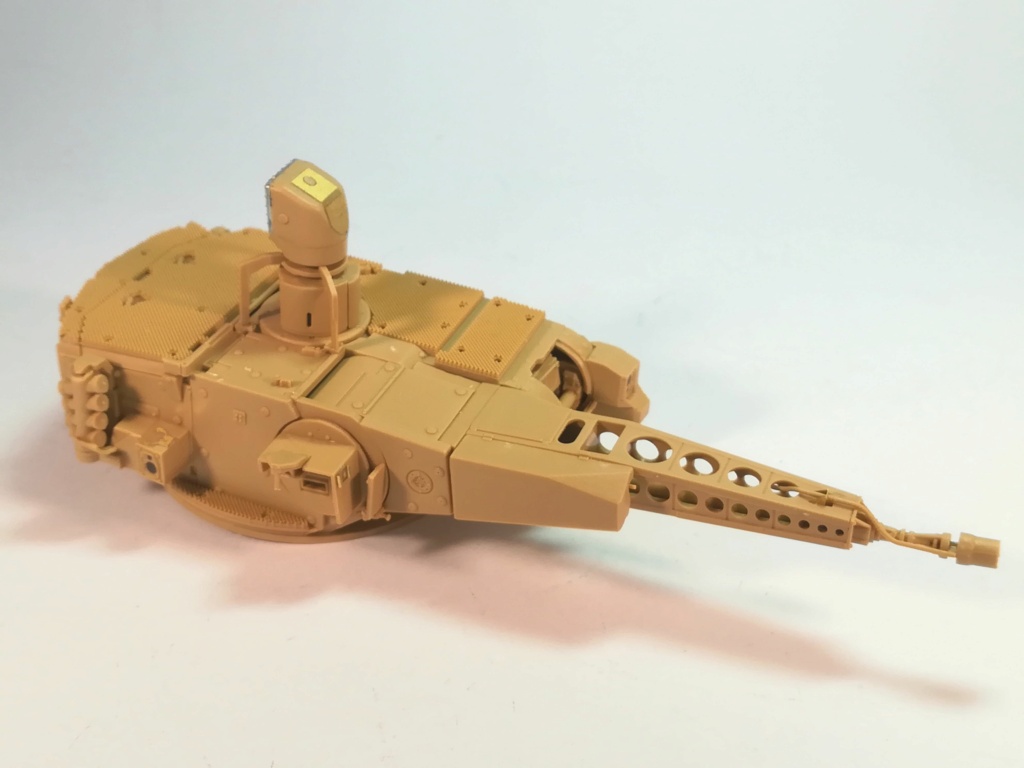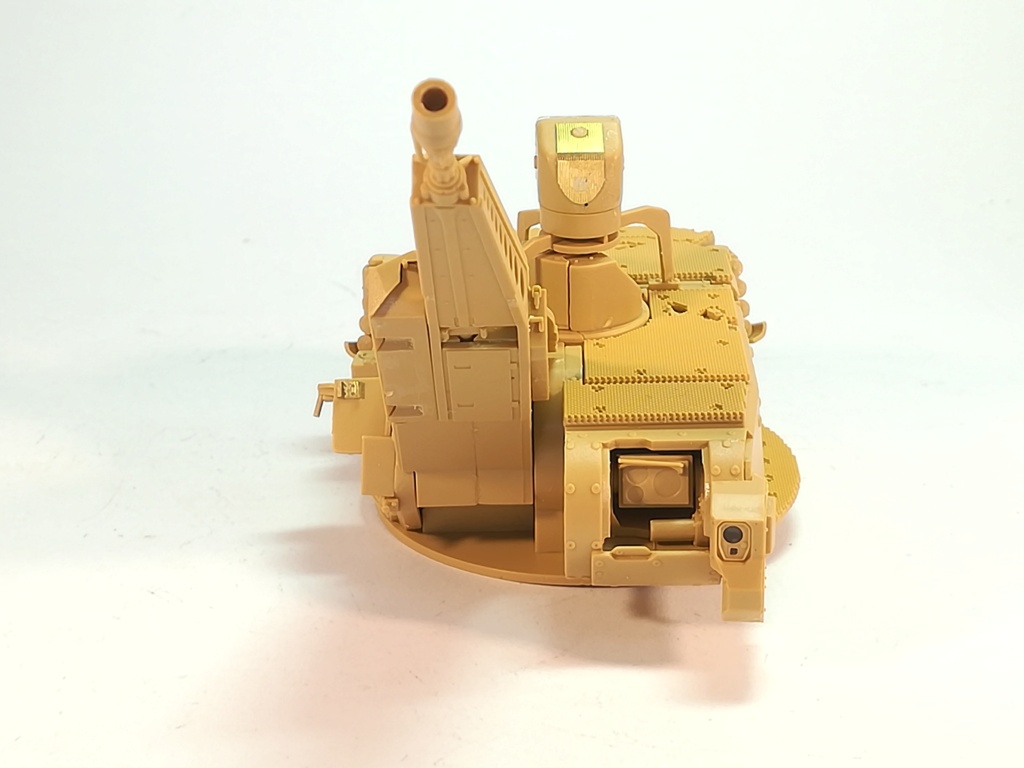 Olivier