Got about an hour in of bench time tonight. Decided to do the pulley assembly on the front of the tank seen here,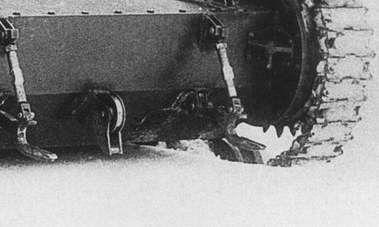 Some of the parts ready to go (sorry about the glare). The pulley wheel is made up of 4 slices of PE.
I lined the slices up with a 0.5mm rod and glued them together,
Then it was just a matter of bending the bracket, installing the guide rod and pulley, and finally gluing it onto its baseplate.
Last step was to install it on the tank,
That's all for tonight. Not sure what's next. Would really like to get that mess of rods and tubes mounted to the front of the tank done, hopefully this weekend, I am easily distracted though.