Friends!
I'm fed up! Tired of "to saw" the same model for half a year already!

We are talking about the construction of the SU-85 from MiniArt.
And I really want something easy, fast and pleasant!

And, as it turns out, happiness exists!

I finally got my first two days off in the last month and a half. And to them, in addition, such a model - T-34-85 from RFM (5079)!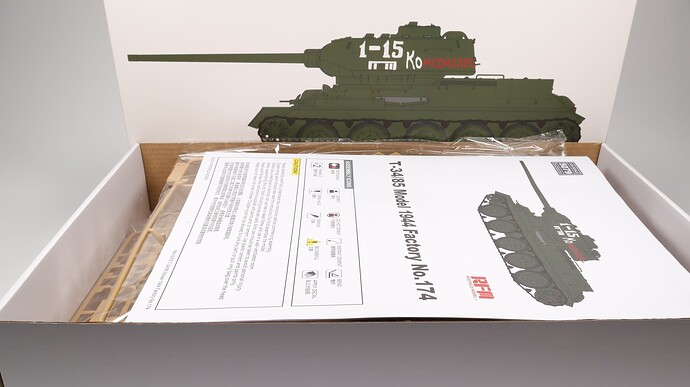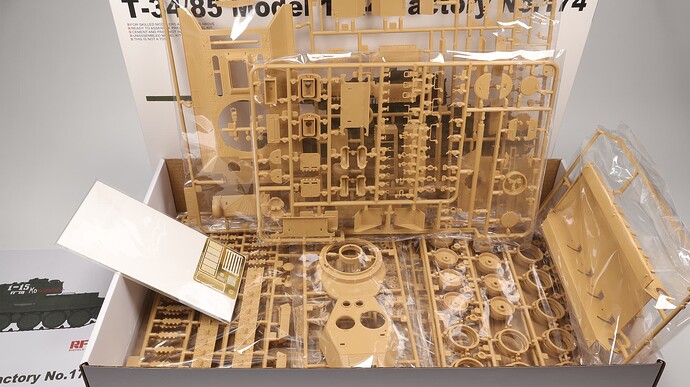 Such plans. Open the box, take out the sprues, and ASSEMBLE! Without any welds, nuts and bolts, millimeters and inches, and more!
Just enjoy! Assemble to the stage "the model is assembled and ready for painting".
I will start on February 18 at 9 am GMT. Every hour I will take a photo of the intermediate result and upload it to this thread. At the same time, I will check how quickly I can assemble such a simple model.
By the way, if someone also has the same thoughts as I do, then join! Post pictures of the results of your work. Together it will be more fun and interesting.