Well this build was going too smoothly…
I guess I didn't glue the instrument panel in securely because the little bugger popped out on me.
Problem is, you're supposed to install it through the opening covered by the nose assembly.
No way in hell was that coming off, so some minor cockpit surgery was required.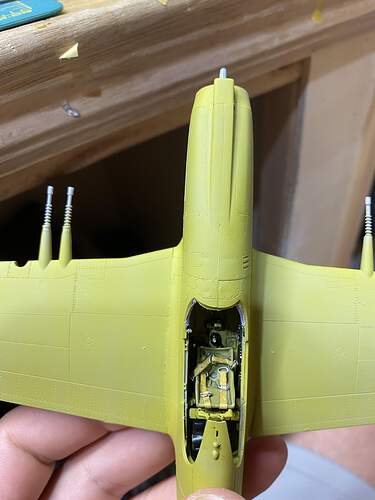 A short while and a couple ounces of rye later, I managed to remove the dash? I guess. Do airplanes have dash boards?
Anyway, I carved out some plastic in a reasonably scientific manner and managed to slot the panel back in. Go me!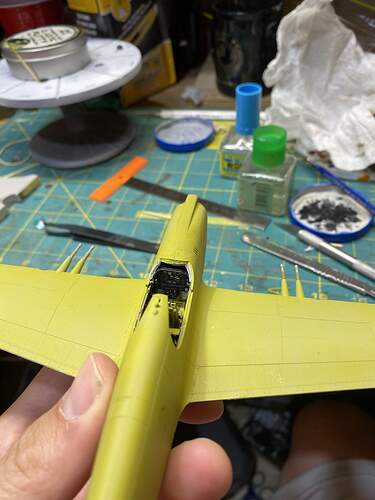 Sadly I'm no plastic surgeon (buh dum dum) so there will be some scarring. Thankfully the worst of it will be obscured by the canopy.
While I'm rambling away here, I need the opinions of the masses… Should I:
Pre shade panel lines?

Given that I've put down this nice coat of zinc chromate, do I risk some chipping?
As I said a while ago, I don't do airplanes, so weathering these things is a mystery to me.
Thanks chaps!