To help me stay motivated & focused on , I decided to do a build thread on the old Italeri Pz IV F1/F2/G.
Key rule is no parts manufactured after 2000. Everything must be model "antique" I love this build concept!
Perfect time to start the most ancient kit in my stash that's collected dust for 32+ years.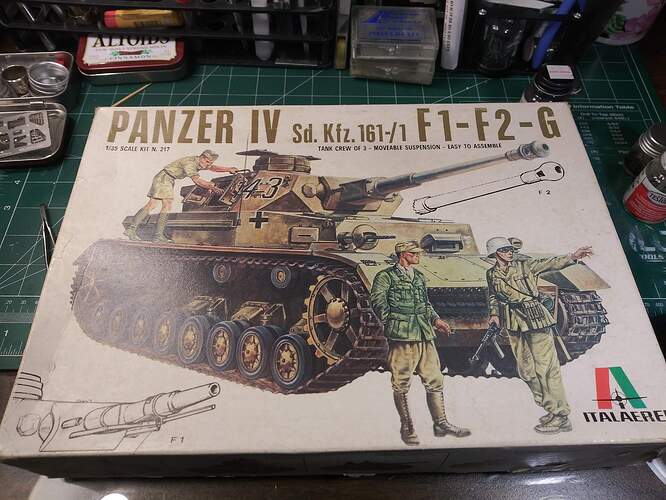 Looking forward to cleaning out the spares box and a lot of obsolete aftermarket parts from before 2000