Currently on the e-reader : Alamo in the Ardennes.
A gripping account of the battle in the Bastogne area, all from personal accounts. Once the Germans start the attack, it is almost impossible to put away…

I have seen the series from ken burns, it's really good. Lots of stories and informations. Foote has much to say in it. Thanks, I will look for this✌
I found it on google, think I will get this. Nearly 3000 pages in 3 books. I liked the contributions of foote in the ken burns- series
I have ordered the books, nearly 150,-€. I think, that's okay for 3 books with nearly 1000 pages each one. Thank you for this information👍
I think, I need greater rooms for more space for all the stuff😂
This looks interesting. What is the ratio of illustrations, photos, and text?
For me the Burns' Civil War series was/is the best documentary series ever made bar none. I'd read widely about it as a teenager but some of the content I'd never heard/seen before, it really rocked my world. All the contributors were well chosen & Foote was the standout. The series was immensely moving in ways a book can't emulate, and anyone who doesn't respond to it and the theme tune needs to check for a pulse.
I'm not sure but I think that Burns made a series about the Vietnam war too. It is a documentation like the civil war one and I imagine it's good too
A truly magnificent documentary. I watched the series more than twice when it was available on PBS in 2017. I believe it's only available for purchase at this time.
The Vietnam War
Peter Coyote Ken Burns Lynn Novick
Image and description are from the IMDB app and are for reference only.
Ken Burns and Lynn Novick's ten-part, 18-hour documentary series, THE VIETNAM WAR, tells the epic story of one of the most consequential, divisive, and controversial events in American history as it has never before been told on film. Visceral and immersive, the series explores the human dimensions of the war through revelatory testimony of nearly 80 witnesses from all sides-Americans who fought in the war and others who opposed it, as well as combatants and civilians from North and South Vietnam. Ten years in the making, the series includes rarely seen and digitally re-mastered archival footage from sources around the globe, photographs taken by some of the most celebrated photojournalists of the 20th Century, historic television broadcasts, evocative home movies, and secret audio recordings from inside the Kennedy, Johnson, and Nixon administrations. THE VIETNAM WAR features more than 100 iconic musical recordings from greatest artists of the era and haunting original music from Trent Reznor and Atticus Ross as well as the Silk Road Ensemble featuring Yo-Yo Ma.
—mike
So many great things to get, it's hard to choose what's a "must have" and what can wait🤔
296 pages including index. There are 4 glossy paper inserts between chapters of black and white photos. About 4 to 6 pages each. Some photos I've seen before, but there are a few that are new to me.
Most pages have diagrams, tables, maps, technical line drawings of the various craft.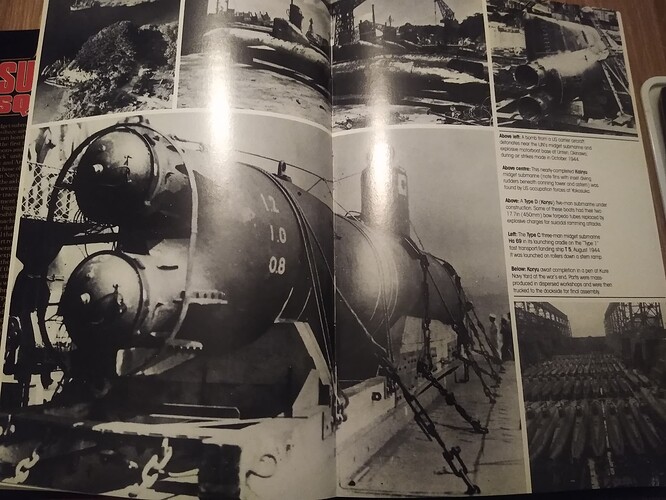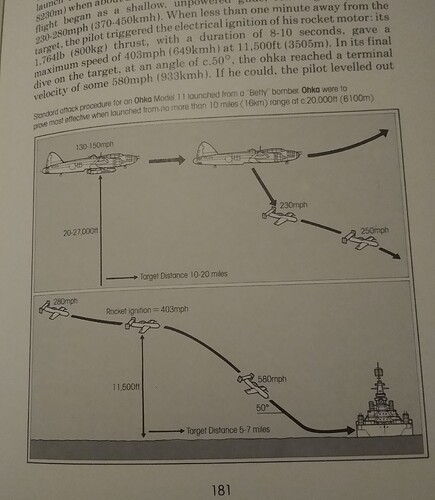 Thanks for the reply. I looked for this book and found affordable prices. I may have to get a copy
Happy to help. It's an interesting one and I think a good starting point for delving more into the subject. Already read a few things I didn't know about, the IJN midget sub raid into Sydney harbour for one.
I have just seen some other books to the civil war, in german too, from heros von borcke. He was the chief of staff in stuarts cavalry. I have read, that his books are one of the best sources of the confederate cavalry. Anyone know them?
This book(s?) are the next on my list
I've heard that name before. It's always valuable to get the perspective of someone who was actually there. Even the unavoidable bias of the writer can give good insights on its own.
If you're going along those lines, the R.L. Dabney bio of Jackson may be worth reading too. It's very biased—hagiographical I'd say—but nevertheless a good window into the time. He served with "Stonewall."
Thank you, I will look for this.
I have read that von borcke was in "gods and generals" too, I can't remember but it's a reason to watch this great movie again😉
Just finished Viper Pilot by Dan Hampton. Really fun book.