Following up on Wade's excellent TV topic, what are your top 5 of all time war movies?
1 Patton
2 Saving Private Ryan
3 Kelly's Heroes
4 Tora Tora Tora
5 Go For Broke
A Bridge Too Far
Farewell to the King
Battleground
The Blue Max
The Bridges at Toko Ri
Nice one Matthew, a great follow up to Wade's excellent post,

.
And again, a difficult one as there are so many good movies to choose from,
.
In no particular order…
Apocalypse Now.

Went The Day Well.

Is Paris Burning.

The Great Escape.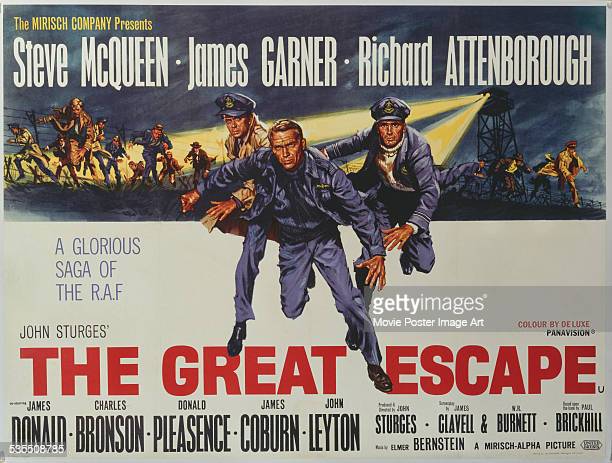 The Longest Day.

G,
Kelly's Heros
Private Ryan
Ike - (Tom Selleck)
Full Metal Jacket
The Green Berets - (John Wayne)
T34
The Lost Battalion - (Rick Schroeder)
Danger Close - (Aussie Vietnam)
Battle of Britain
Memphis Belle
Big Red One
A Bridge Too Far
The Great Escape
Gettysburg
Platoon
From that list any five will do, this was an impossible task . . .
Cajun
Many fantastic movies to select from so its a very hard choice.
Operation Pacific


Full Metal Jacket

Toss up between the two John Wayne movies at #1 & #2. Many great memories of watching both with my dad & uncle.
Honorable mentions
Saving Private Ryan
Cross of Iron
Midway (both 1970's & 2019)
Surprised my choices focus on Pacific Theater WW2.
Patton
A Bridge Too Far
Midway
Battle of the Bulge
Not in the order of my preferences, at least it is hard to say.
More than 5, sorry.
Lone survivor
American sniper
Black hawk down
The hurt Locker
In the Valley Of Elah
Windtalkers
We were soldiers
Platoon
Difficult to pick 5, but my favourites were always-
1: Zulu.
2: The Battle of Britain.
3: Tora! Tora! Tora!
4: The Dambusters.
5: BAT 21.
6: Kelly's Heroes.
7: Lawrence of Arabia.
8: Sink the Bismarck.
9: The Longest Day.
10: Two Men Went to War.
11: Das Boot.
Honourable mention: Jackboots on Whitehall.
Very hard to pick 5, here goes … No order of preference…
Longest Day.
A Bridge to Far.
Blackhawk Down.
Saving Private Ryan.
We Were Soldiers.
And a very honourable mention in dispatches to…
Waterloo … If you haven't seen it, it's worth watching
"Saving Private Ryan", I forgot this one. Exceptional movie ! The long section of the landing is very impressive and shocking in the same time !

This is very hard and far from objective, but for me:
The Pianist
Zulu
Waterloo
Battle of Britain
The Hill
And one extra if I may as I still enjoy it so much whenever it gets an airing:
Night of the Generals (Peter O'Toole and the "Nobody rots with me" line is just priceless!)
Too many to even count, but htese are my top 5.
Some of the music is haunting… Specially the song "Sgt. McKenzie" used on the final battle scene of "We We're Soldiers" and "Gortoz a Ran" from Black Hawk Down. I remember watching CNN footage from Somalia when I was on active duty, when they dragged the bodies of our guys through the streets of Mogadishu. I was praying that we would go ham on the Somali warlords. Eventually, my division (24th Infantry Division - Mechanized) sent the 2nd brigade to provide heavy armor into the country, before the UN withdrew from the country. I think that's when Osama Bin laden saw that "we" would retreat with a bloody nose; emboldening him into masterminding 9/11.
1.Battleground
2.In Which We Serve
3.Zulu
4.Thirty Seconds Over Tokyo
5.Enemy At The Gates
Also I love the scene between Richard Burton and Richard Beamer near the end of The Longest Day. It pretty well sums up war.
Films I will watch again, whenever they come up.
12 O'Clock High
Tora Tora Tora
The Longest Day (watched the documentary on how it got made, which was amazing)
Gettysburg
Battle of Britain
A Bridge Too Far
6 films, but they all tied.
I've seen most of the movies mentioned above, and yep, great films. I'm surprised though that no one has listed Fury, 1917, or The Guns of Navarone.
Fury is on my Honorable mention pile. Good movie, plus I liked Brad Pitt as SSG Wardaddy. Other movies i like:
Starting Valley of Tears tonight, looks excellent!
Das Boot
Panfilov's 28
Ninth Company
Downfall
Full Metal Jacket
And of course, c'mon…
Apocalypse Now
EDIT EDIT EDIT
How could I forget? MUST SEE!
Beneath Hill 60. True story — read the book "War Underground."
"The Lost Battalion." A guy at Suncoast Videos in the mall told me, "You like World War I movies, you need to see this."