Holy, it just came like that? No wrapping, no box?
It might be bought through amazon, but they do sometimes sub-contract the actual act of vendor to customer shipping.
Everything i've had from Amazon in the past has been absolutely fine - over packaged if anything.
Yeah, but as I said above, no damage to anything so was all fine really. And also as Khouli said above, sometimes its a sub contractor who dispatches it …
My wifes response ?? "well its ok if people see what it is … no one is going to steal that" !!!


Makes you wonder what he wanted to name it?
Whoever sent it really should've known better to send expensive computer equipment in a plastic bag! That's asking for trouble.
Still, all's well and I'm having a blast with it!
I had the original Amiga 500 (1MB) and do miss it.
What games came with yours?


Only if the mail man would be a kit making fan, he would maybe…
Thats really annoying, ive had that happen a couple of times.
The Amigas were brilliant computers, still got my 500, 1200 and CD32.
It comes with
Alien Breed 3D
Alien Breed: Special Edition '92
Another World
Arcade Pool
ATR: All Terrain Racing
Battle Chess
Cadaver
California Games
The Chaos Engine
Dragons Breath
F-16 Combat Pilot
Kick Off 2
The Lost Patrol
Paradroid 90
Pinball Dreams
Project-X: Special Edition '93
Qwak
The Sentinel
Simon the Sorcerer
Speedball 2: Brutal Deluxe
Stunt Car Racer
Super Cars II
Titus the Fox
Worms: The Director's Cut
Zool
Replica A500 optical mouse and pad. It's got Usb ports on the back so you can plug a keyboard in and play Amiga software from a usb stick. You can download pretty much everything that was ever published for them. I've not it myself yet, but have a load of stuff ready. The big advantage this has is the HDMI, so it's easier to hook up to a modern TV.
Worth it for The Chaos Engine alone!
@Khouli That was a brilliant game!
I need to get Knights of the Sky up and running on. That was a great WW1 sim.
So my Tamiya F-35A has arrived. Now I wait for the Swiss decals to be released. I'm sure that won't take long. Wow, so happy to see this jet cross our skie in a couple of years. Didn't think this would ever happen… I was quite sure they would decide for the French Rafale (which is nice too, but I already saw them in France a couple of times - well I saw the Mirage 2000s there too and yes, even the Super Etendard Modernisé, plus last year the Alpha Jet of the Patrouille de France).
Picked this one up from my LHS.
Quite a pleasant surprise as I hadn't realised Revell had a new tool Corsair, least of all a clipped wing FAA version!
.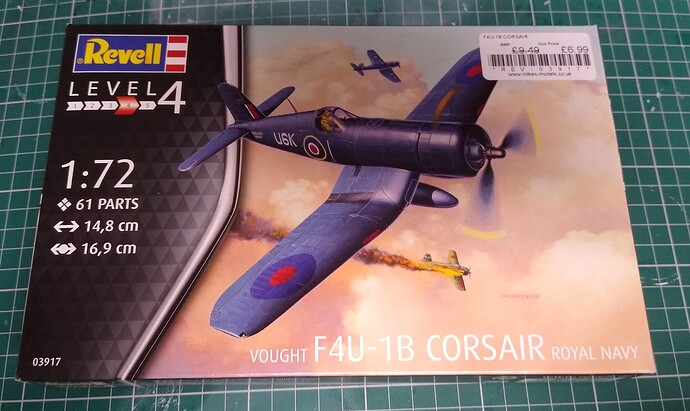 A new purchase came in this past Friday, this 1/48 aircraft kit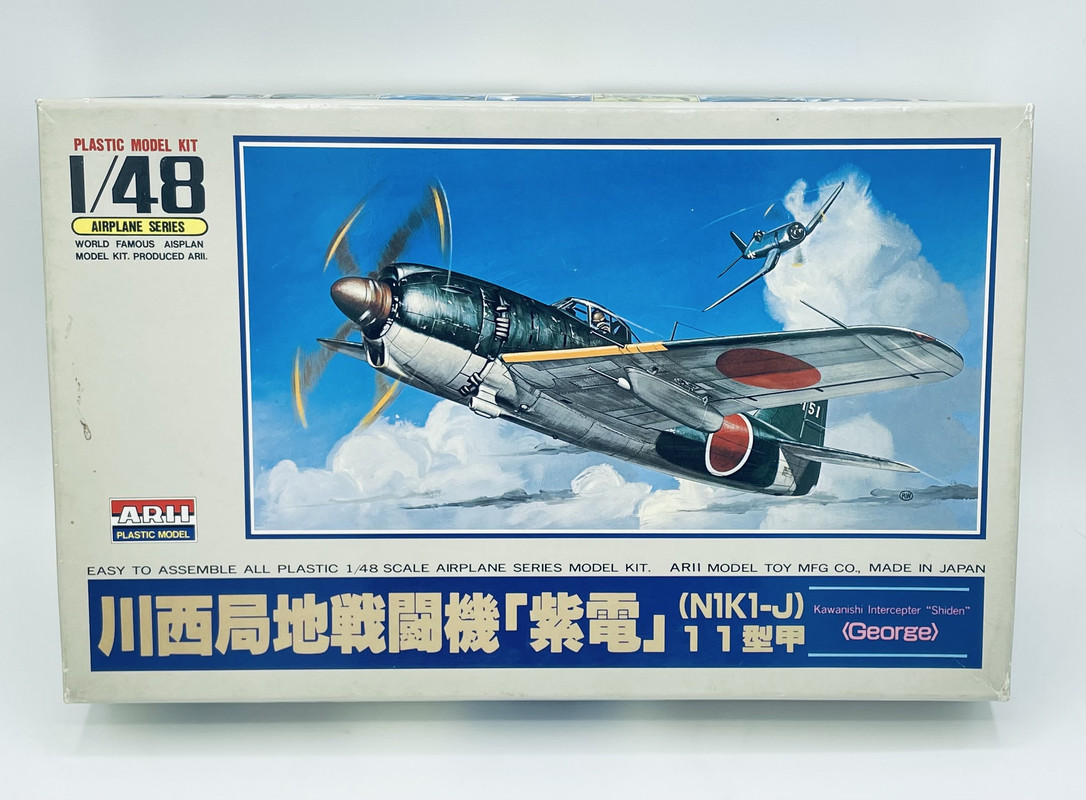 Two oldies.
It has been like 50 years since I built my factory spray painted Puff, and I've wanted one for the last decade o so. Finally found one I could afford and had all the parts.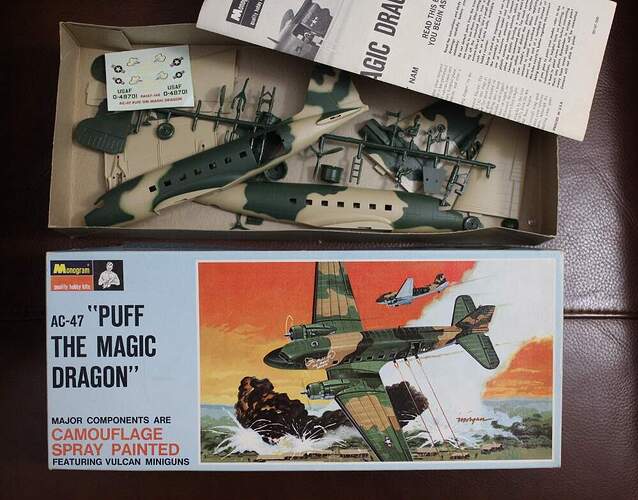 I remember this model on my Walmart's shelves. Did not want it then. Forgot about it. About 20 years ago stumbled across it again. Wanted then. Same story - kit was incomplete or priced too high. Finally found a complete model that was not overpriced. Nice kit.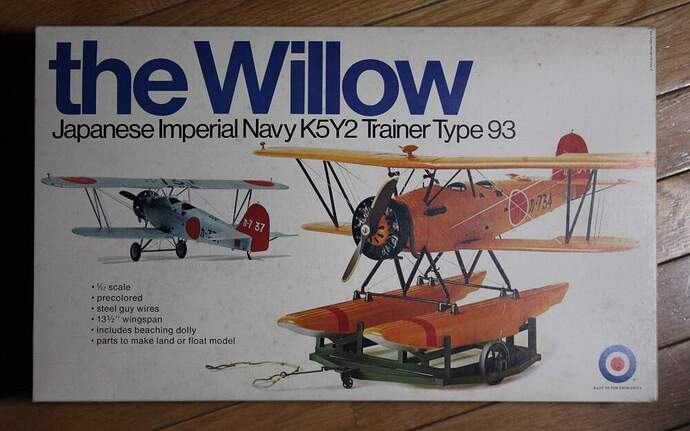 I can start to build 1/72nd scale Arma Hobby P-39 in D or P-400 version in Port Moresby defenders camouflage.